Brian Curran
Trader Sam's presents MAHALOWEEN II
October 23, 2015
It's Halloweentime at the Disneyland Resort and the events team brought back an event that began last year at Trader Sam's Enchanted Tiki Bar at the Disneyland Hotel: MAHALOWEEN. Mahalo is a greeting that means thanks, gratitude, praise. Combine it with Halloween and you have any excuse to debut a new Tiki Mug and celebrate, as long as you have the money set aside for it.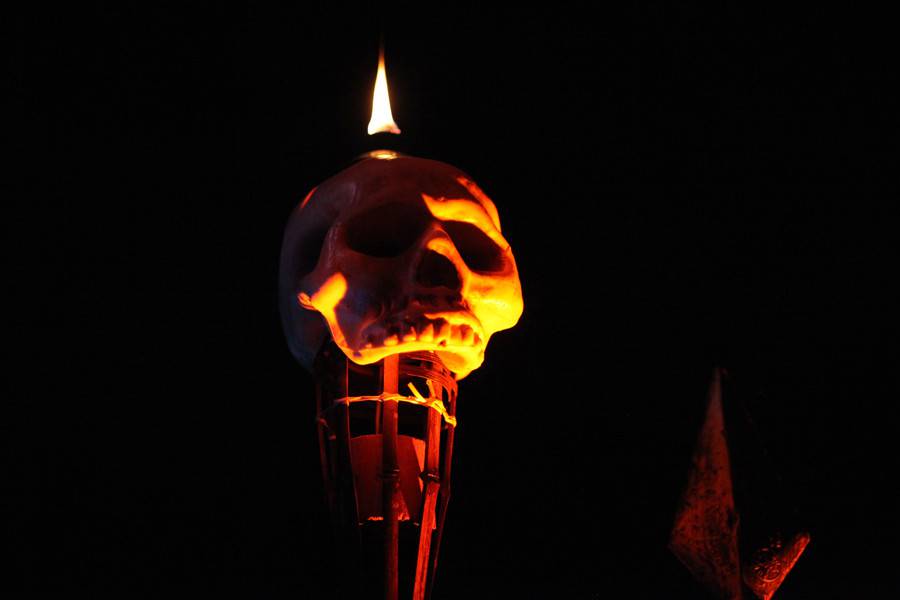 There were a few bumps in last year's Mahaloween event and for this year's Mahaloween II, there were quite a few changes addressed. For starters, the event was moved out of Trader Sam's outdoor patio, allowing that business to run as it normally would, and into the lawn area in front of Frontier Tower. The wide open spaces gave diners the freedom to roam and relax and enjoy themselves, as well as take trips to the buffet style food line.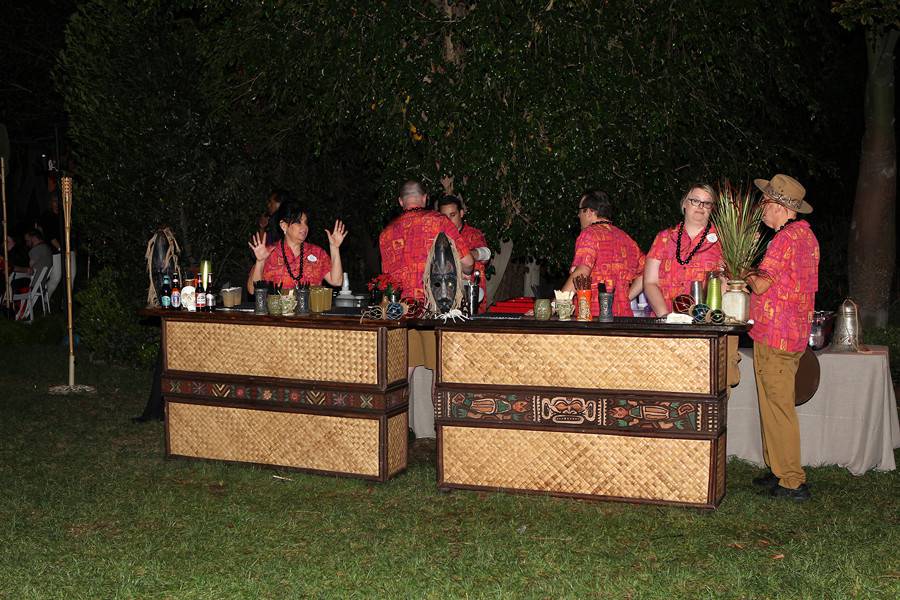 The event cost a stunning $150, up from last year, but it includes an exclusive tiki mug, a canvas print, two alcoholic drinks, food, and a Polynesian experience, not too different from what you'd find at the Tahitian Terrace back in the day.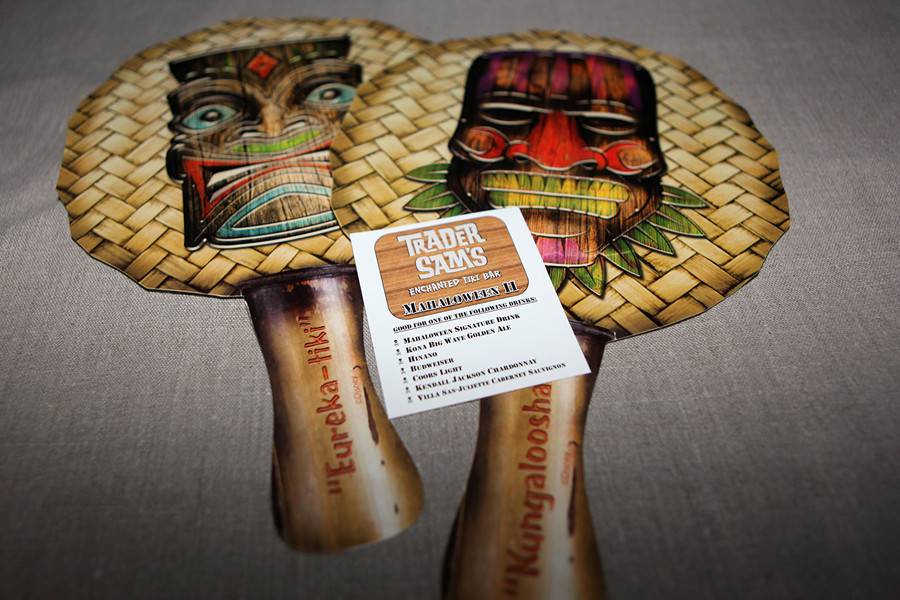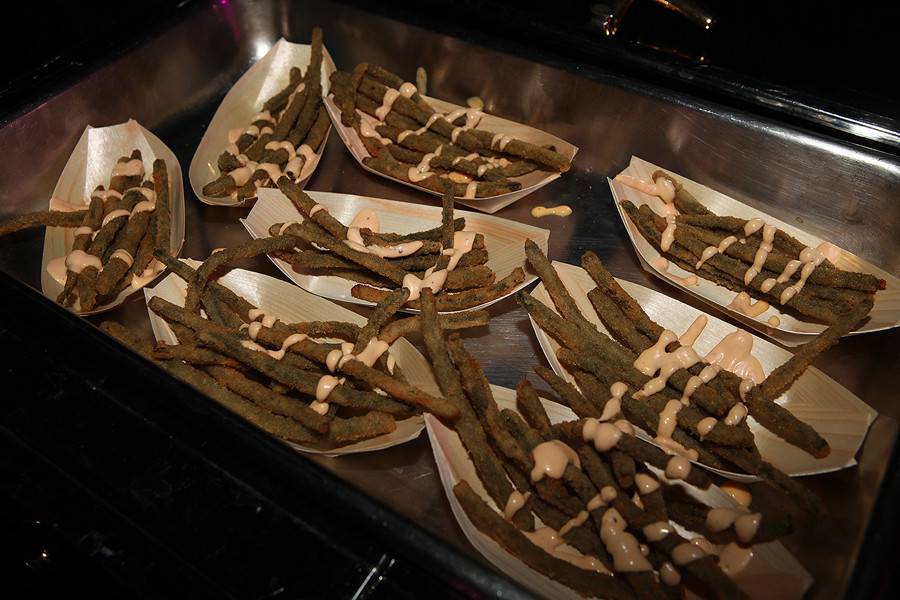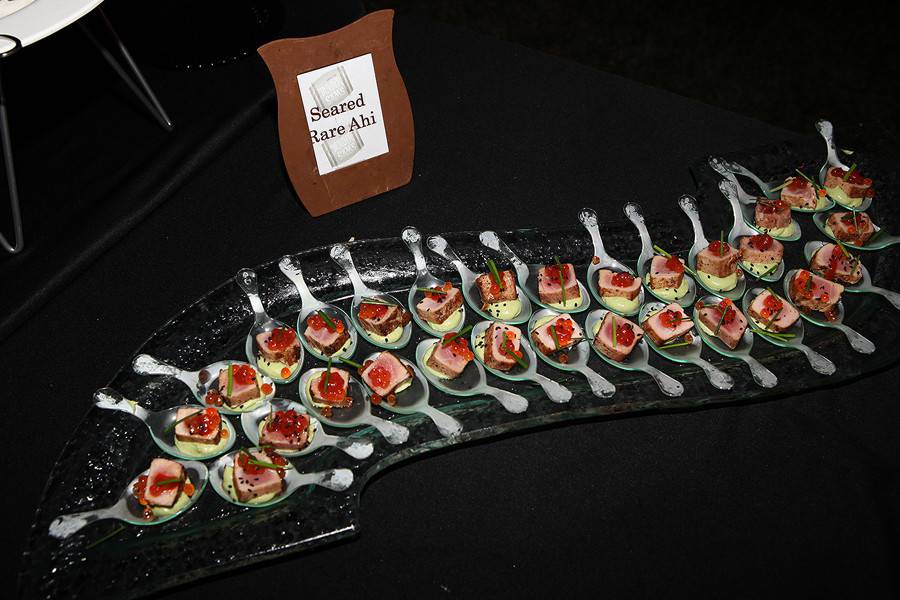 The food offerings were better this year and certainly more plentiful, and included veggies, cheese, seared rare ahi, panko crusted string beans, Aloha sliders (ham & pineapple), and teriyaki meatballs.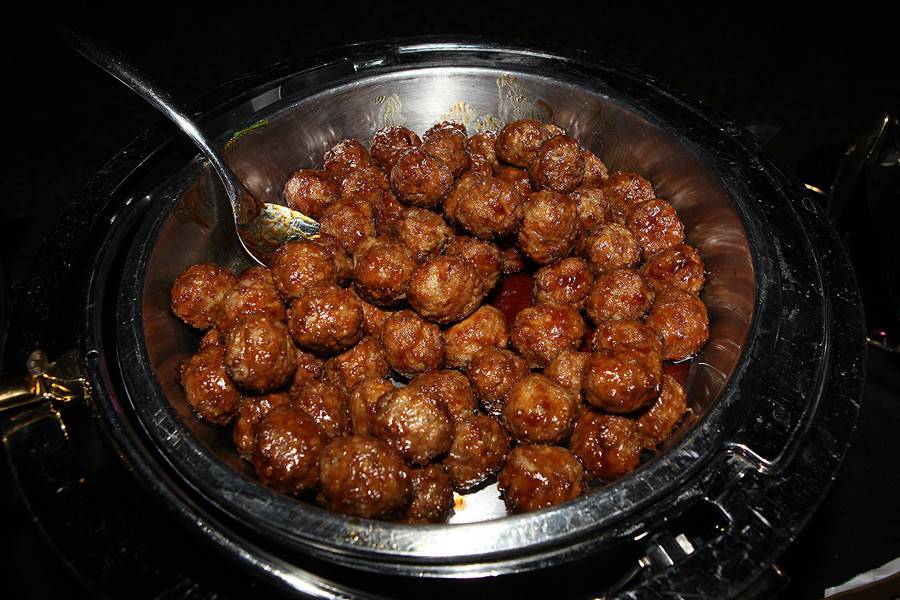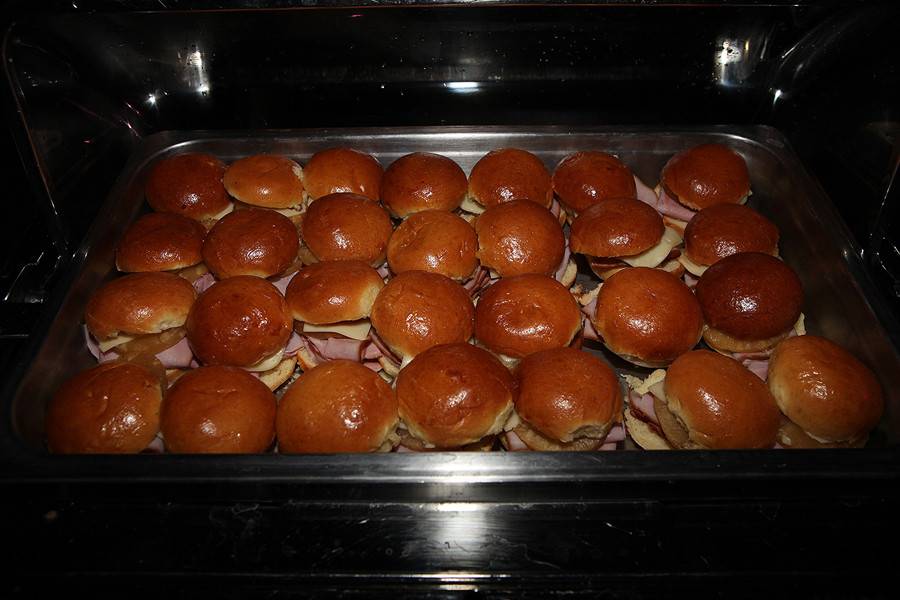 Two drink vouchers were given to every guest that allowed you to choose their Mahaloween Signature Drink (my choice), or a Kona Big Wave Golden Ale, Hinano, Budweiser, Coors Light, or Kendall Jackson Chardonnay or Villa San-Juliette Cabernet Sauvignon.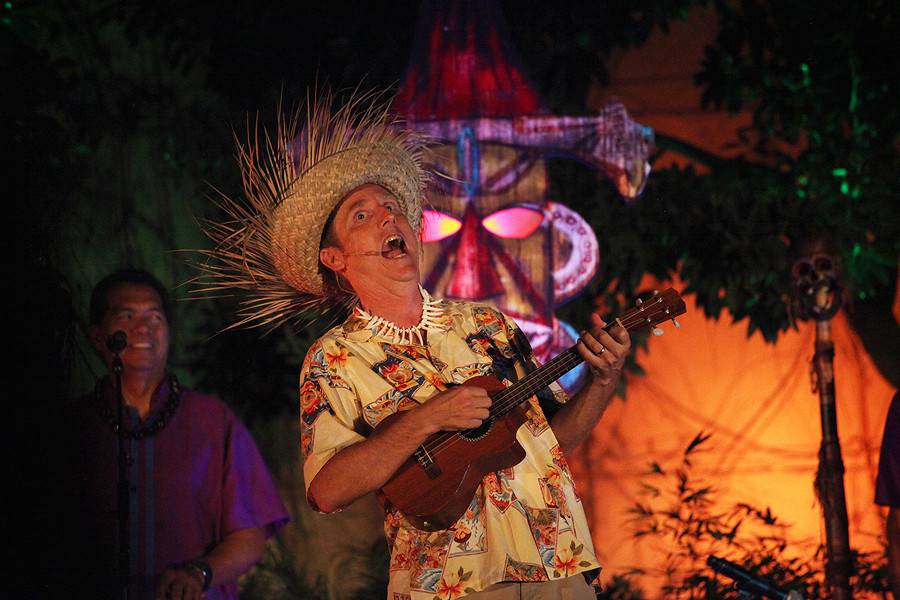 The bulk of the show was hosted by King Kukulele, a performer that is most proficient in, you guessed it, playing the ukulele. He played the role of Skip Town and guided diners through the evening entertaining, presenting, and walking us through some made-up Tiki Gods, such as Eureka-Tiki or Kungaloosha.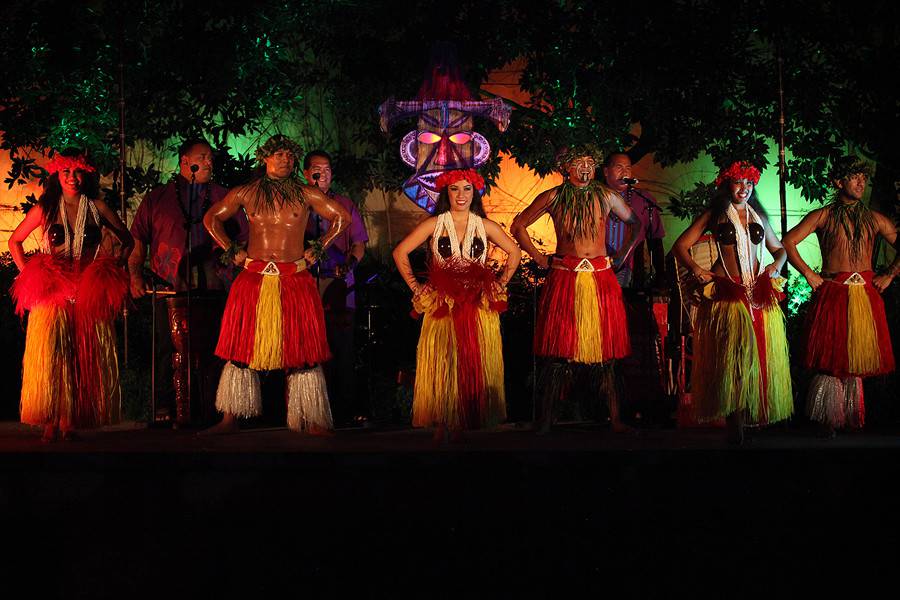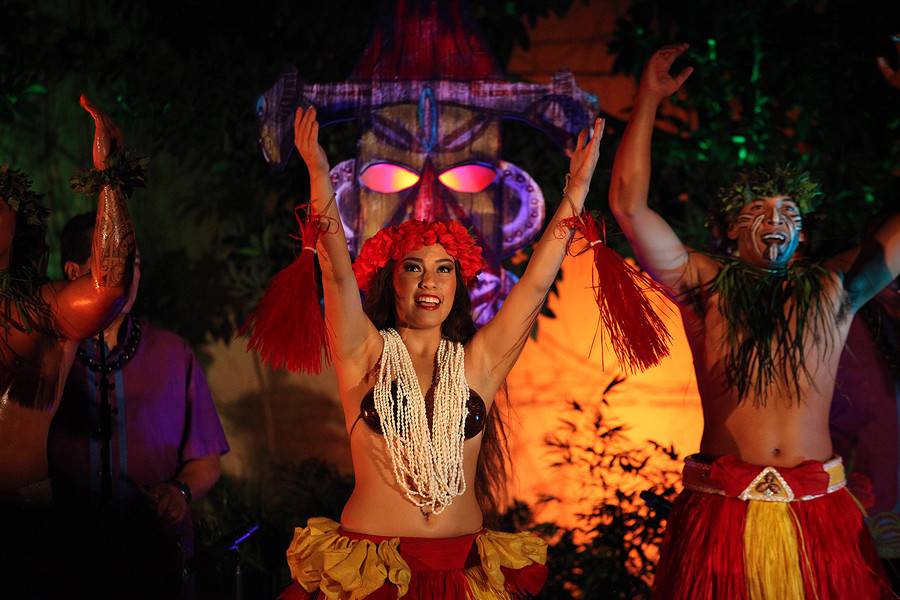 The main event for Mahaloween were of course the Polynesian dancers, with each group taking their turn on stage to shine. Their talents were certainly appreciated and it only made you wish for a more permanent show at the Disneyland Resort.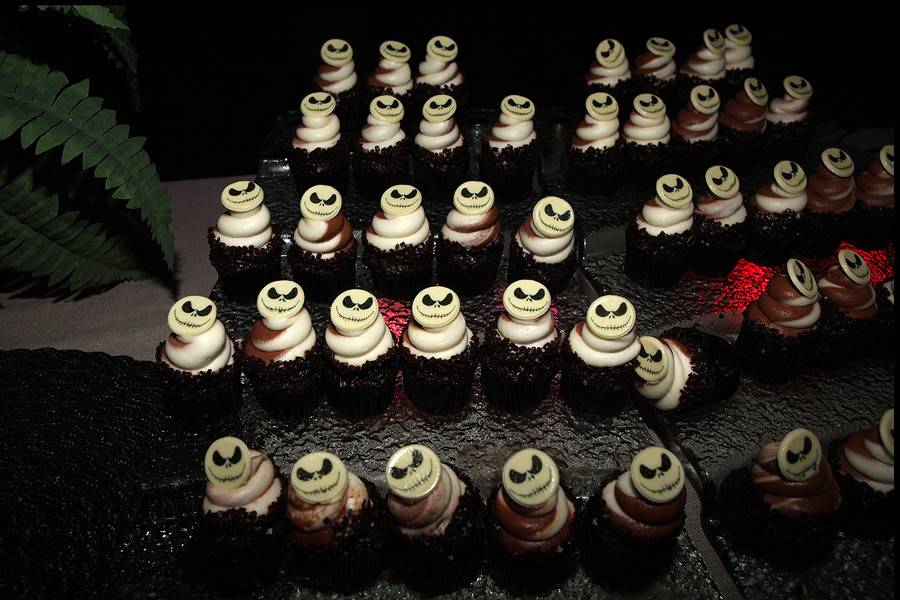 The show concluded and you were welcome to keep eating and also enjoy the Jack Skellington cupcake dessert. The majority of course picked up their goodie bag containing the Tiki Mug and Tiki Print. Of course everyone had the option of buying two more open edition Tiki mugs for $30 each. The open edition mugs are available at Trader Sam's while supplies last.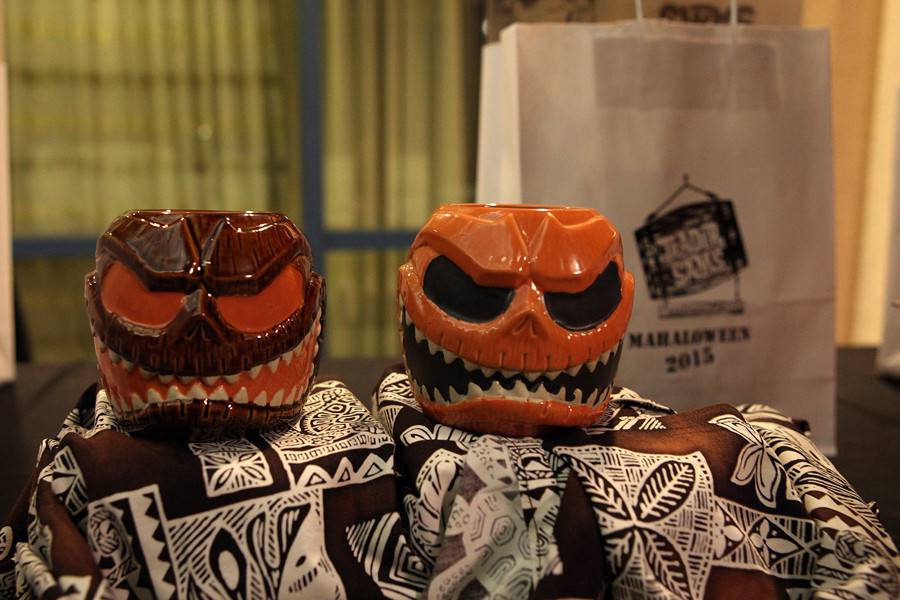 Tim Wollweber, Disney Creative Entertainment Graphic Design Artist, designed this year's exclusive Jack Skellington-style tiki mug and signed autographs for those who wanted it.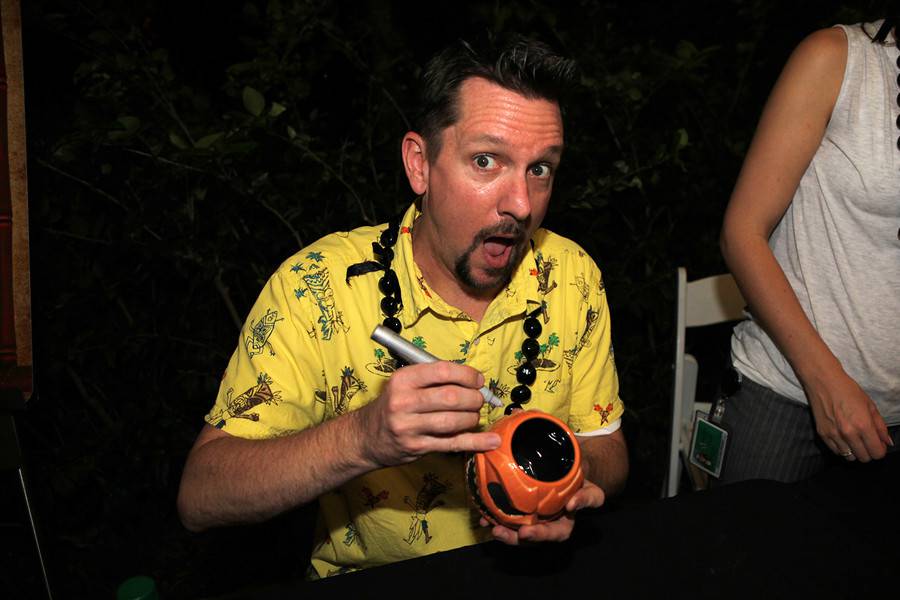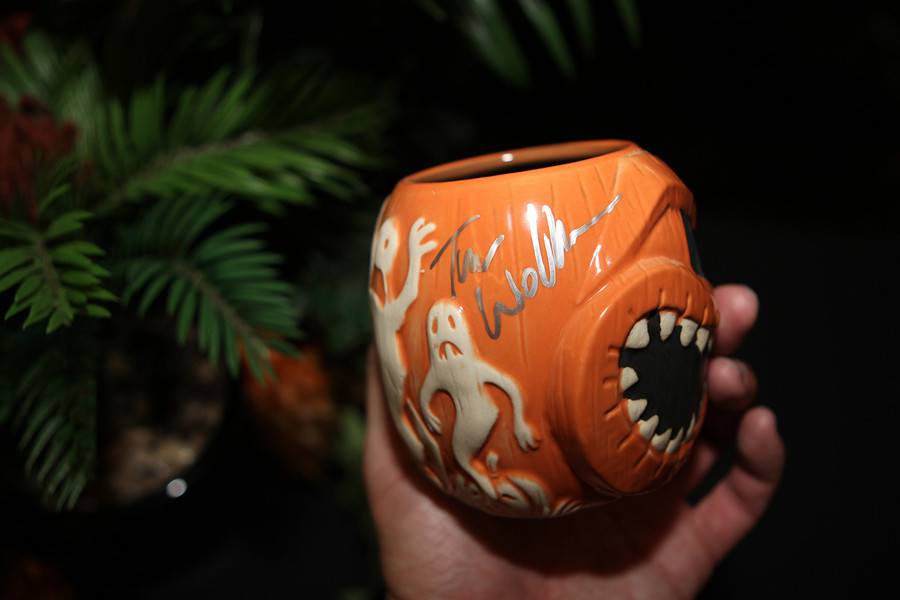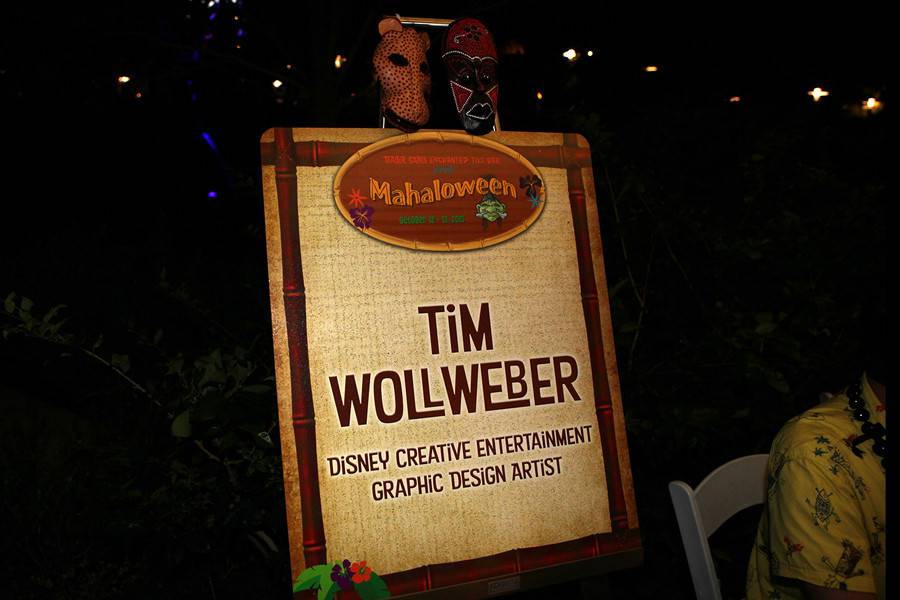 The tiki print of Trader Sam holding his new mug was done by Marcus Gonzalez, Food and Beverage Graphic Design Manager, Disney Parks, also on hand to sign his prints.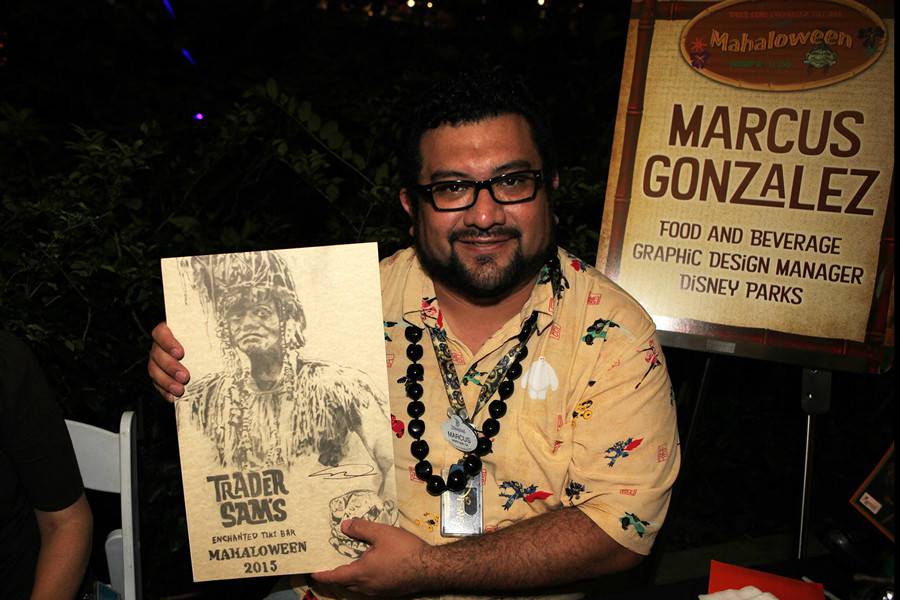 You can also see both Tim and Marcus wearing commemorative Mahaloween Kukui Nut Leis that were given to every guest.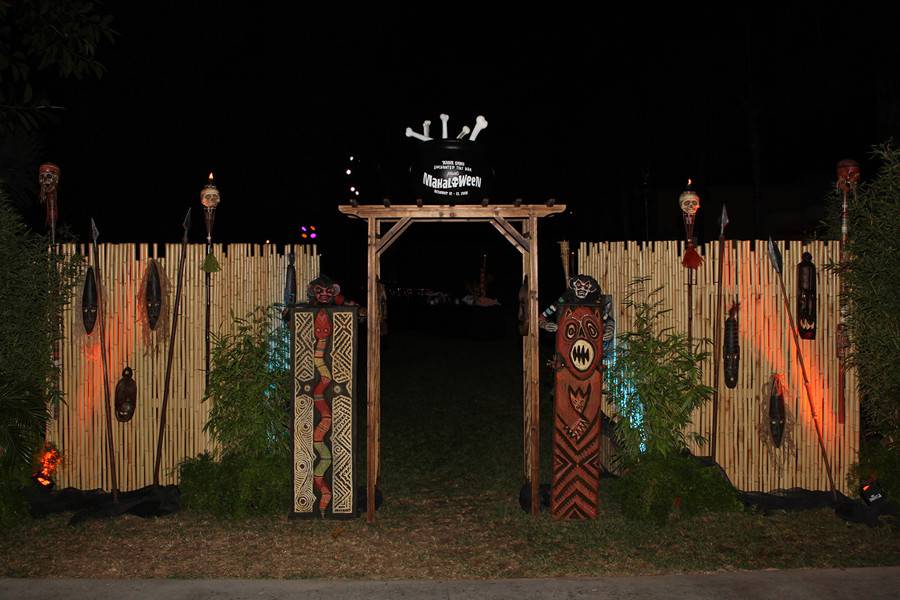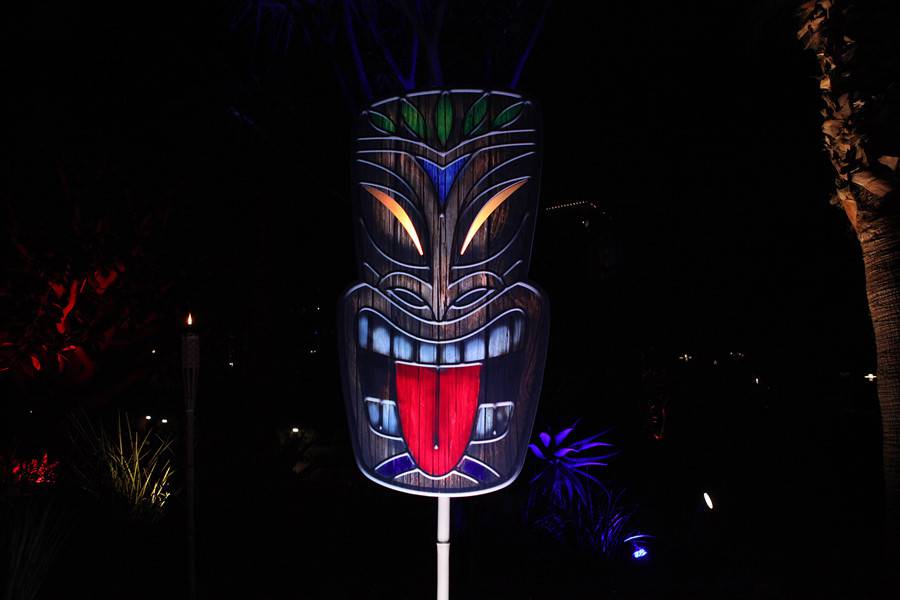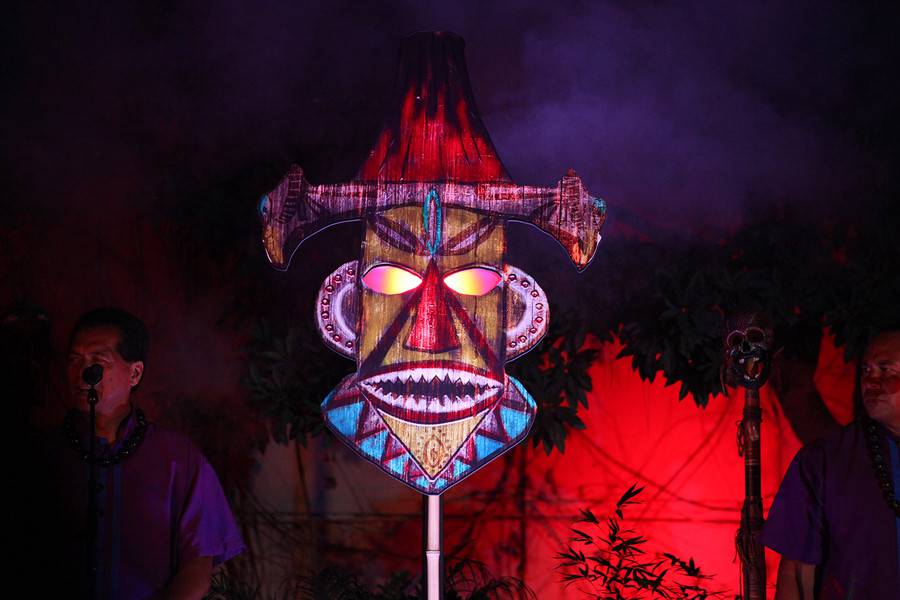 There were four showings of Mahaloween II and there did seem to be a decent crowd. The event may be more popular if it wasn't for the $150 price tag. The event seemed to have gone smoothly but I overheard a few complaints about drinks running out and about the noise level from hotel guests so it'll be interesting how this is addressed next year if they decide to do it.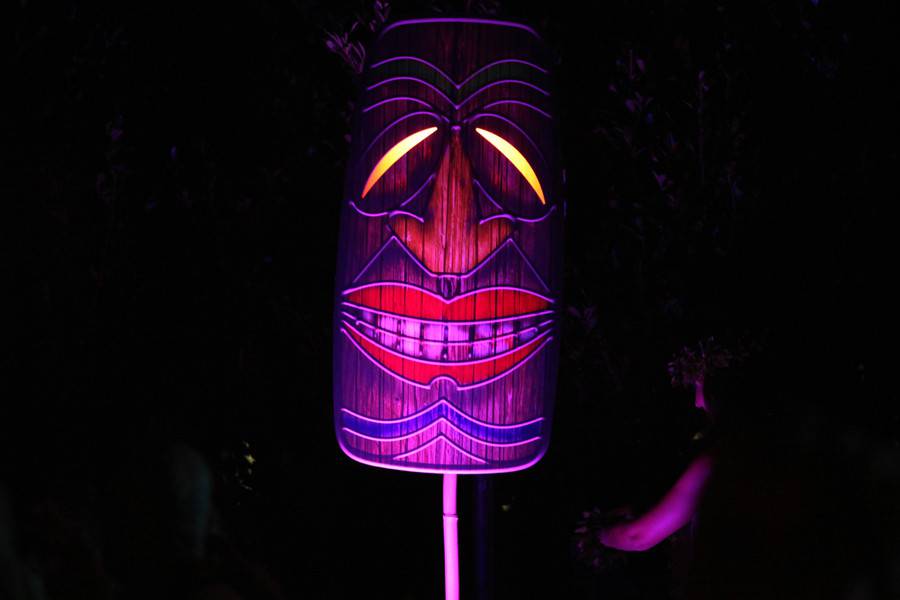 While Mahaloween has concluded for 2015, you can still pick up the new Tiki Mug while supplies last at Trader Sam's Enchanted Tiki Bar at the Disneyland Hotel.
Photography by David Yeh