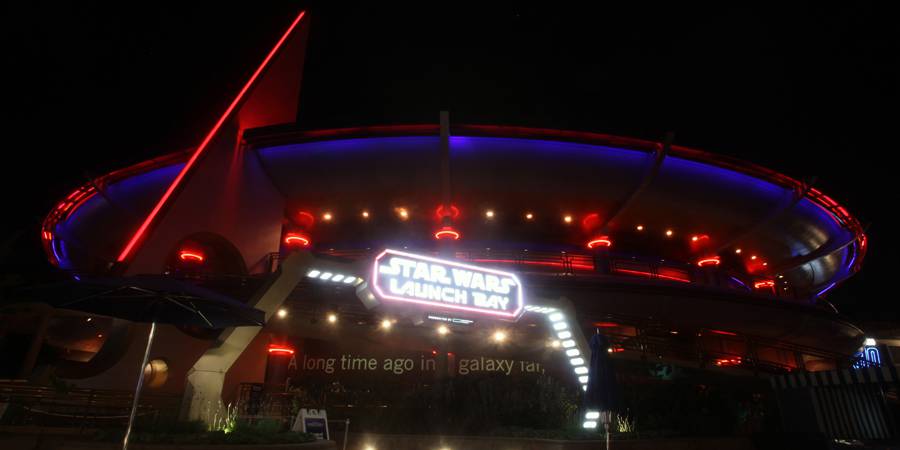 Brian Curran
Star Wars Launch Bay
November 25, 2015
Season of the Force has arrived at Disneyland and one of the new attractions anchoring its takeover of Tomorrowland is the Star Wars Launch Bay. The Disney Parks Blog announced the space as a new area that will "offer opportunities to visit with favorite Star Wars characters, special exhibits, peeks at the upcoming Star Wars: The Force Awakens and much more." The Launch Bay occupies the lower floor of the Tomorrowland Expo Center (originally Innoventions) while the upstairs is occupied by the Marvel Super Hero HQ. So how is the new space? Let's take a closer look to see what it's all about.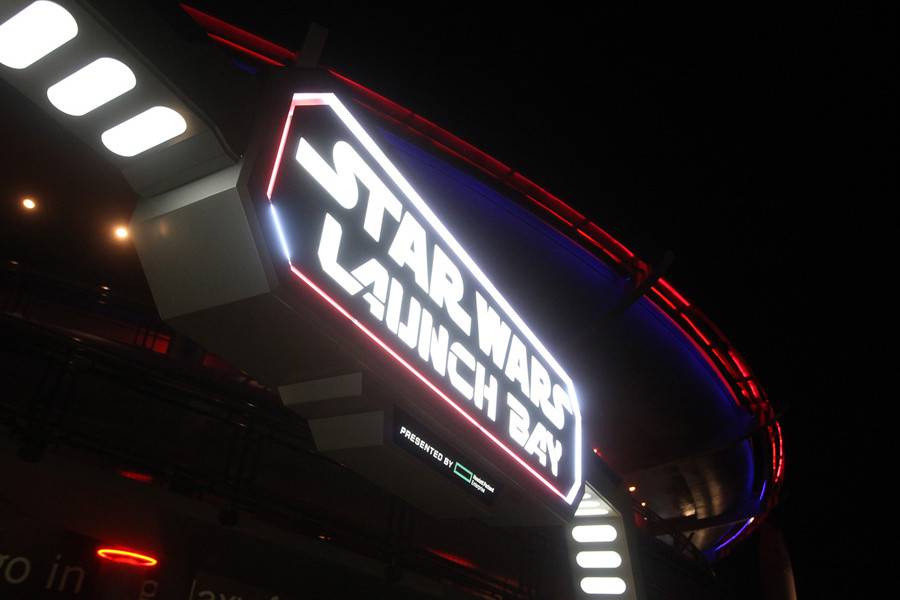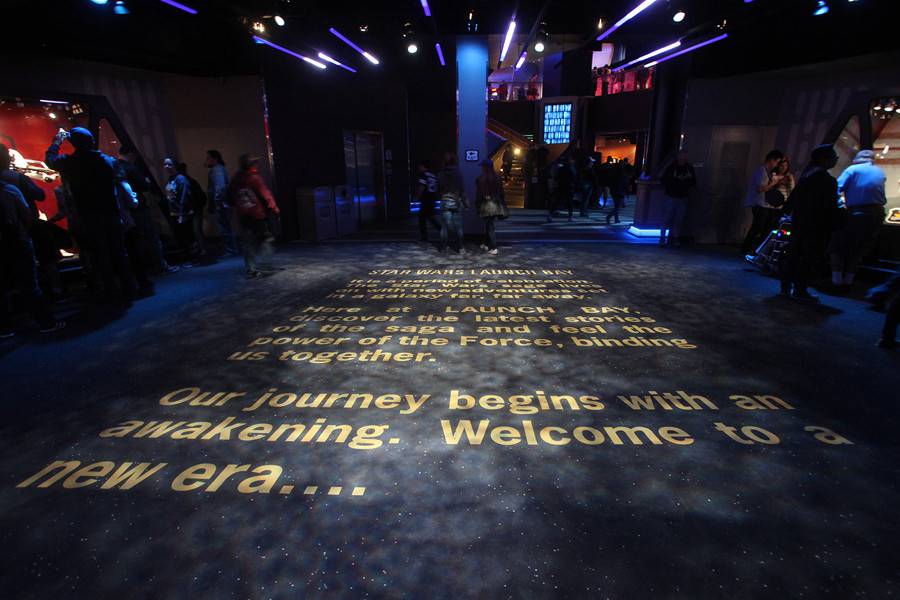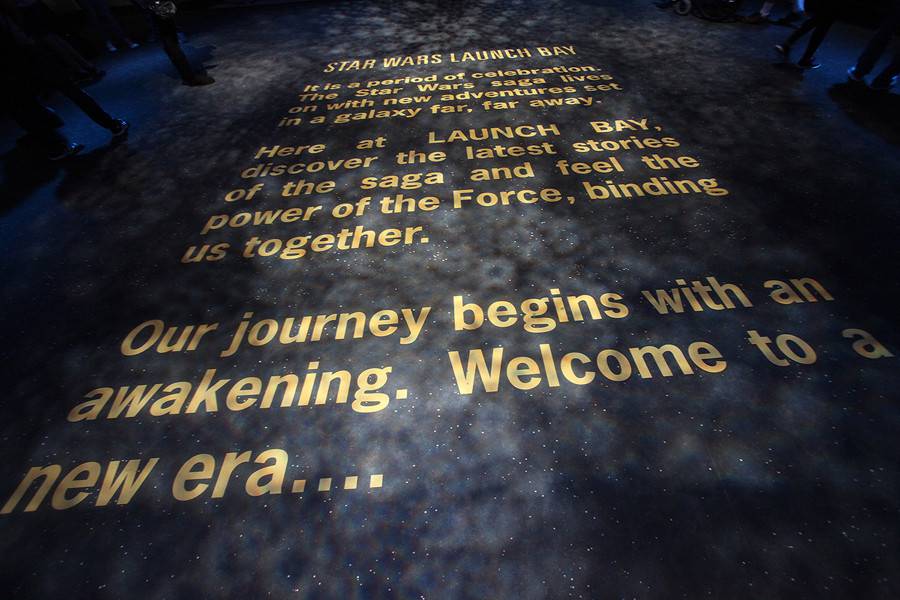 The Launch Bay is part exhibition floor, part meet & greet, part game preview center, and part store, so let's break it down to each separate experience. On the exterior, the words "A LONG TIME AGO IN A GALAXY FAR, FAR AWAY" is painted on the walls and it really sets the mood appropriately. Upon entering, you immediately see the PREVIEW GALLERY, where you can see a limited amount of props from The Force Awakens. One side shows you the Flametrooper, Kylo Ren's ship, a TIE Fighter, and Captain Phasma's accessories while the other shows you Rey's outfit, the Millennium Falcon, X-Wing and a few other weapons. If you've been to Star Wars Celebration or even D23 Expo, you've seen a larger offering there. I think visitors are at least hoping to see BB-8 or a few more things at the very least. Rey's Speeder can be found tucked away in the corner.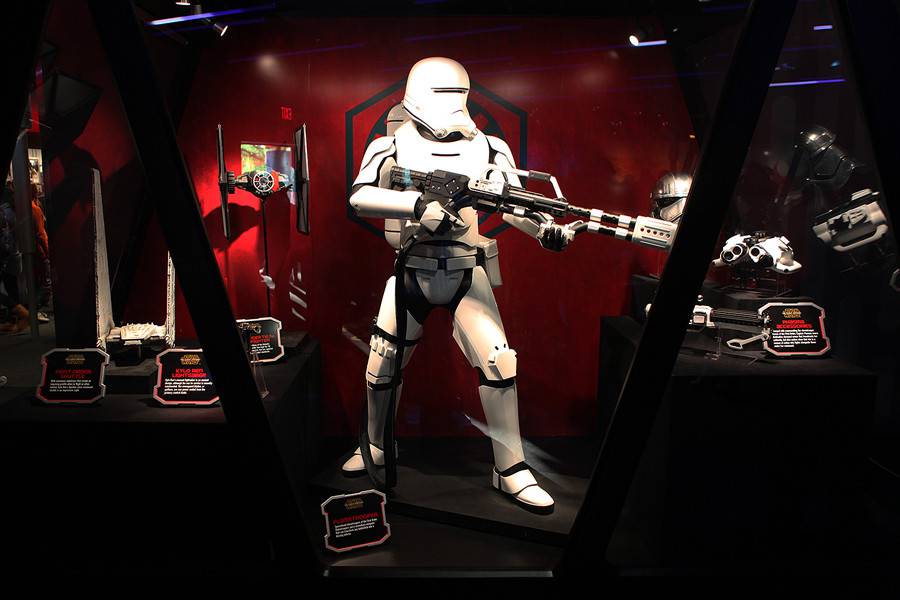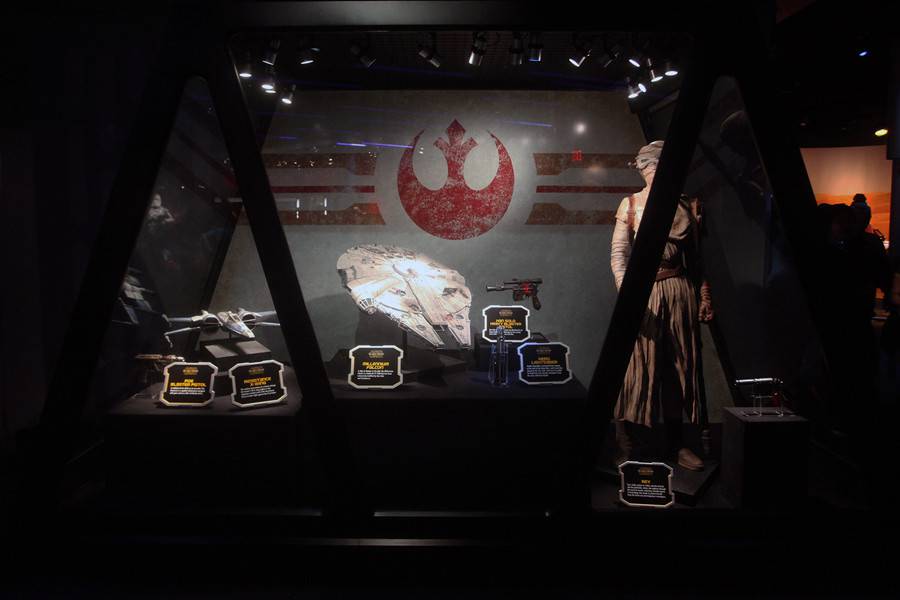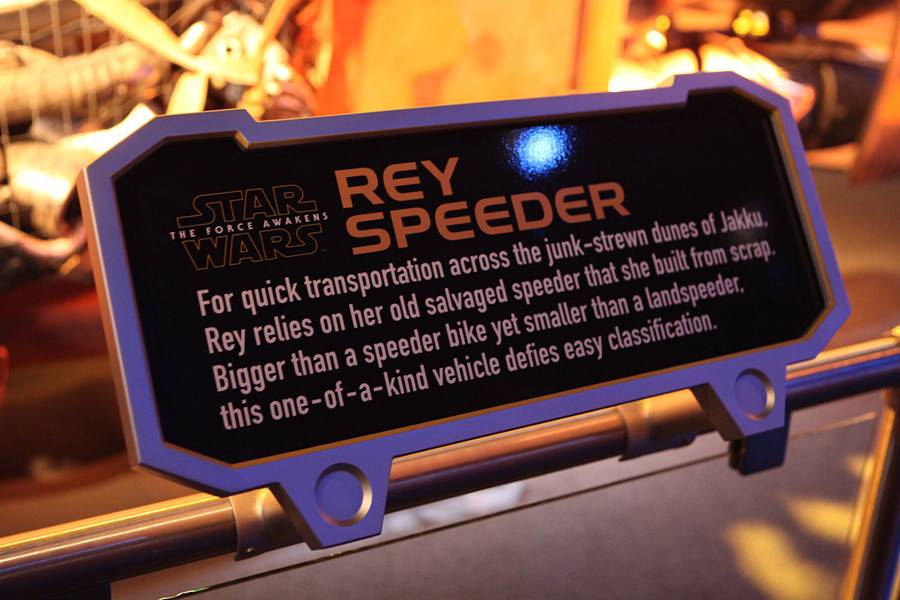 Continuing to the right, is a small theater with a small clip package featuring interviews and scenes from filmmakers and Lucasfilm Executives involved in the upcoming slate of Star Wars films. It's a great piece with all involved sharing their love of Star Wars and what it means to them. There's only a small glimpse of next year's Rogue One but it's worth a viewing for sure.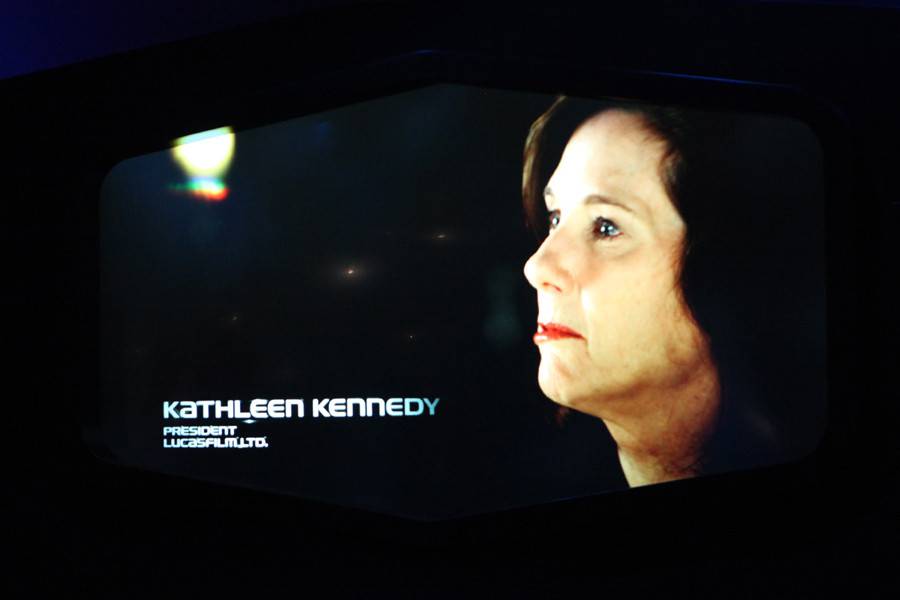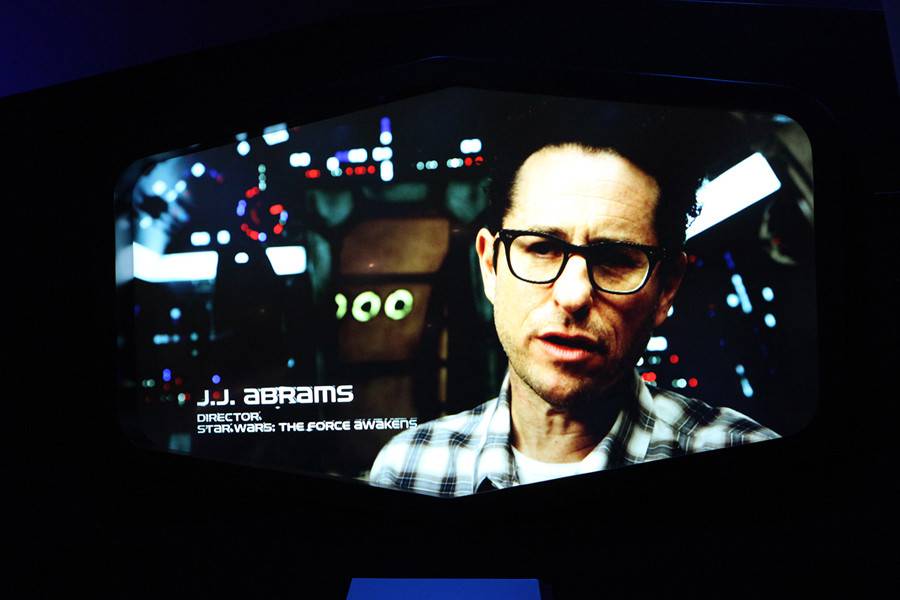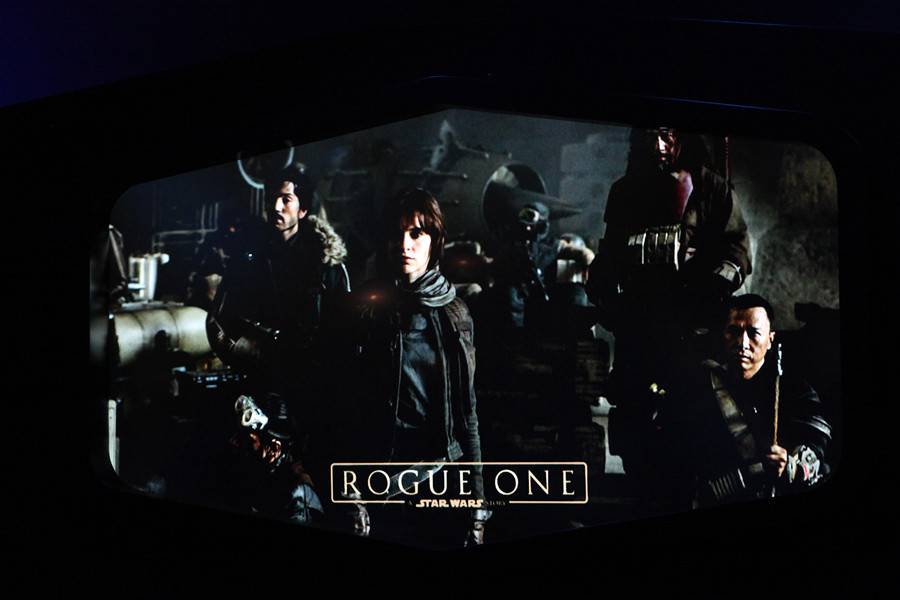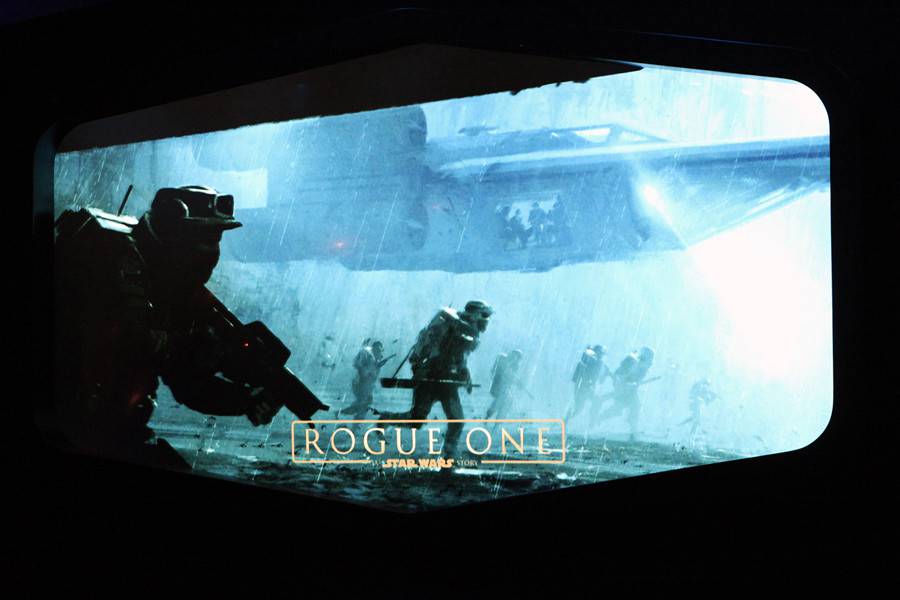 The STARSHIP GALLERY is next, with models of famous starships, costumes of an X-Wing Pilot, TIE Pilot, and Imperial Commander throughout Episode 1 through Episode 6. I rather love seeing all the ships on display, especially the larger pieces like the Tantive IV and the Star Destroyer, but the odd pieces are the random Sideshow Collectibles 1/6th figures, Jango Fett, Boba Fett, and Darth Vader.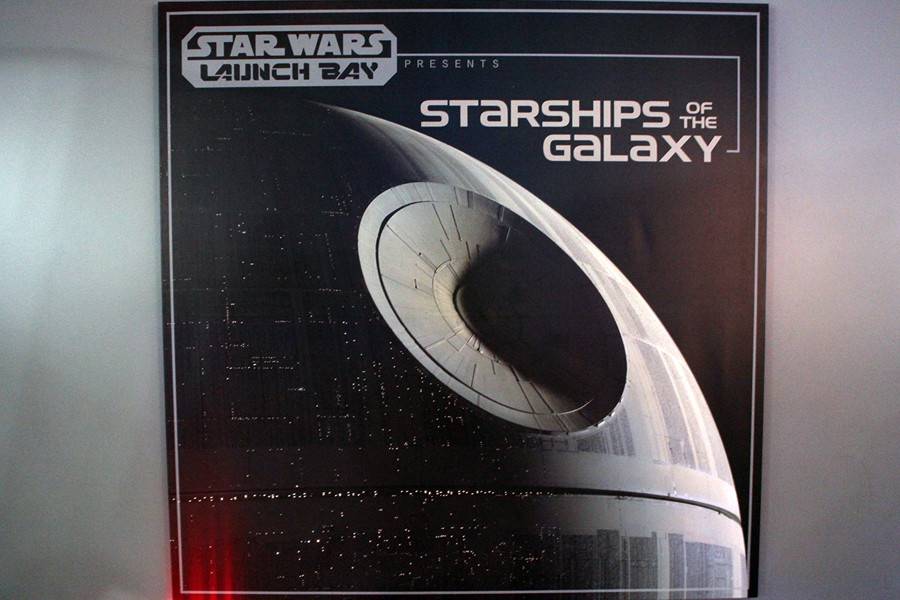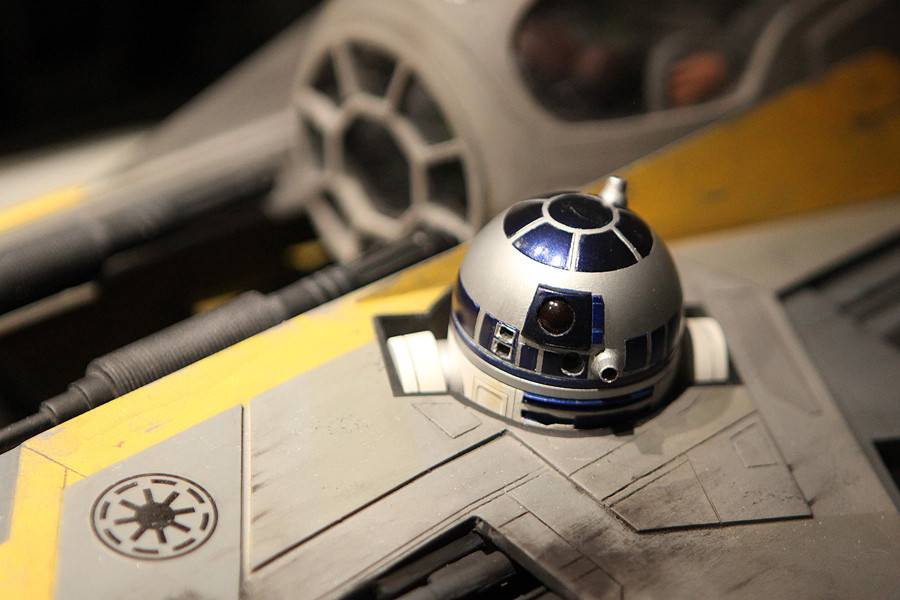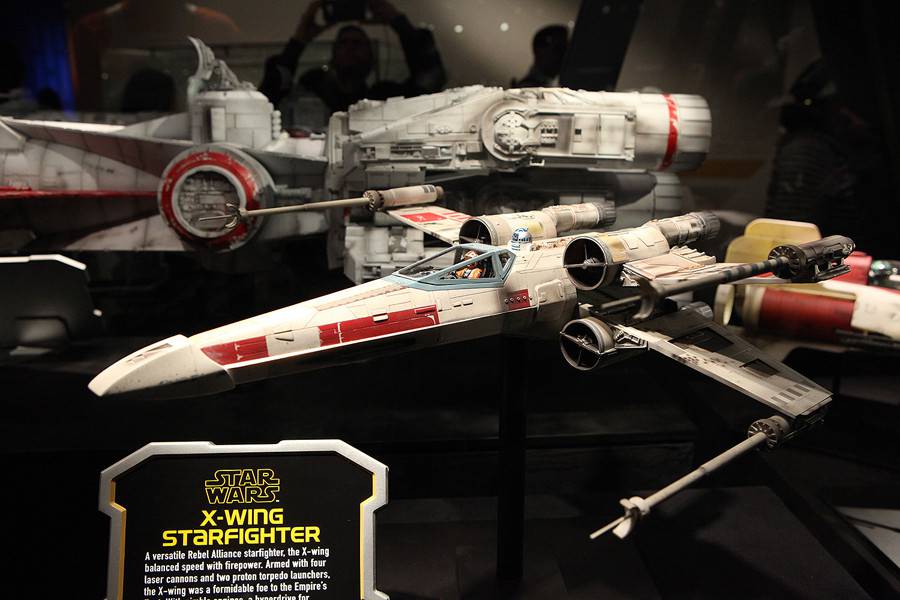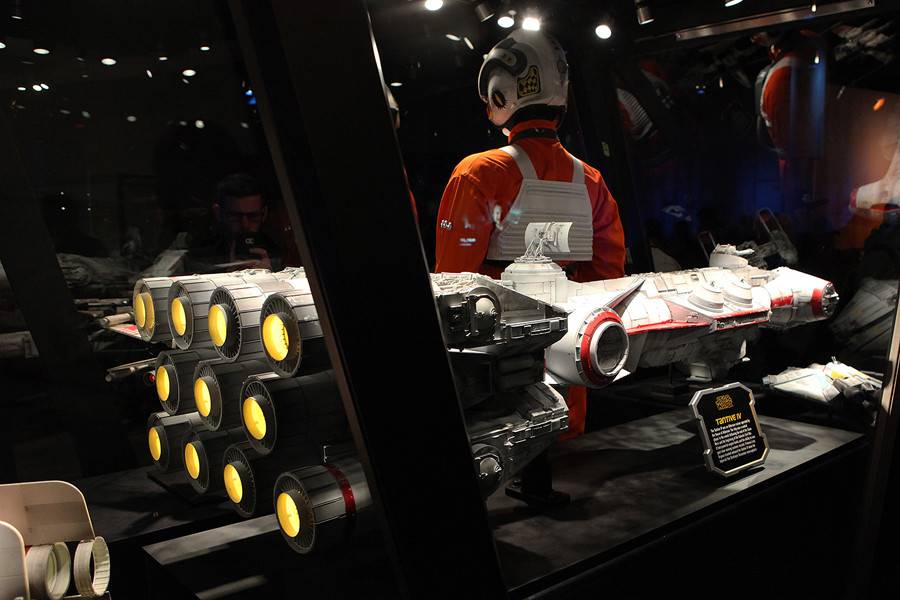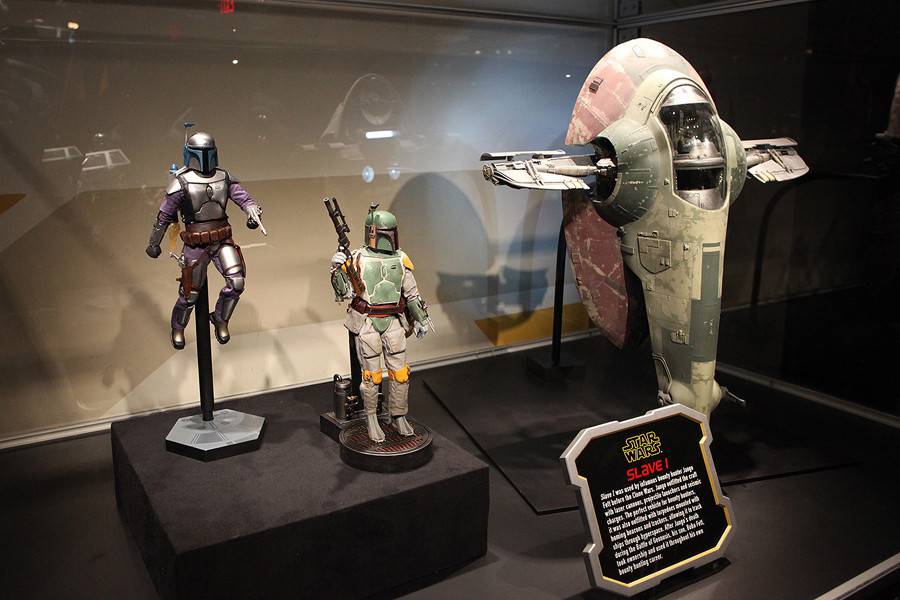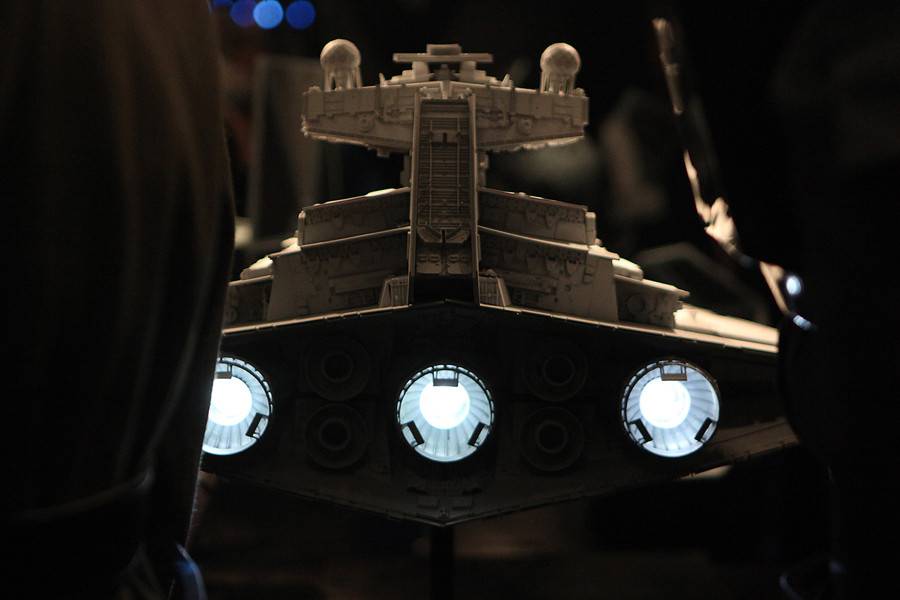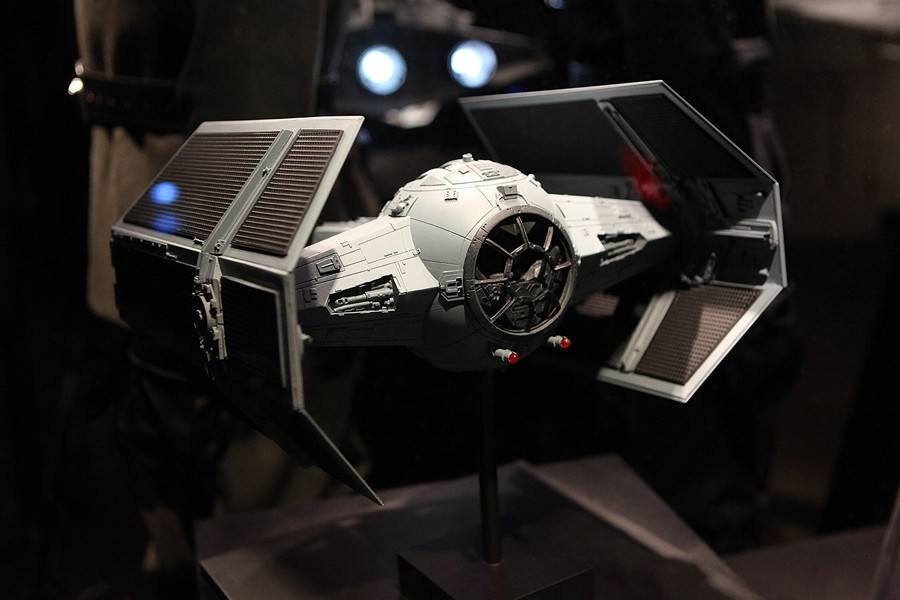 There's two official meet & greets: Darth Vader and Chewbacca, with one bonus if you can spot Boba Fett in the Cantina area from time to time. The Cantina area also serves as a Star Wars Game Center, where guests can play the latest games from the Star Wars galaxy, including Disney Infinity 3.0 – featuring park-exclusive Toy Box levels.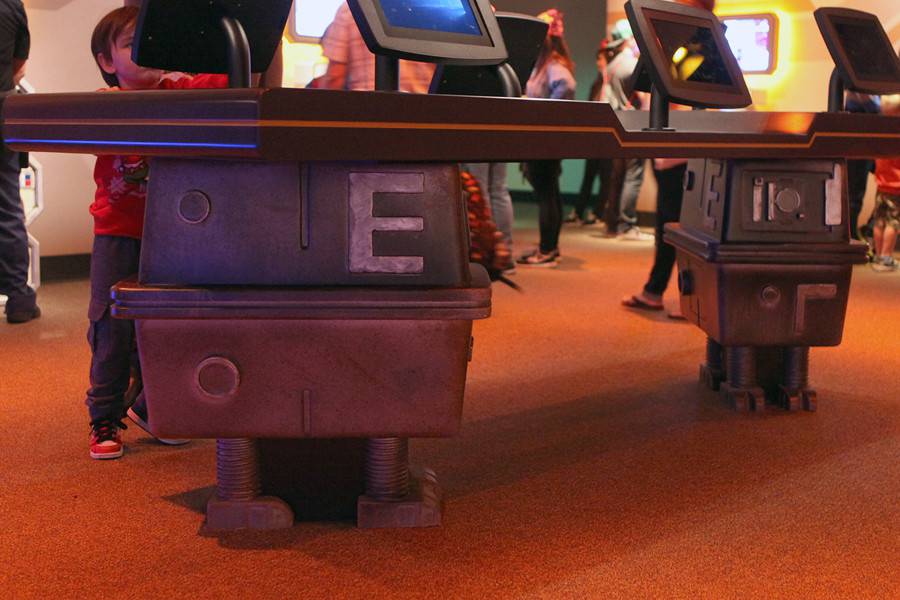 If you'd like to meet Chewbacca, file in line to the Light Side Gallery and view Rebel Flight Helmets and lightsabers on your way to the Rebel Base where Chewbacca awaits.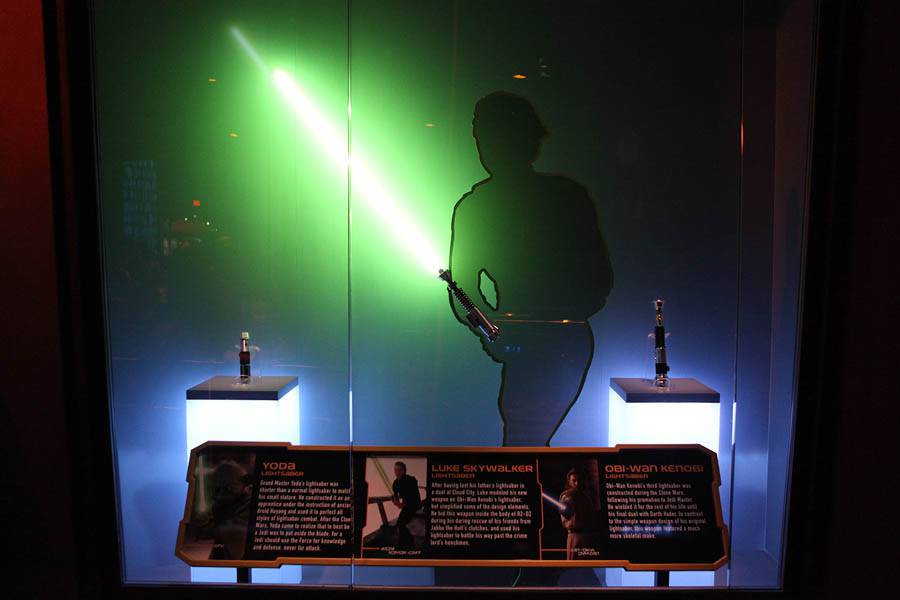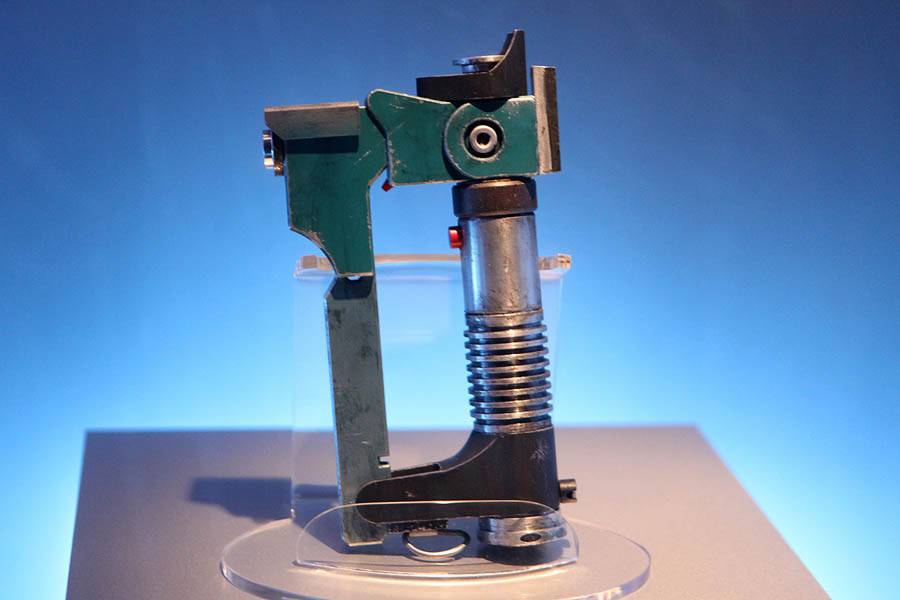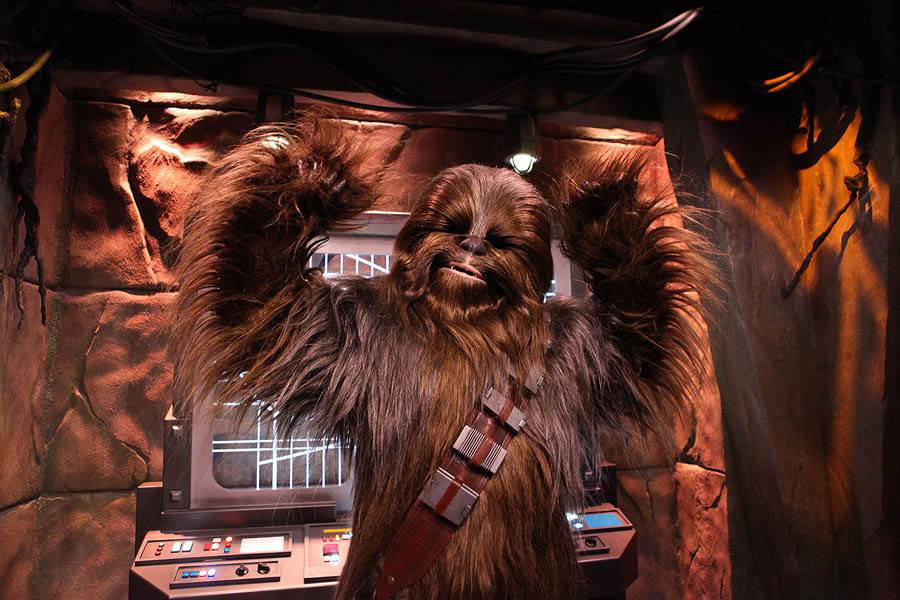 If you want to meet Darth Vader, the Dark Side Gallery is the queue where you'll find Stormtrooper helmets and Sith lightsabers. You'll then enter the bridge of a Star Destroyer and come face to face with Darth Vader himself. But he won't force choke you here, in case you were wondering.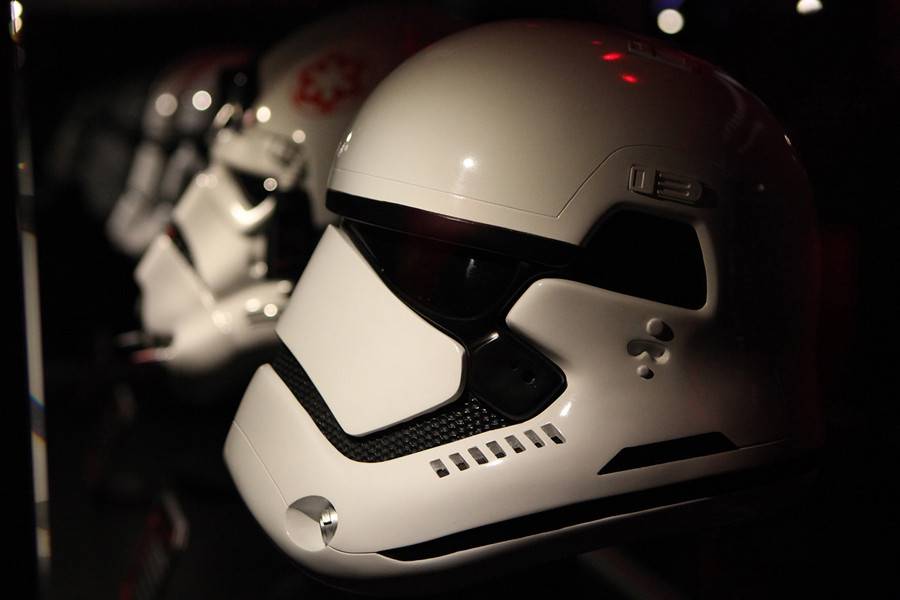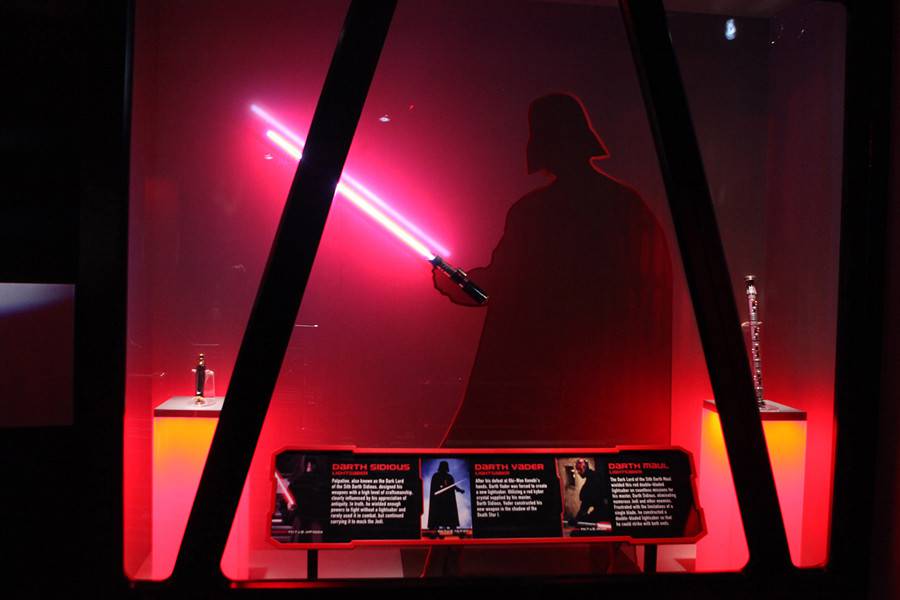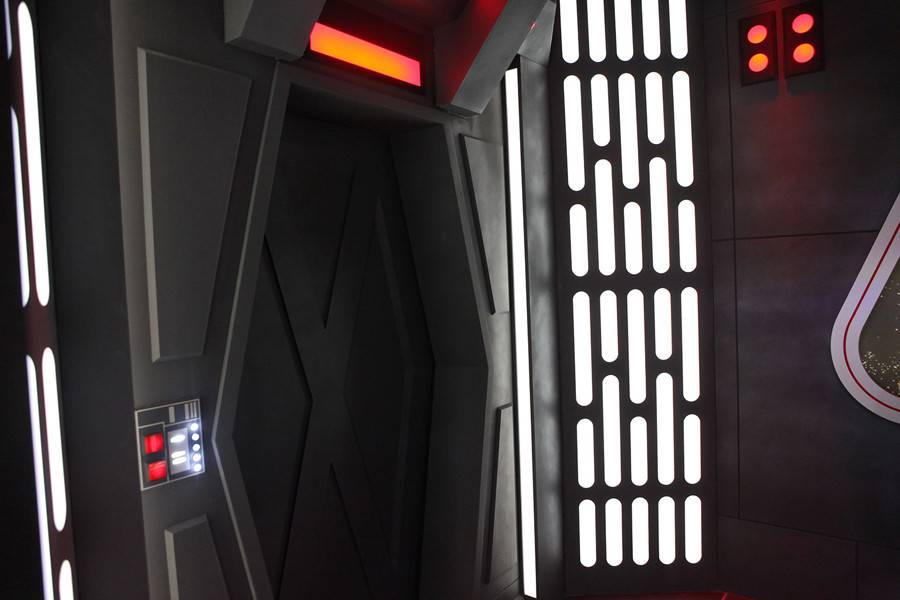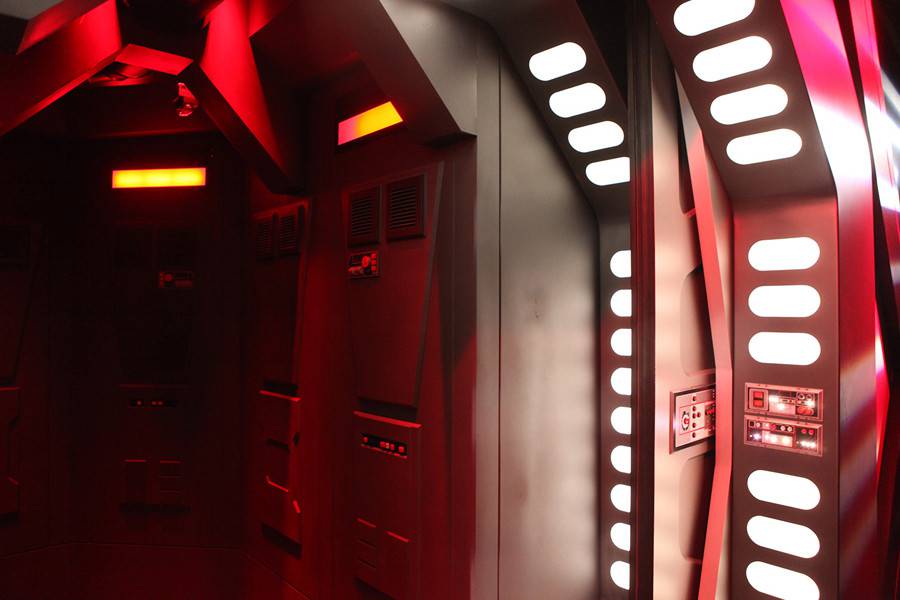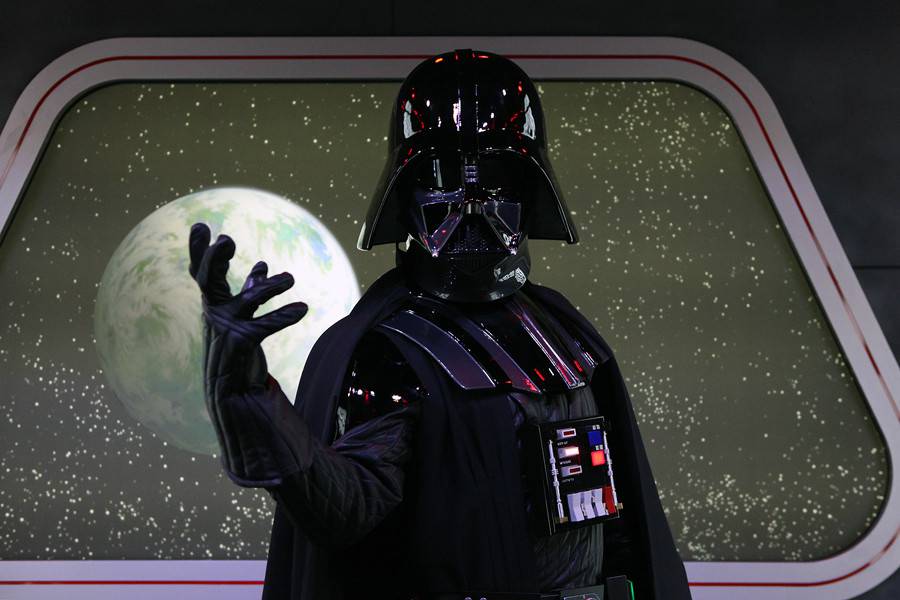 Last but not least is the Star Wars Launch Bay store, where you'll find a lot of very high-end collectibles, including life-size statues of the First Order Stormtrooper Officer, Boba Fett action figure, Darth Vader robes, Yoda, and many other authentic displays. This is also where you can find higher-end statutes, umbrellas, books, toys, D-Tech phone cases that can be personalized, autographs, and paintings.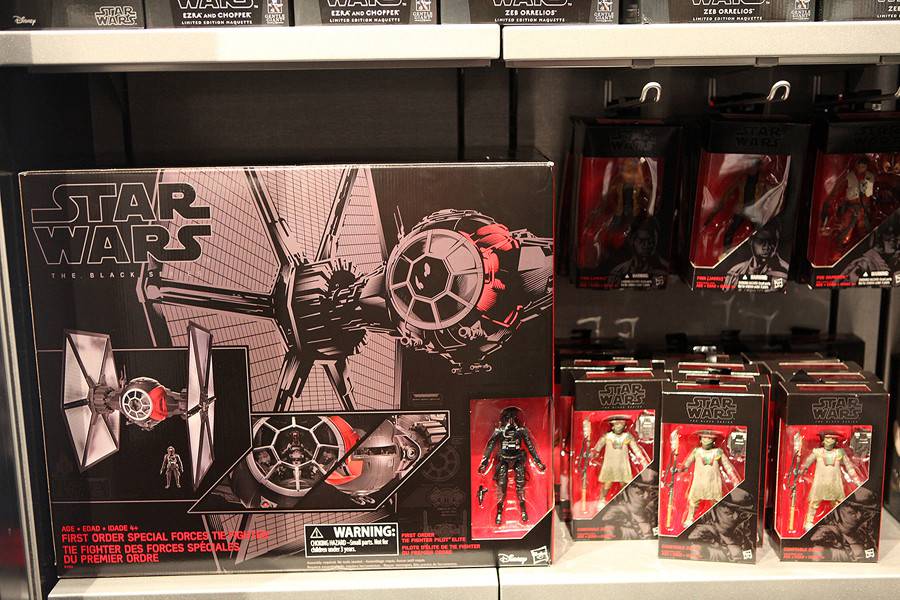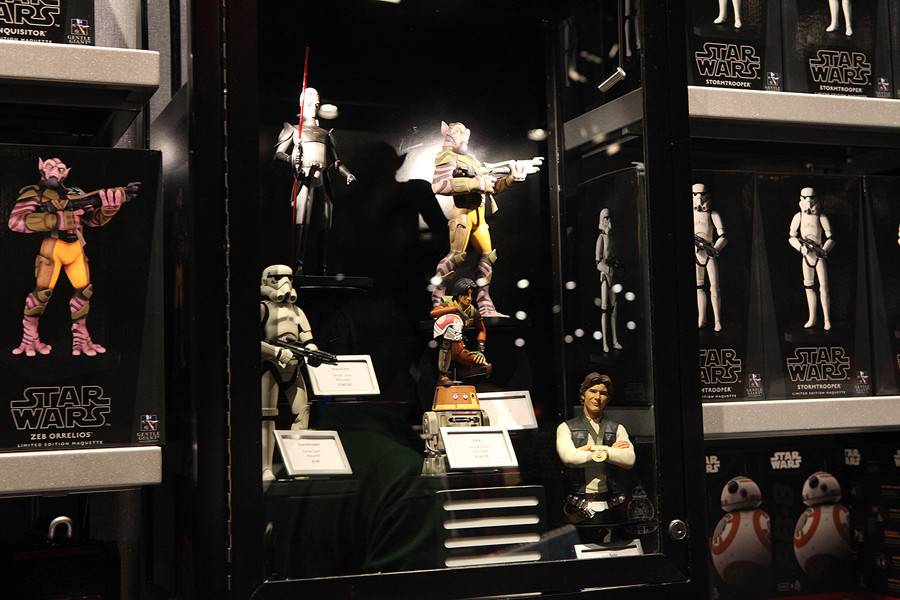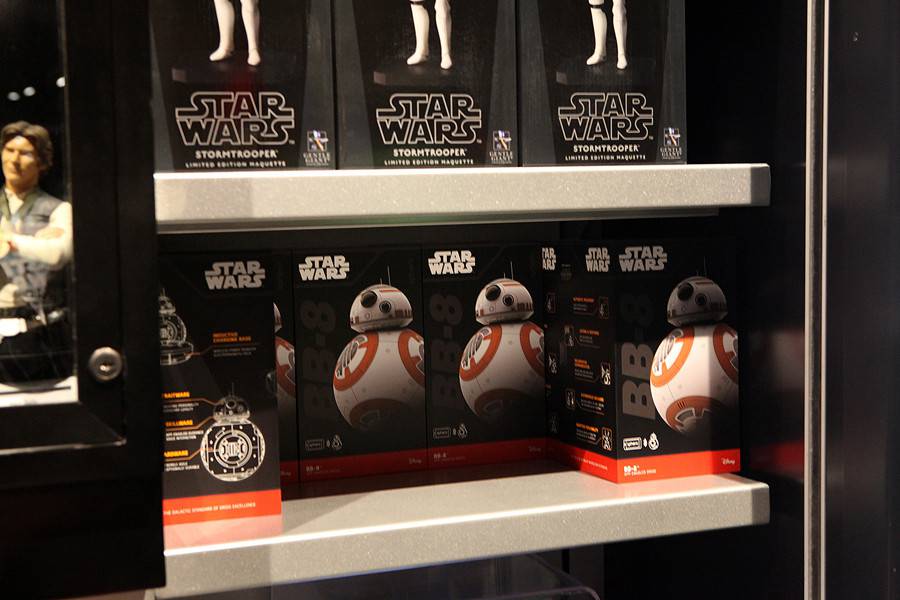 So how is the Star Wars Launch Bay? Honestly, it's exactly what I expected it to be. While the interior doesn't look as fun or engaging as I was hoping for, the content is more or less what was promised. In a sense, I was expecting a lot more content from The Force Awakens, but I also understand that Disney's Hollywood Studios will get a version of the attraction as well so splitting up the archives is one difficult task. The Star Wars Launch Bay should make any Star Wars fan happy and meeting Darth Vader and Chewbacca is a no brainer. Let's hope that the exhibit will continue to change and update as the months roll by.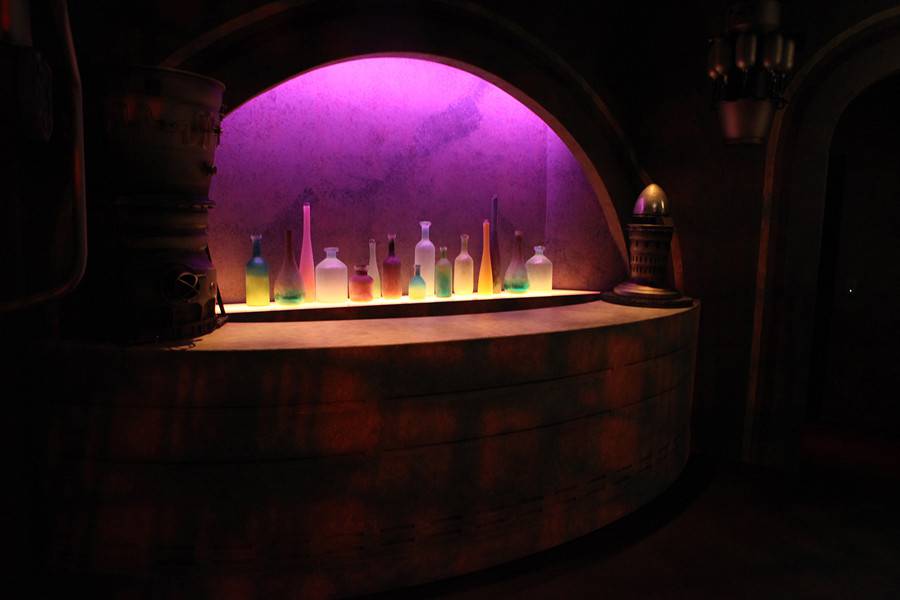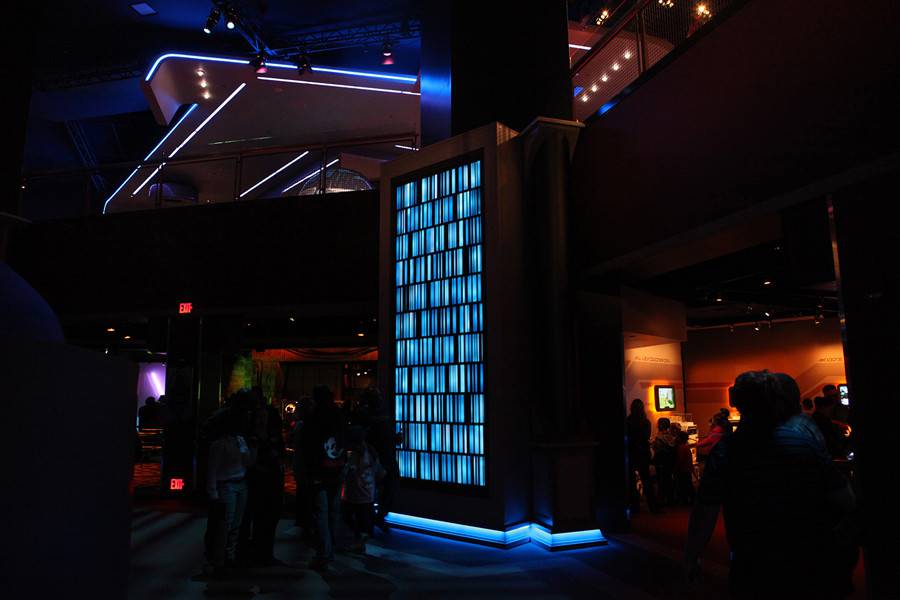 There's currently no end-date for Season of the Force but I can imagine that The Launch Bay will remain as long as there are movies still being made. Either way, it's probably best to come and check it out for yourself between the hours of 10am – 8pm. May the Force be with you.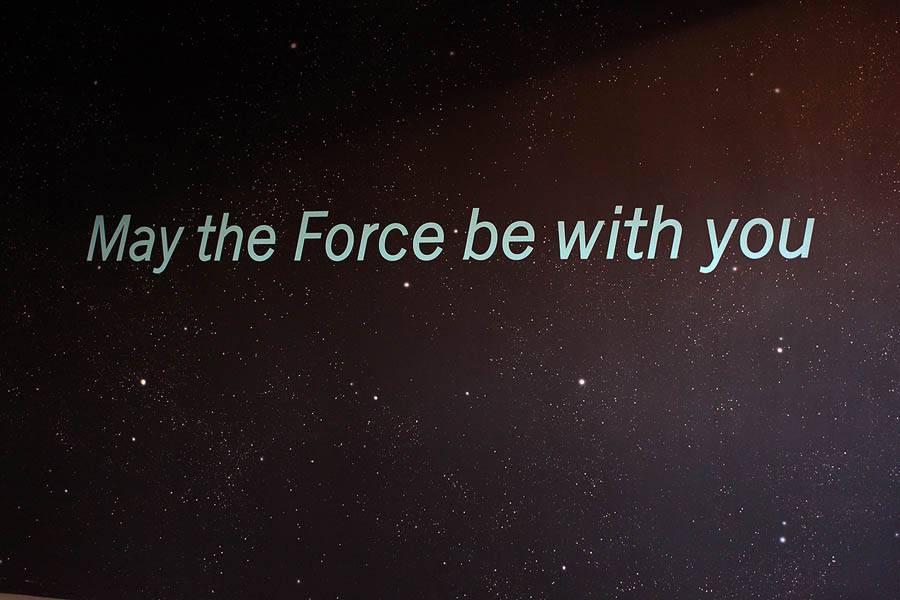 Photography by David Yeh