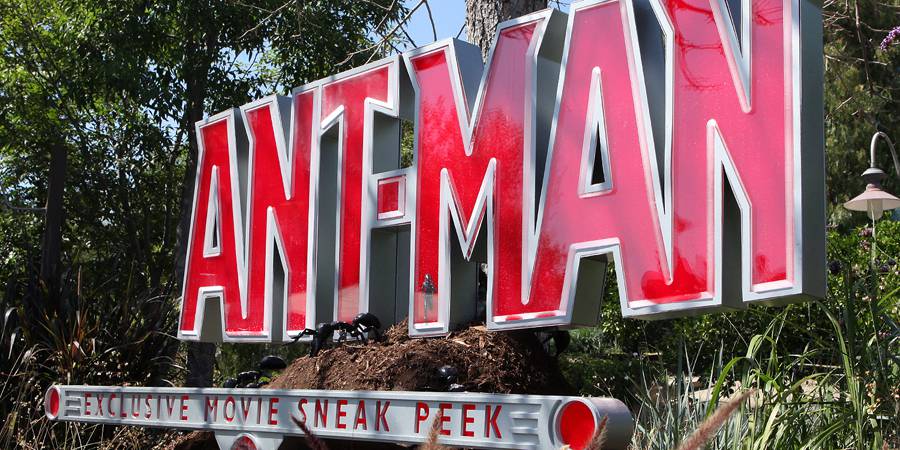 Brian Curran
It's Tough To Be An Ant… Man
June 30, 2015
Marvel Studios' latest adventure opens nation wide on Disneyland's 60th anniversary of July 17th but you can catch the Exclusive Sneak Peek at Disney California Adventure. Marvel's Ant-Man starring Paul Rudd is the very last film in Phase 2 so you won't want to miss it!
While the tech of the Ant-Man suit, certainly belongs in the land of Tomorrow, the Movie Sneak Peek, showing a longer scene and a trailer is appropriately located in A Bug's Land, temporarily taking over "It's Tough To Be A Bug" in The Bug's Land Theater.
The greatest reason to check out the sneak peak though is to see the Ant-Man suit up close and personal. The Ant-Man suit was created by Hank Pym (Michael Douglas) of Pym Technologies in the 1960's. It derives its abilities from the Pym Particle which allow the wearer, when triggered, to shrink to the size and have the proportional strength of an ant. Additionally, the helmet features technology that enables communication with ants. Powered by this suit, the Ant-Man can overcome any obstacle, big or small.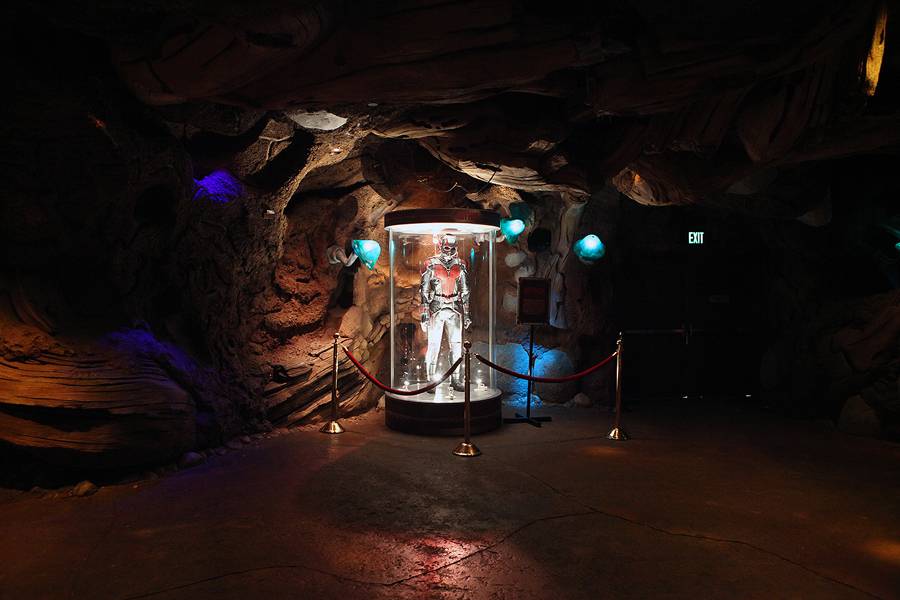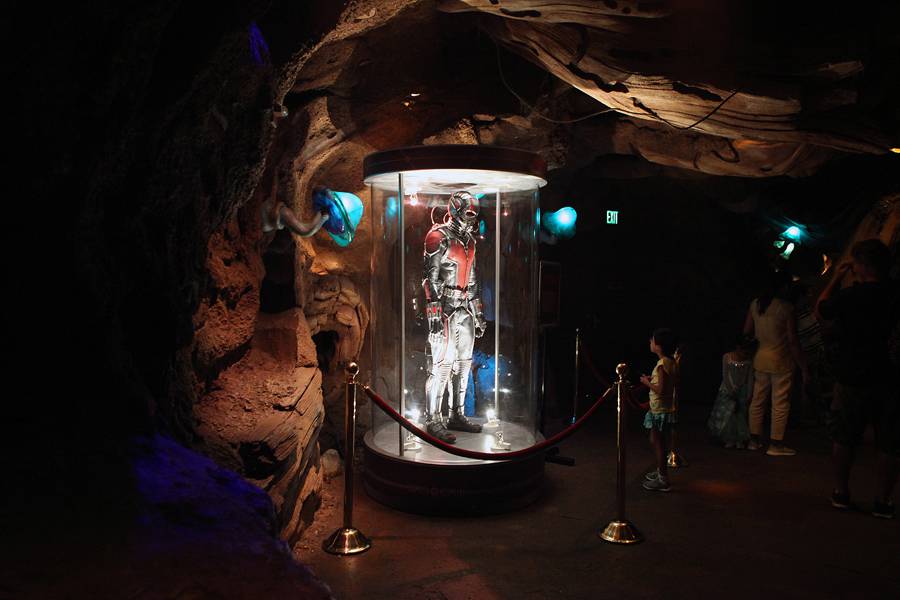 If you're on the fence about Ant-Man, do check out the Exclusive Movie Sneak Peek. It may just change your mind! Mini movie-posters are also given out to kids while supplies last!
Photography by David Yeh