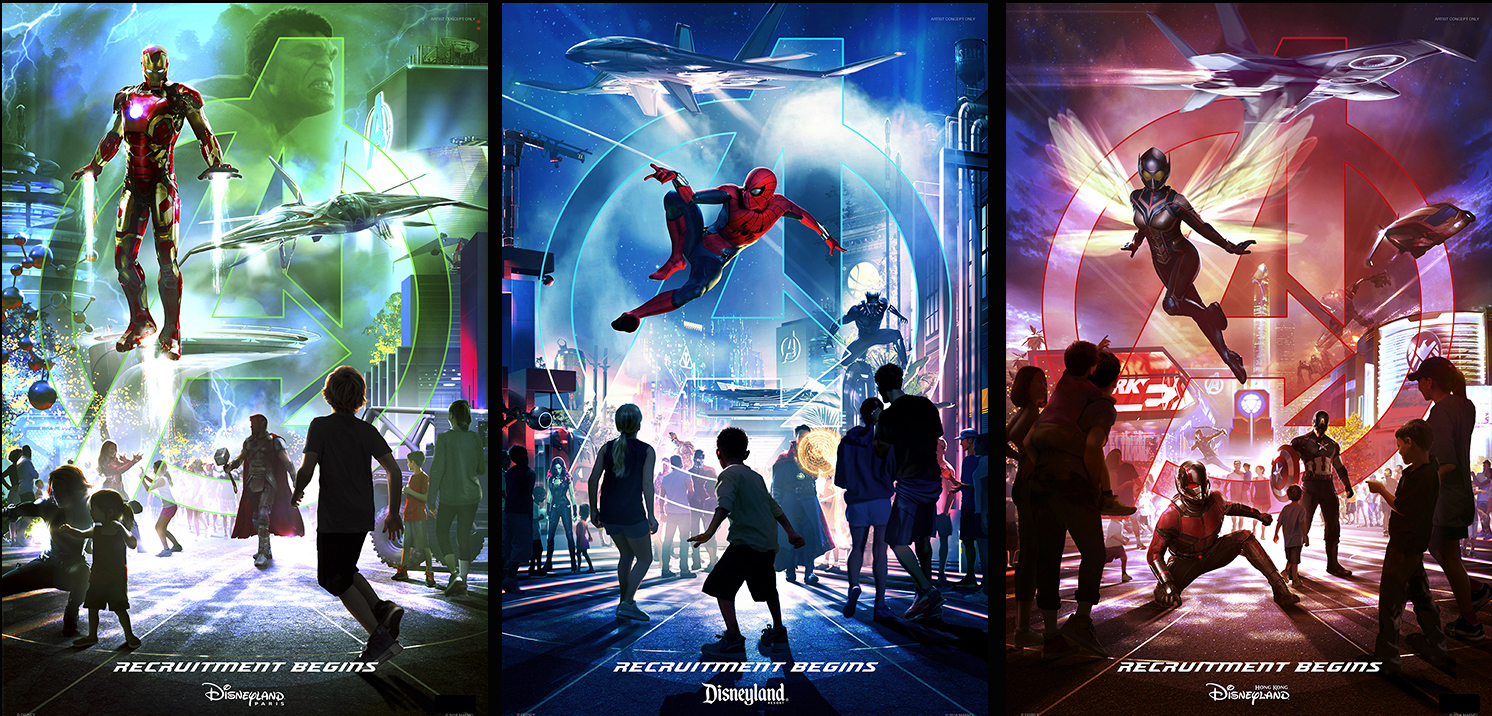 David Yeh
Disney Parks: Global Avengers Initiative
December 11, 2018
The Walt Disney Company announces to Assemble Earth's Mightiest Heroes at Disney Parks Around the World
Today, the Disney Parks Blog introduced Scot Drake, Creative Executive of the Marvel Global Portfolio. He revealed how the Avengers Initiative has evolved and expanded to find remarkable people to work alongside the Avengers – to become more powerful together. But how do we do that? And how do we get there?

In today's announcement, we've learned that "In California and Paris, Tony Stark is retrofitting two of his father's Stark Industries sites into new hubs for training and innovation. Through partnerships with S.H.I.E.L.D., Pym Technologies, Masters of the Mystic Arts and the new Worldwide Engineering Brigade, The Avengers and their allies will forge new global campuses to champion the next generation of heroes."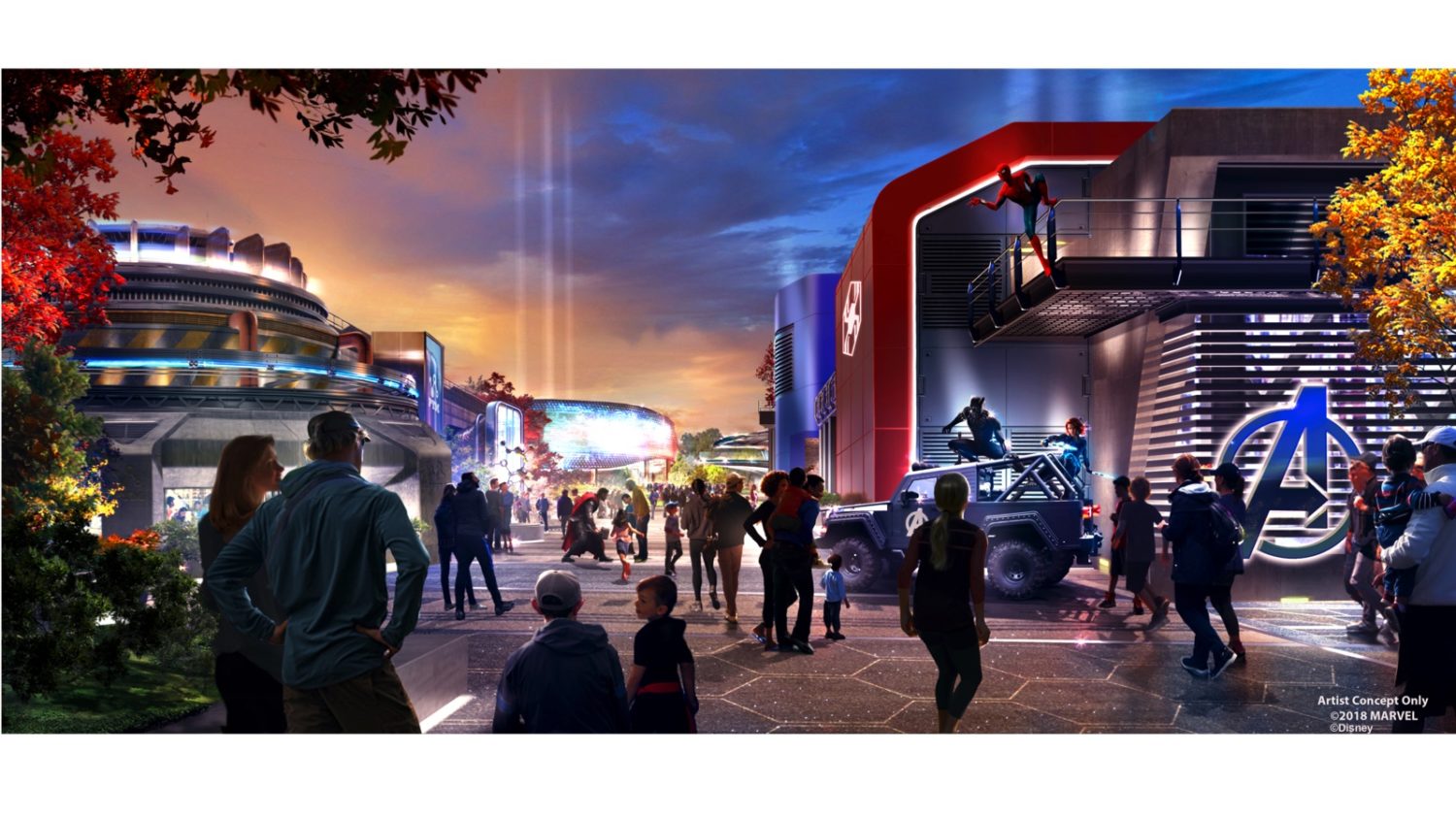 From Scot Drake: My team and I are collaborating closely with our partners across Studios and Entertainment to create exciting experiences and attractions where you can join your favorite Super Heroes at Disney Parks and Resorts. Together, we are expanding this epic story universe in a way that, for the first time ever, will allow you to take on an active role alongside these Super Heroes.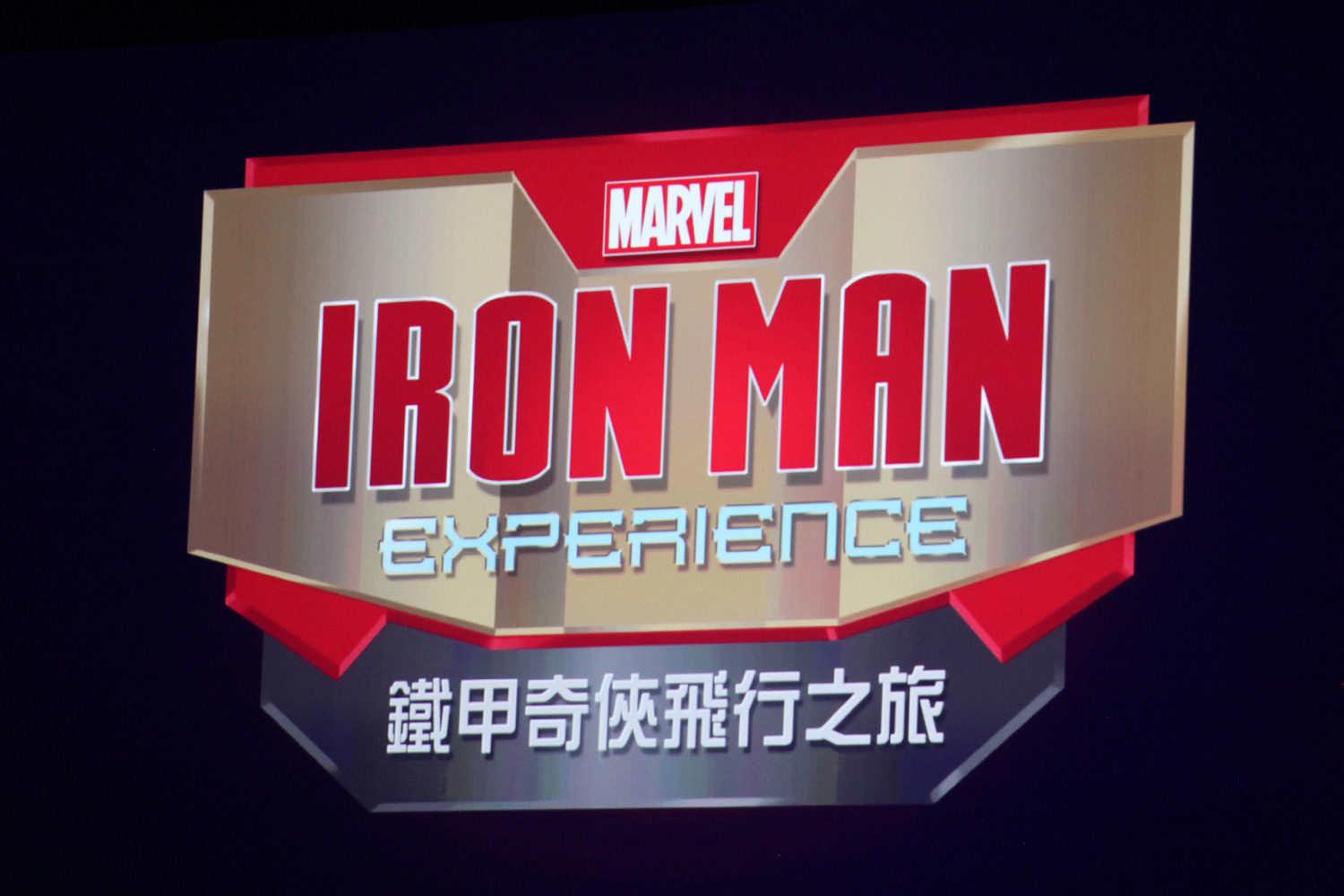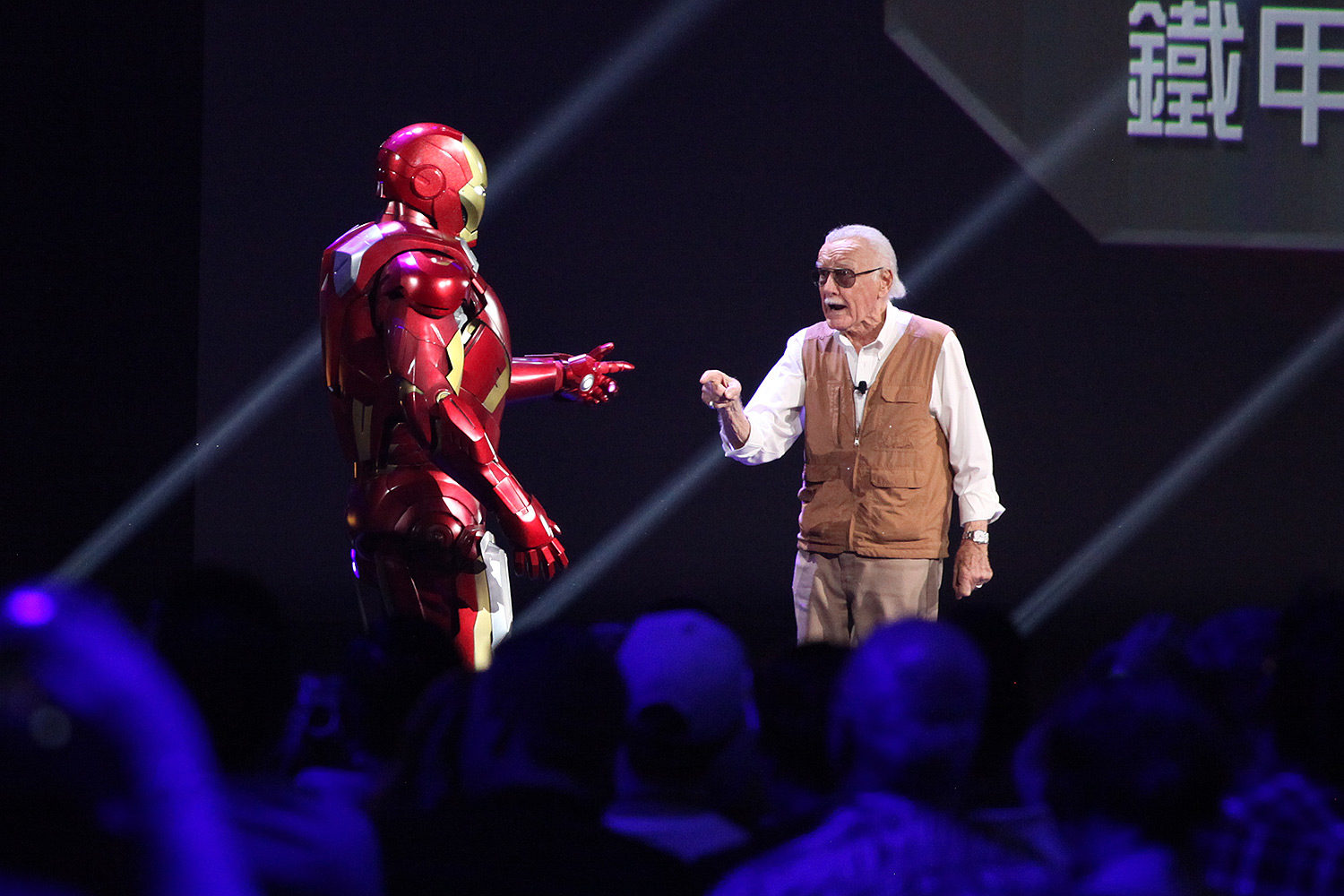 Some History to catch you up to speed: Iron Man Experience was the first to debut in early 2017 at Hong Kong Disneyland, where guests went head to head against the forces of Hydra. Shortly thereafter, Guardians of the Galaxy – Mission: BREAKOUT! opened at Disney California Adventure. What follows, will continue to expand on the interconnected stories of the Marvel Theme Park Universe.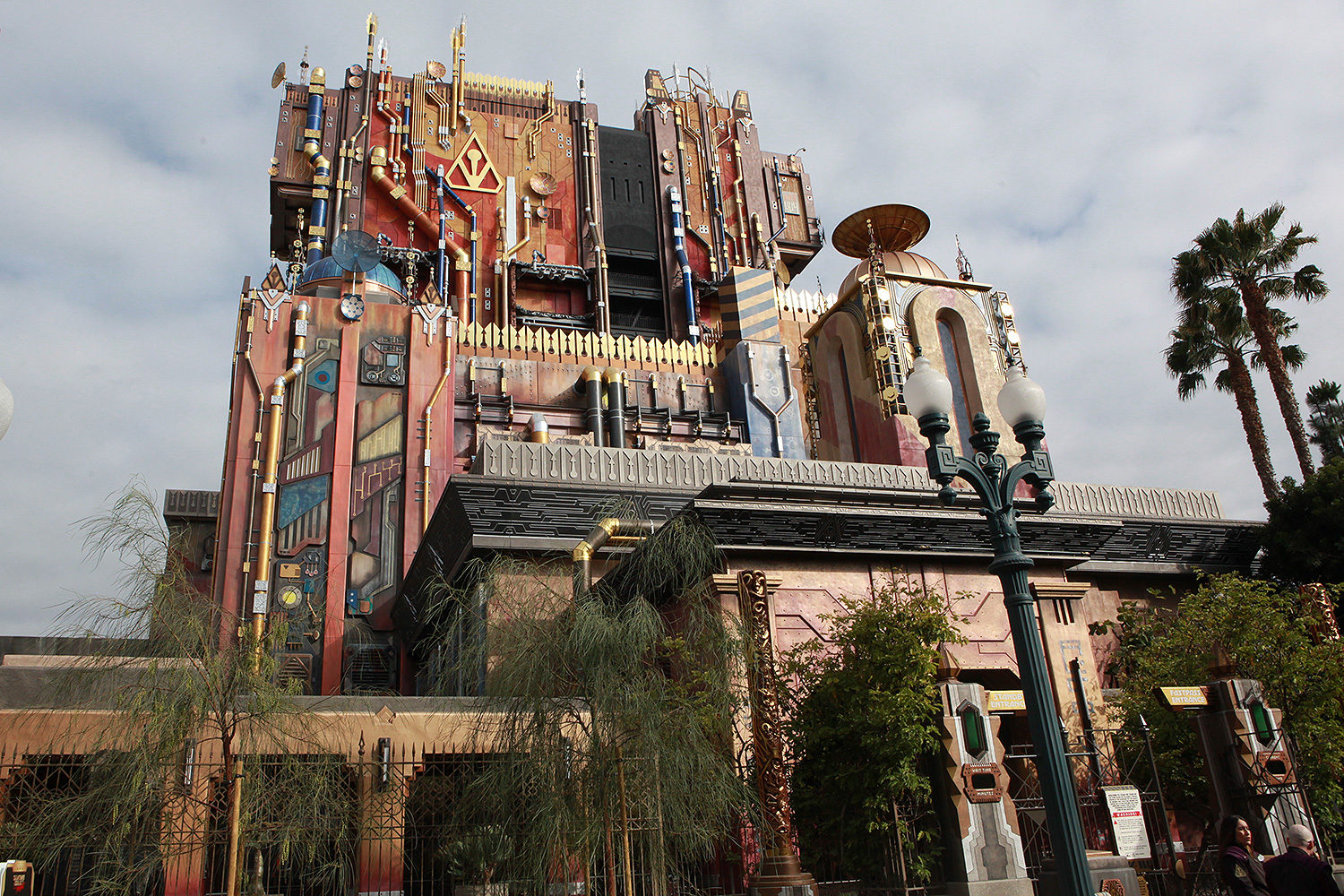 Ant-Man and the Wasp: Nano Battle! will be the next attraction making its debut, opening at Hong Kong Disneyland in March 2019. When a routine trip to the S.H.I.E.L.D. Science and Technology Pavilion at Stark Expo takes an unexpected turn, guests join forces with Ant-Man and The Wasp in S.H.I.E.L.D.'s state-of-the-art vehicle to fight against Arnim Zola and his army of Hydra swarm-bots in a heroic battle. Paul Rudd and Evangeline Lilly, the stars of the "Ant-Man" films, also appear in this all-new, interactive attraction.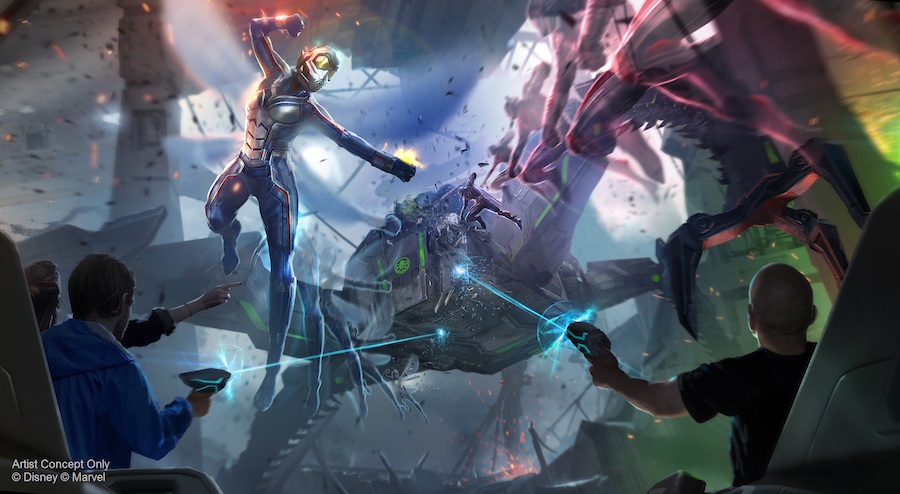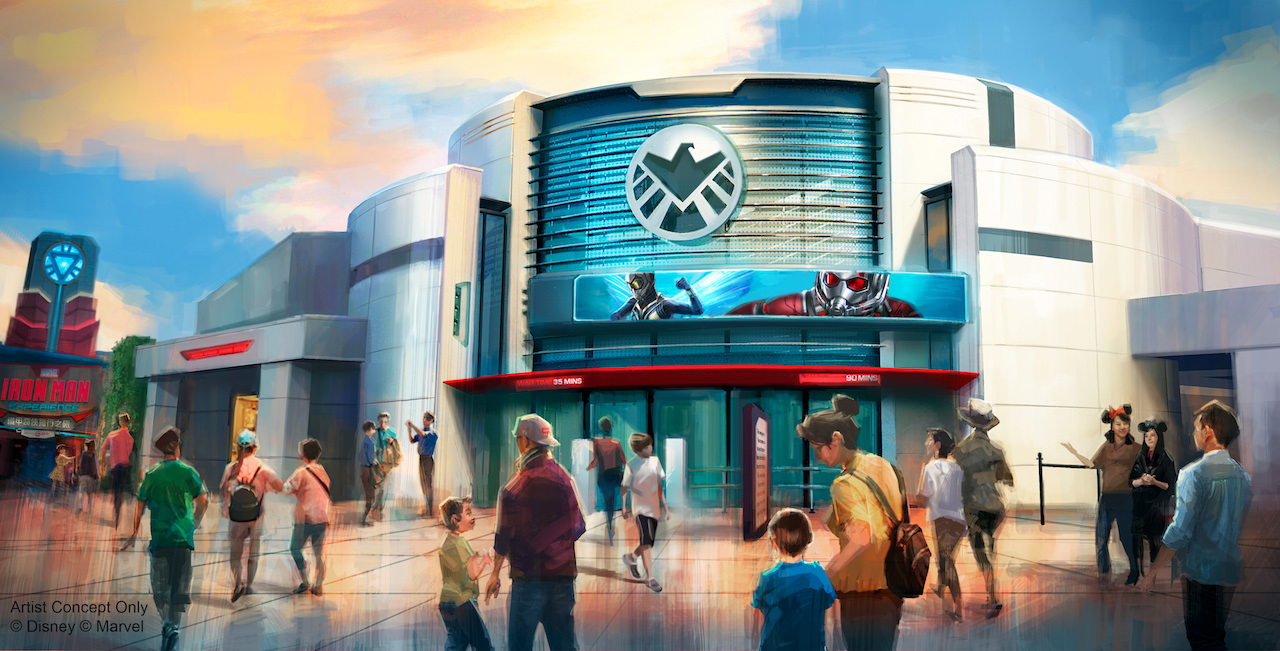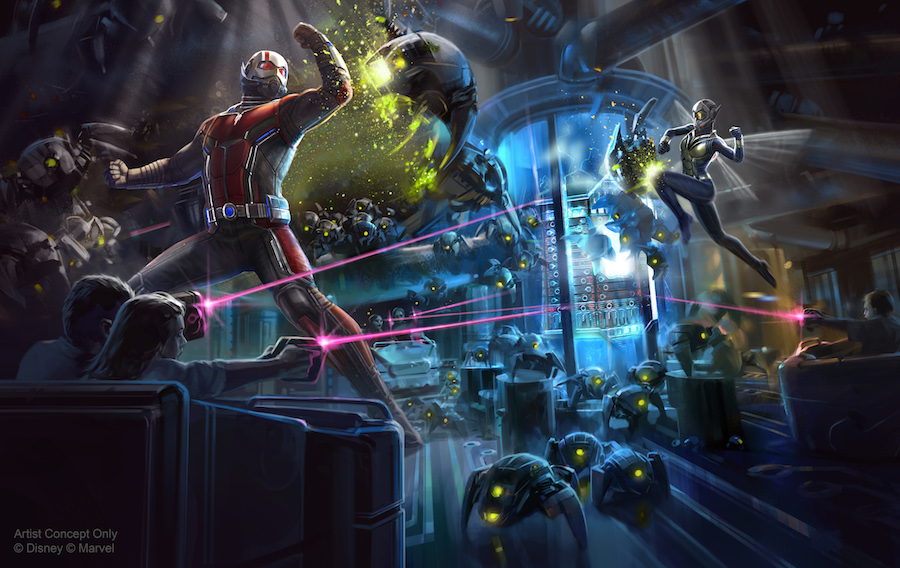 There's still a third unnamed Marvel attraction yet to be announced for Hong Kong Disneyland. Originally hinted at 2023, the actual reveal is subject to change.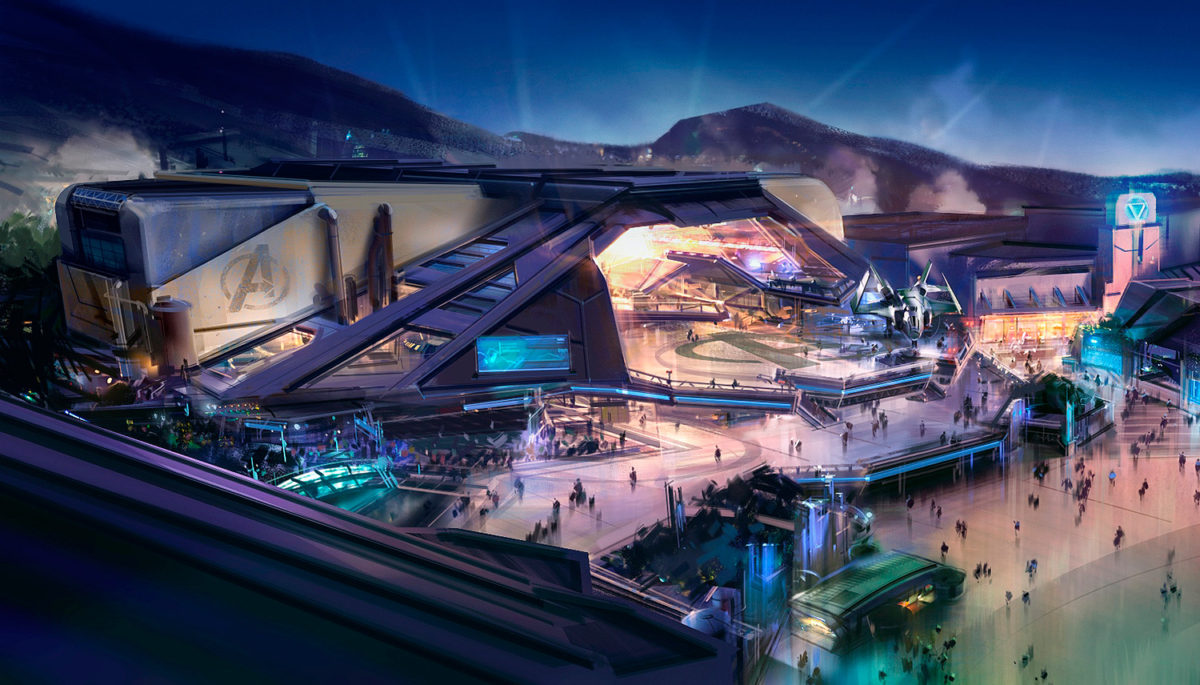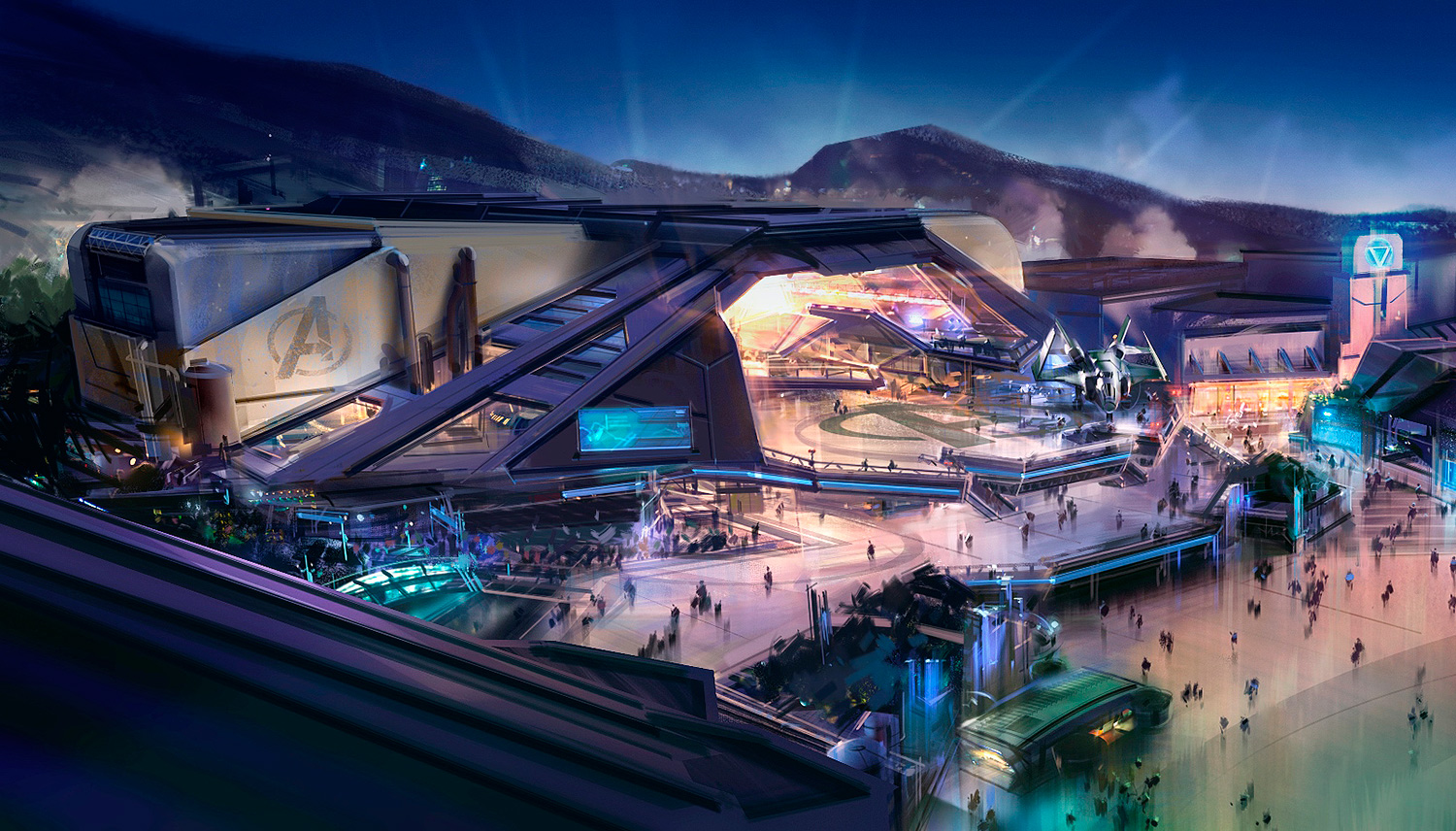 At Disney California Adventure, 2020 might be when Earth's Mightiest Heroes sees the light of day. From the blog:

"In both Disney California Adventure park and Disneyland Paris, guests will encounter the heroes in new and exciting ways, from the mystic arts of Doctor Strange to the gravity-defying feats of Spider-Man. Guests will also experience the latest in Pym Technology with Ant-Man and Wasp and be wowed as Iron Man, Captain Marvel, Black Panther, Captain America and more leap into action on a moment's notice."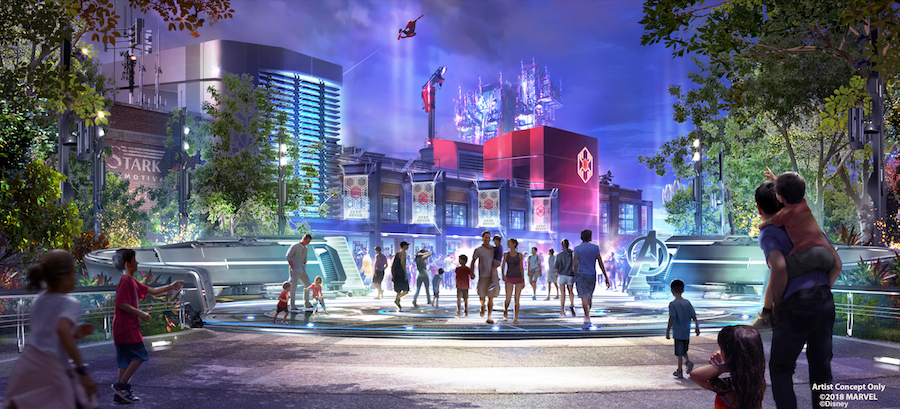 At Walt Disney Studios Park at Disneyland Paris, guests will see a completely reimagined Rock'n'Roller Coaster, which will become a high-speed, hyper-kinetic adventure featuring Iron Man and the Avengers.

As part of a €2 Billion, multi-year expansion plan, this immersive area marks a first step in the transformation of Walt Disney Studios Park. One of the park's areas will be completely transformed, giving the Marvel Super Heroes a permanent presence at Disneyland Paris. With legendary storytelling, even more action and adventure using innovative technology, and both indoor and outdoor shows and entertainment, this authentic experience will cement Walt Disney Studios Park as a must-do for all guests.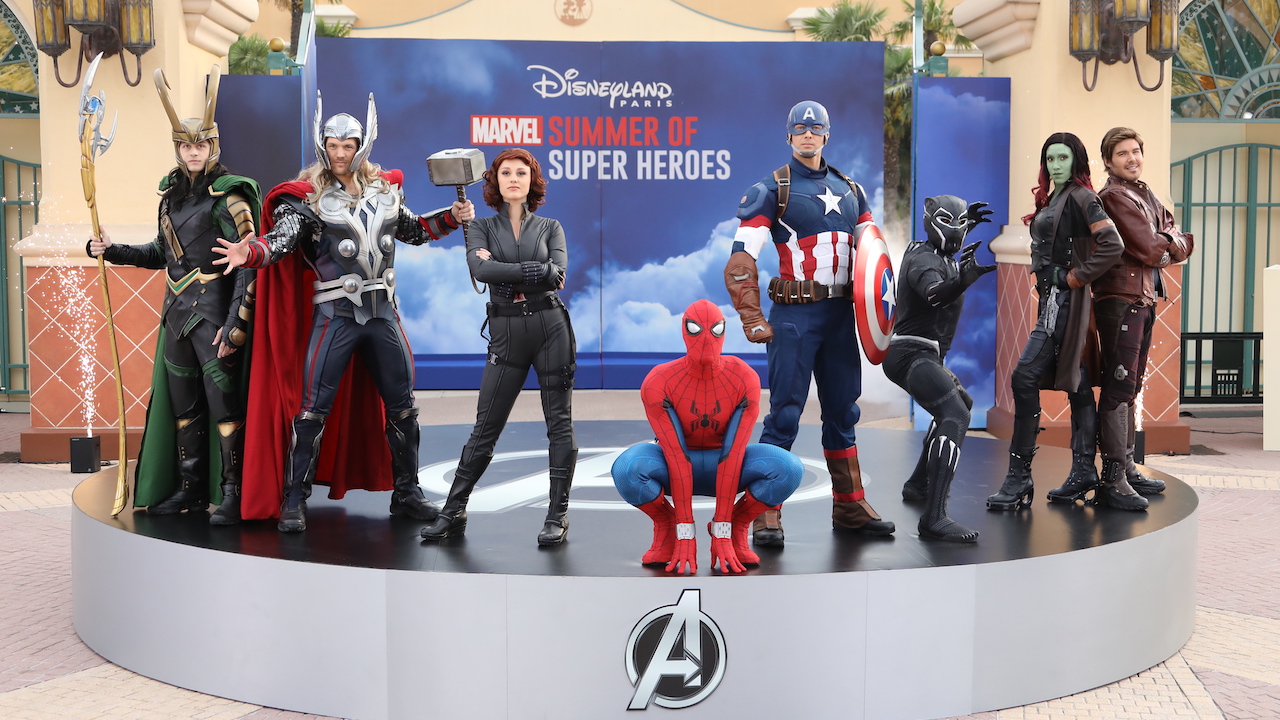 Fans at Disneyland Paris won't have to wait for the new area's opening to experience more Marvel at Disneyland Paris, however. Following the first season of Super Heroes in 2018, Captain America, Spider-Man, Guardians of the Galaxy and Black Widow will return for a second edition filled with epic adventures in 2019, this time joined by new heroes such as Captain Marvel and the beloved Groot from Guardians of the Galaxy.

Beyond the Parks, Disney's Hotel New York will be reimagined to become Disney's Hotel New York – The Art of Marvel in 2020, becoming the first Disney Hotel to showcase the exciting world of the Avengers.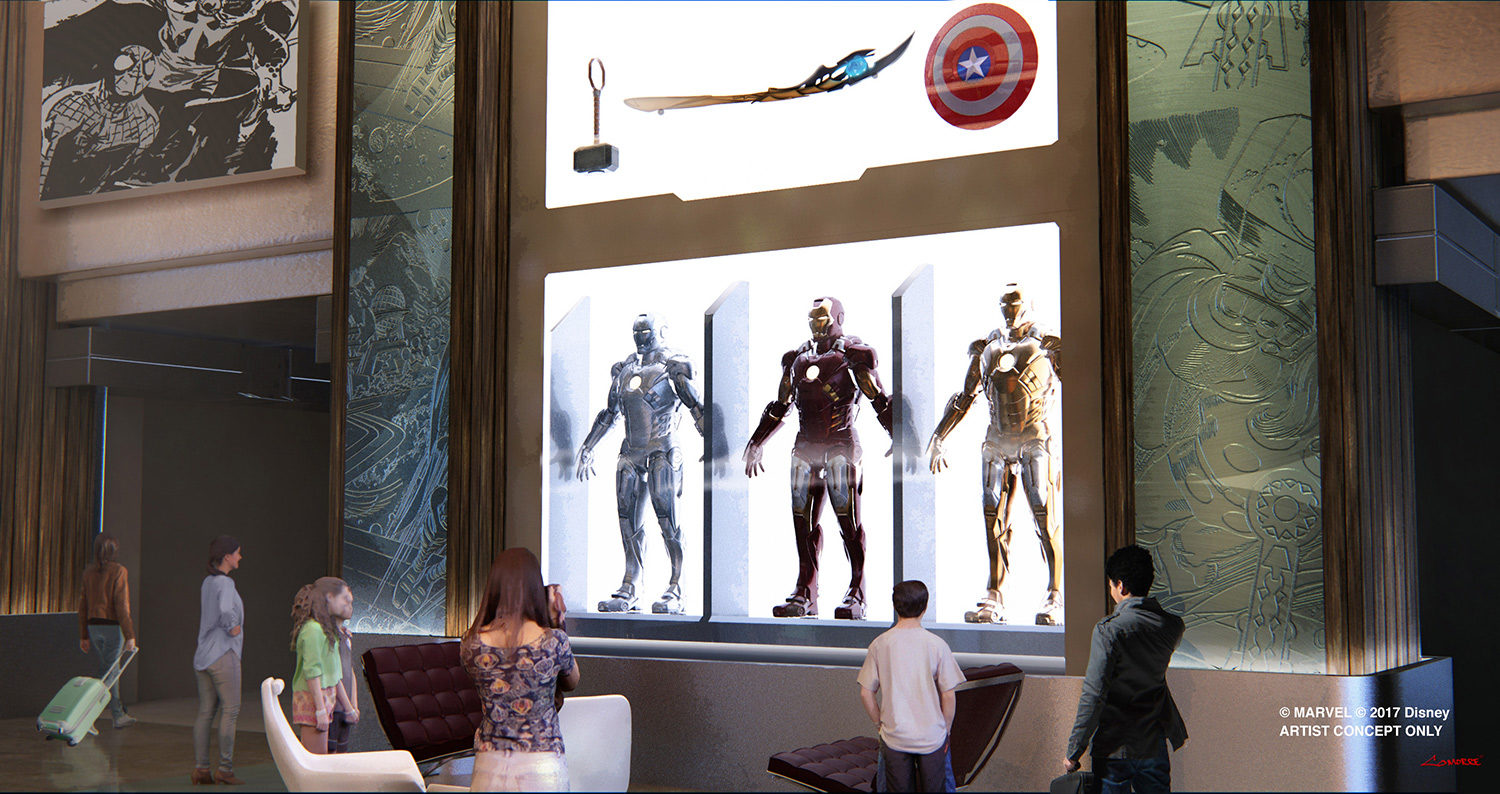 Last but not least, we still have the Guardians of the Galaxy coming to Epcot at Walt Disney World to round things up! This new coaster is aiming to be the longest indoor roller coaster of its kind and set to open in 2021 in time for Walt Disney World's 50th anniversary.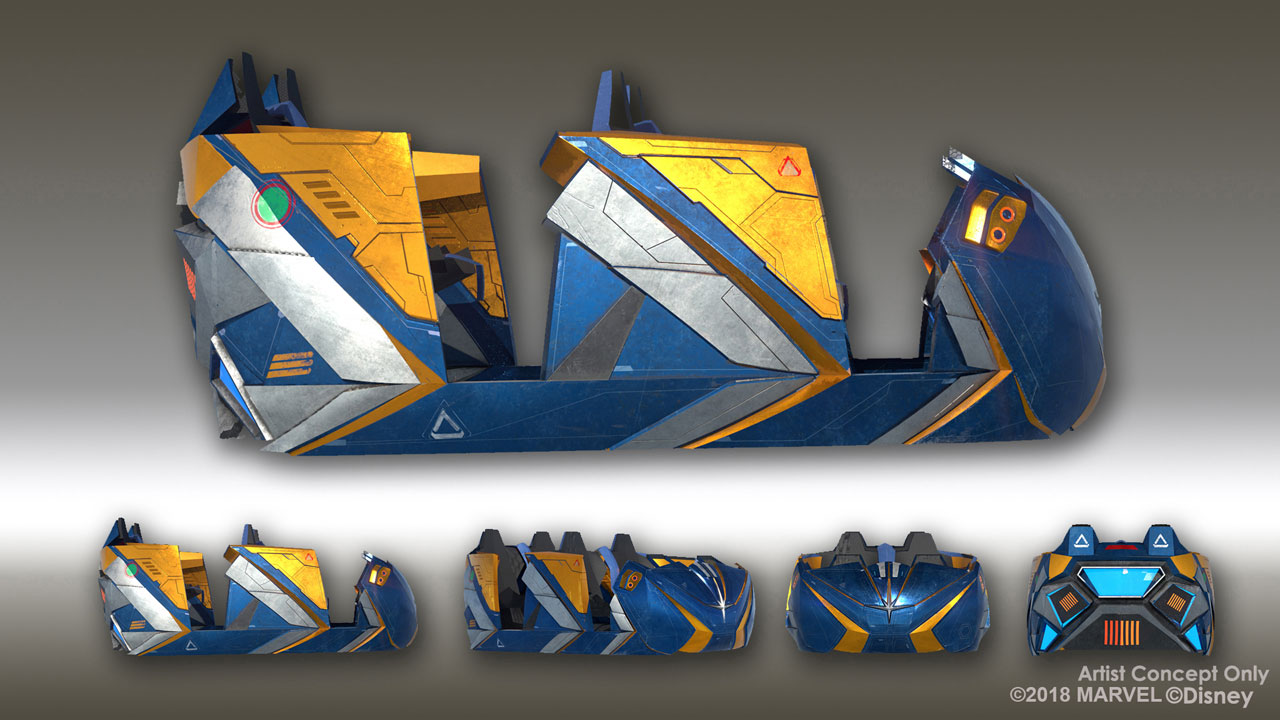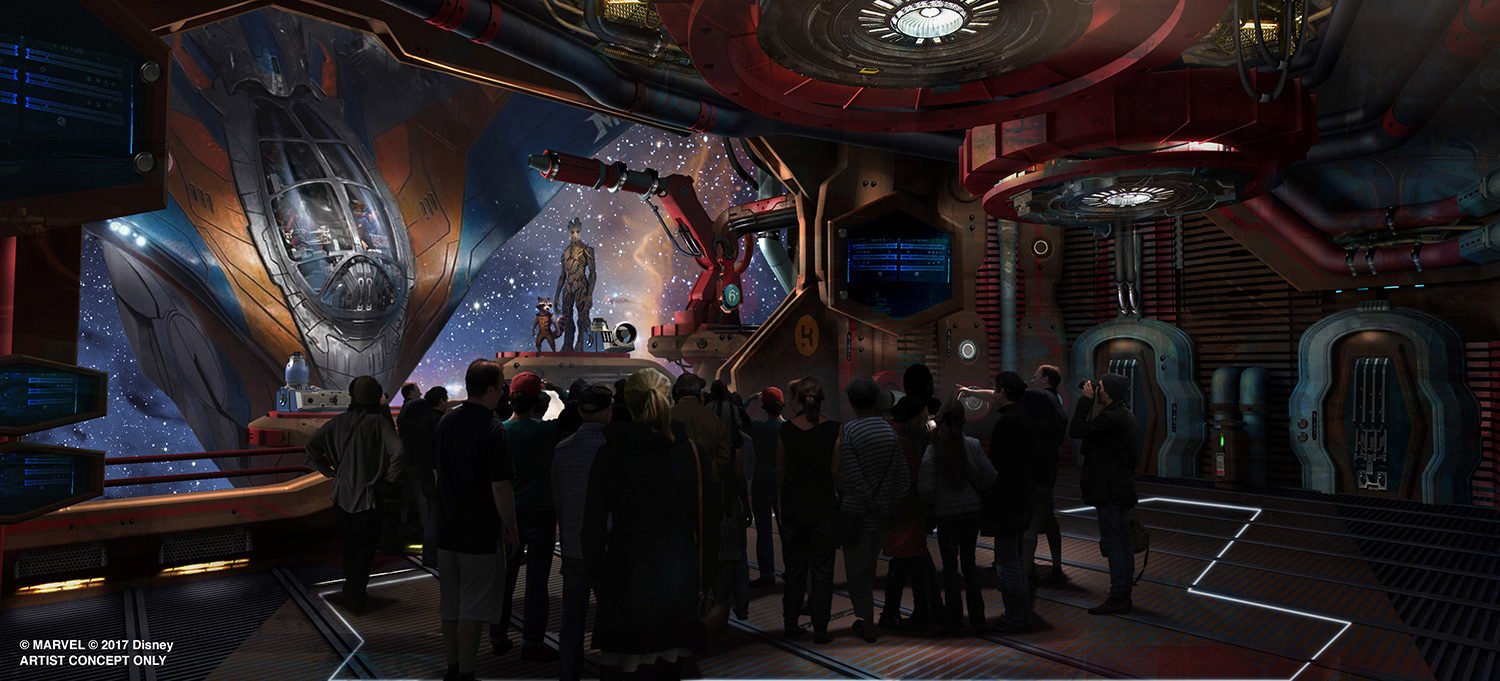 That's quite a lot of Marvel fun coming our way! And while we're still a little vague on what other attractions are coming to Disney California Adventure and Walt Disney Studios Paris, we're ready. Recruitment begins soon!