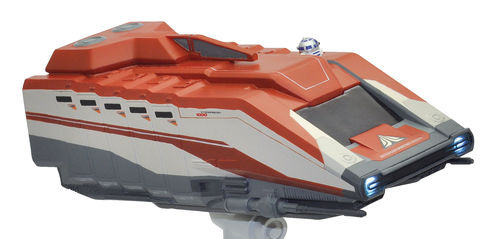 Starspeeder 1000 statue for sale at Disneyland Paris
Starting today, a brand new Starspeeder 1000 'figurine' is available at Disneyland Paris. For now it's sold exclusively at Discoveryland's Star Traders, with more resort shops following soon.
The resin starship can be removed from the base and has a light-up function. The total height is 30 cm (11.81 inches), and costs €149 ($189 US Dollars). The base is based on the updated Star Tours: L'Aventure Continue entrance that can be found at Disneyland Paris since March 2017.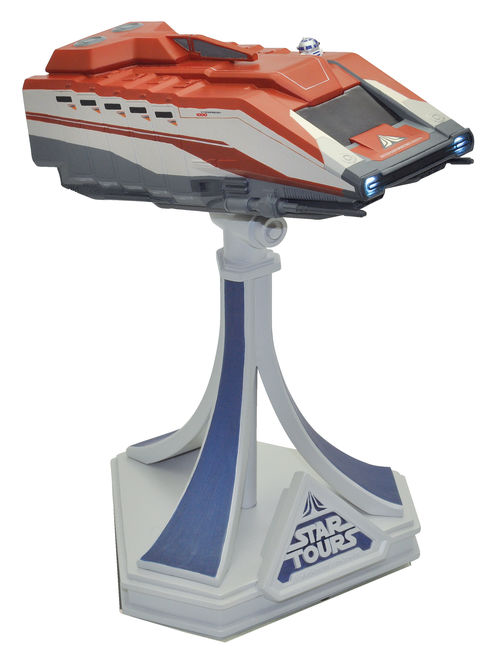 The end product is the result of a close collaboration between the Merchandise Collectibles teams and Walt Disney Imagineering, who provided the original 3D plans that led to the figurine design.

Disneyland Paris PR