Kris Van de Sande
Disneyland Paris struggles to keep it TOGETHER
A look at Paris' latest offering and struggles
Article
Review
July 18, 2023
This past weekend a brand new show premiered at Disneyland Paris called TOGETHER: A Pixar Musical Adventure. This premiere took place among struggling times for the French resort, but not the tale as old as time that you know.
Financially the once shunned black sheep of the family seems to be thriving in the extended finale of its 30th birthday as the global Parks and Resorts numbers have been strongly in the black thanks to the French resort. The 2017 takeover from The Walt Disney Company has improved the financial situation, and the major refurbs from Project Sparkle have brought a new glory to the park. The fears that once plagued Burbank that Disneyland Paris would be the first Disney park ever to close seems long forgotten. But they're still struggling. However, this time it is for those who create the magic on a daily basis. Cast Members feel underpaid in a struggling economy, and Disney's dismissive stand over pay negotiations resulted in heavy union actions in the parks, which led to the cancellation of several shows and parades in June. Further union action could disrupt even further after the summer holidays end this September.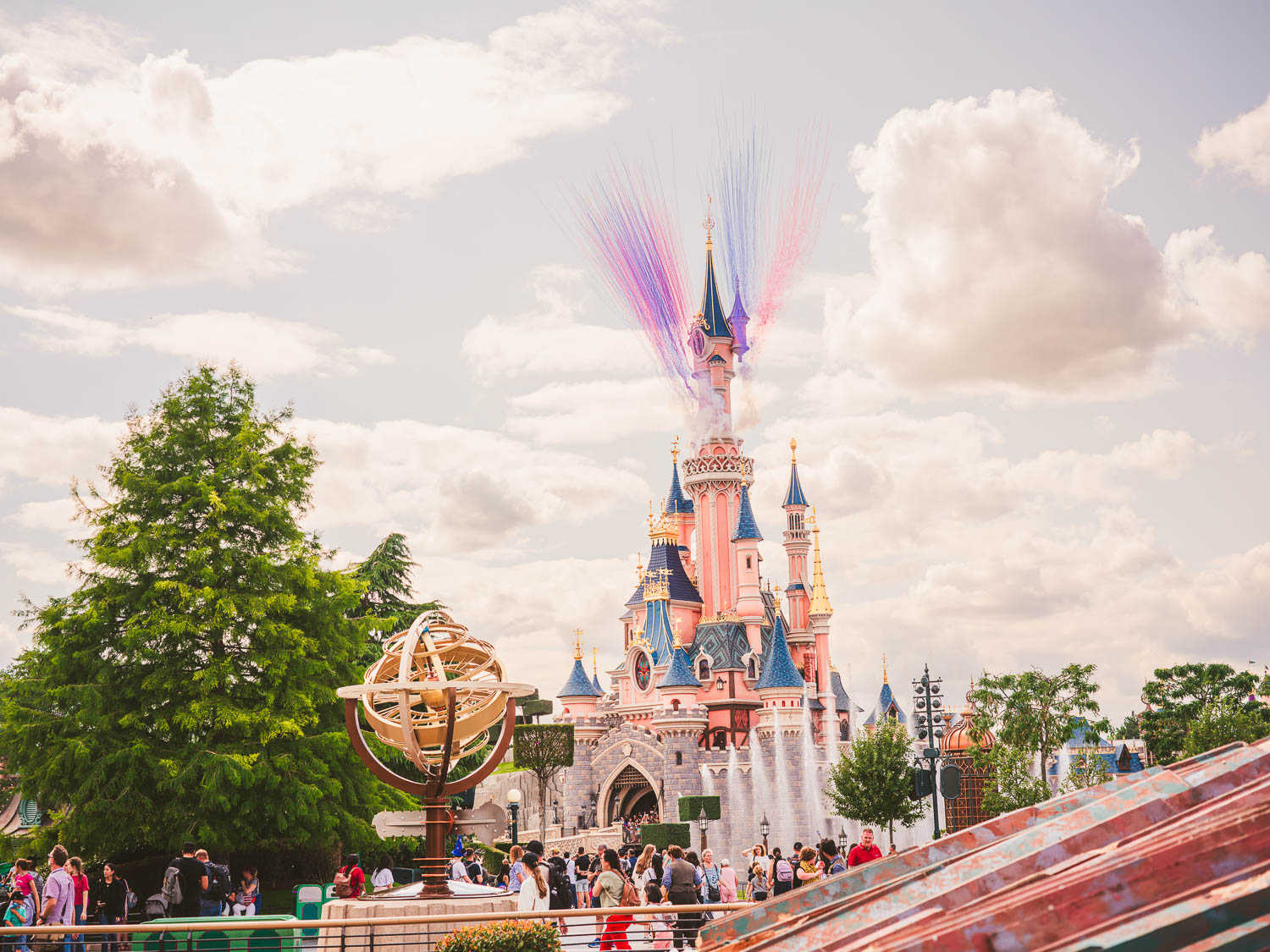 Fans are also struggling. Hidden behind the news of the new show came the sticker shock of the new range of Annual Passes (DISNEYLAND PASS), replacing all previous ones, including its benefits. A whopping 40% price hike shook the fan community. The most 365 premium pass went from €499 ($560) to €699 ($783), while slashing benefits like hotel discounts, friend tickets, preferred parking, reserved viewing areas for shows, a dedicated entrance, free storage or wheelchair/stroller rentals. These benefits will also get cut for current AP holders this Wednesday. Disney also reserves the right to cut the sale of any of these passes, which for the first time ever are completely digital.
The reservation system is still firmly in place, giving passholders three reservations, which now only become available at the end of the day. Disney claims that the capacity for AP's now look at the complete park capacity instead of an arbitrary number of passholders allowed. But days after the announcement, many days in the busy summer days are already blocked out. Fans got so upset A French fansite recreated the beloved Disney D-Light drone show and made their own explicit version.
A petition to reinstate benefits has nearly reached 15,000 signatures and hit international headlines like Forbes magazine.
Starting this month, Disney also cut all communications on Twitter, using the social network only for broadcast instead of a customer support channel. This led to fan media like DLP Report having to answer questions of the community.
This all is happening in the middle of a major makeover of the Walt Disney Studios Park. However, since the announcement in 2018 the plans have been severely cut short with shared IP experiences copied from multiple parks, and lacking in true new E-ticket rides. So far the only delivered extension is Marvel's Avenger's Campus, which replaced one ride, and re-themed Rock'n'Roller Coaster to Flight Force. This retheme has not been popular with fans and management, as days after the official opening the first rumours of plussing came to fruition. This was announced earlier this year, but Disney has yet to achieve the delivery which was announced for "this summer".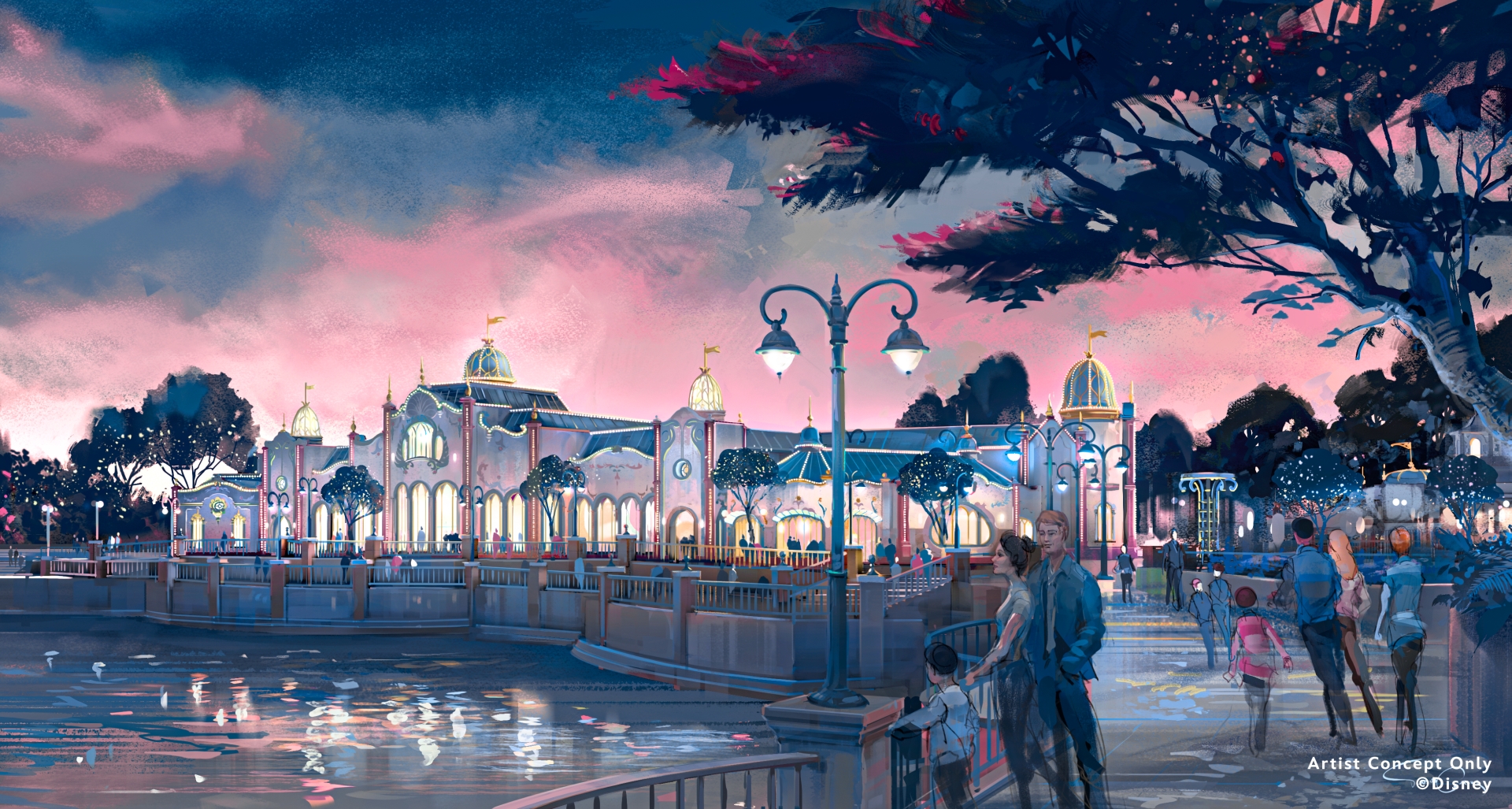 20,000 Leagues
This week also saw the reopening of the Nautilus. A beloved walkthrough attraction that during its lengthy renovation removed an aging Squid animatronic, and threw it, along with the story into the dumpster. Who cares about Jules Verne's great story in the land devoted to him, or the classic Disney movie when you can have synergy with National Geographic? So instead of emulating an attack like the dramatic yet iconic scene in the movie, the submersible is now devoted to "the study of animals". The Press Release states that the imagineers talked to their colleagues at The Seas pavilion at EPCOT for information. However, fan media discovered quickly the media used on the new screens is just basic stock footage.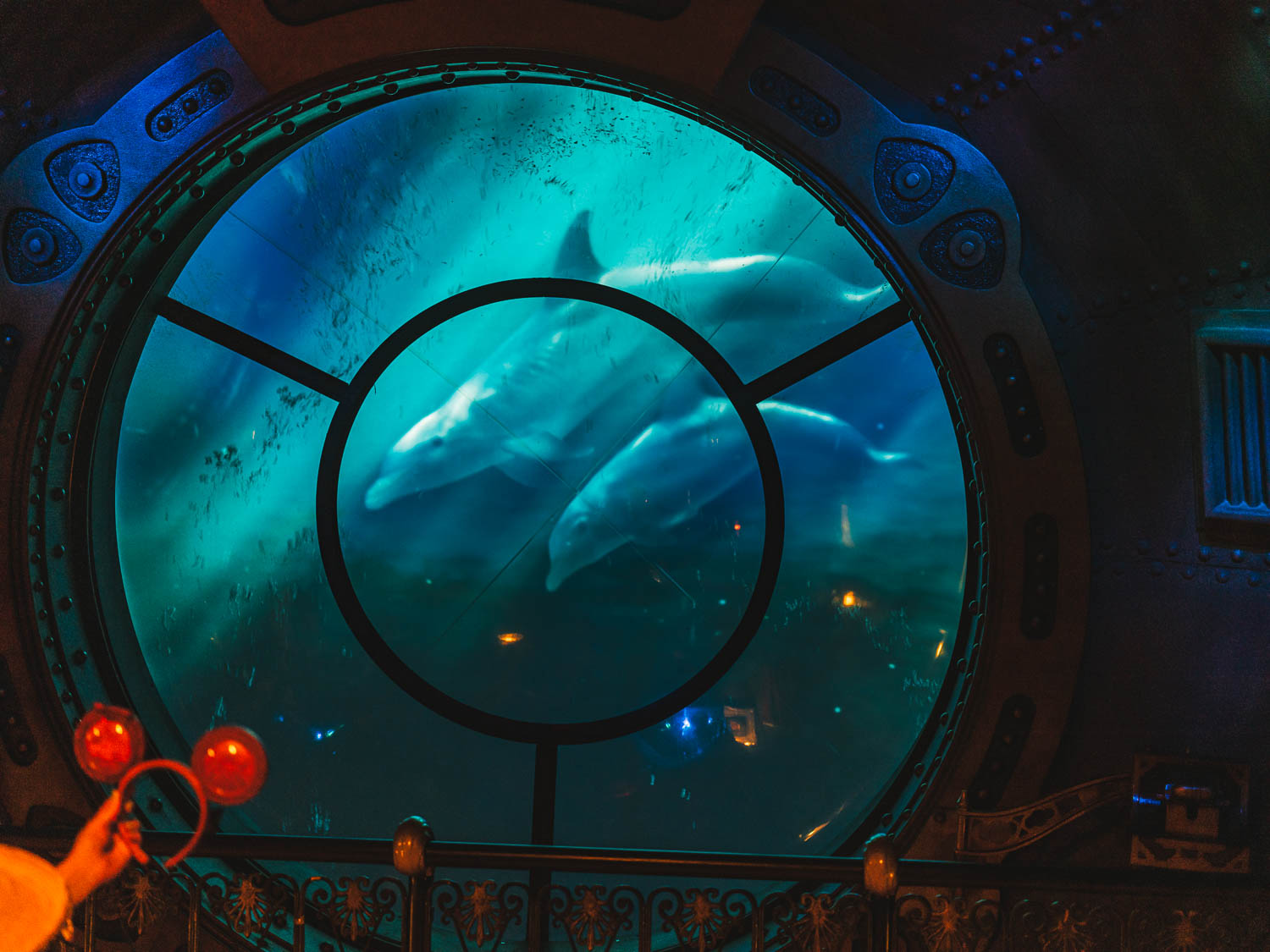 Review
But, the only thing that Disneyland Paris has been talking about this week is the launch of a "movie concert" named TOGETHER: a Pixar Musical Adventure. Bringing the worlds of Toy Story, Coco, Up, Monsters, Inc. and Finding Nemo on stage daily, supported by a live orchestra. Is it as good as the iconic Mickey and the Magician? Yes, and no. We got invited to see the show, and here are our thoughts:
First and foremost, it's a well staged show with an impressively large cast of performers. There is a saying at Efteling which claims "Technology has to facilitate the story". And there is a lot of technology here. From large LED walls, drones, wire work, Texas switches, characters are switched out for identical characters doing a stunt) and so much bubbles. The entertainment team went all out here, and technically it's a very impressive show. But, does the story work?
In my opinion it does not. It's about music and being/performing together. But it foregoes any logic if you have a basic understanding of music. The whole Toy Story gang chases Charlie's score for a piece she is conducting across the Pixar multiverse. But a conductors sheet music is just a tool to tell the beats and timing. And at the end (spoiler) she conducts a class orchestra who is playing without any sheet music at all. It may be nitpicking, but it you create a MacGuffin, you want it to make sense. Have her write a song, learn an instrument. But this feels just so off. Disney is the world's best storytelling company, but this is not it. 
You can say "it's a show for kids", but Disney has time after time proved it is capable of bringing layered storytelling that speak to all ages. Look at the first few minutes of Pixar's UP. Classic Fantasyland dark rides manage to tell a 90 minute story in just less than a few minutes. Look at the beautiful Chateau. Telling both a fairytale for children as well as exciting and stylish architecture taking the best of French architecture. Mickey and the Magician combines Broadway dancing, popular Disney songs and stage magic into spectacular mix.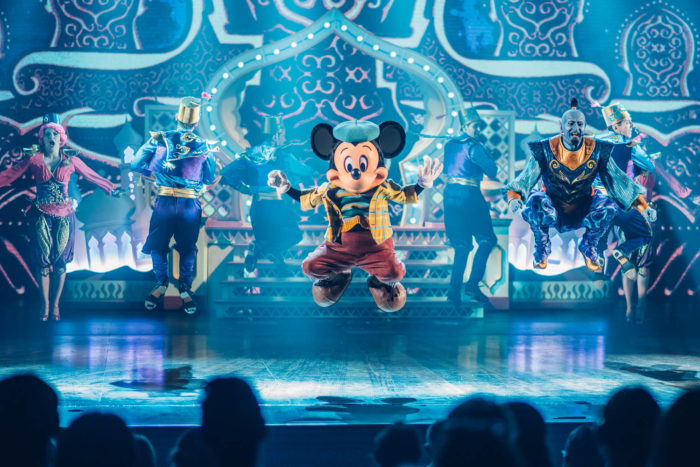 Also playing during the whole show is a live orchestral band who, while playing live themselves, are playing against a backing track. With so many talented people singing and performing on other stages (like Rhythm of the Pride Lands and Mickey and the Magician), this again feels disappointing as well. It isn't a concert, but more of a dance and stunt show that takes the barebones theatre created for Marvel, leaving all the splendour for the Animagique theater that lies in… Worlds of Pixar. Yes. The Pixar show does not play in Pixar land.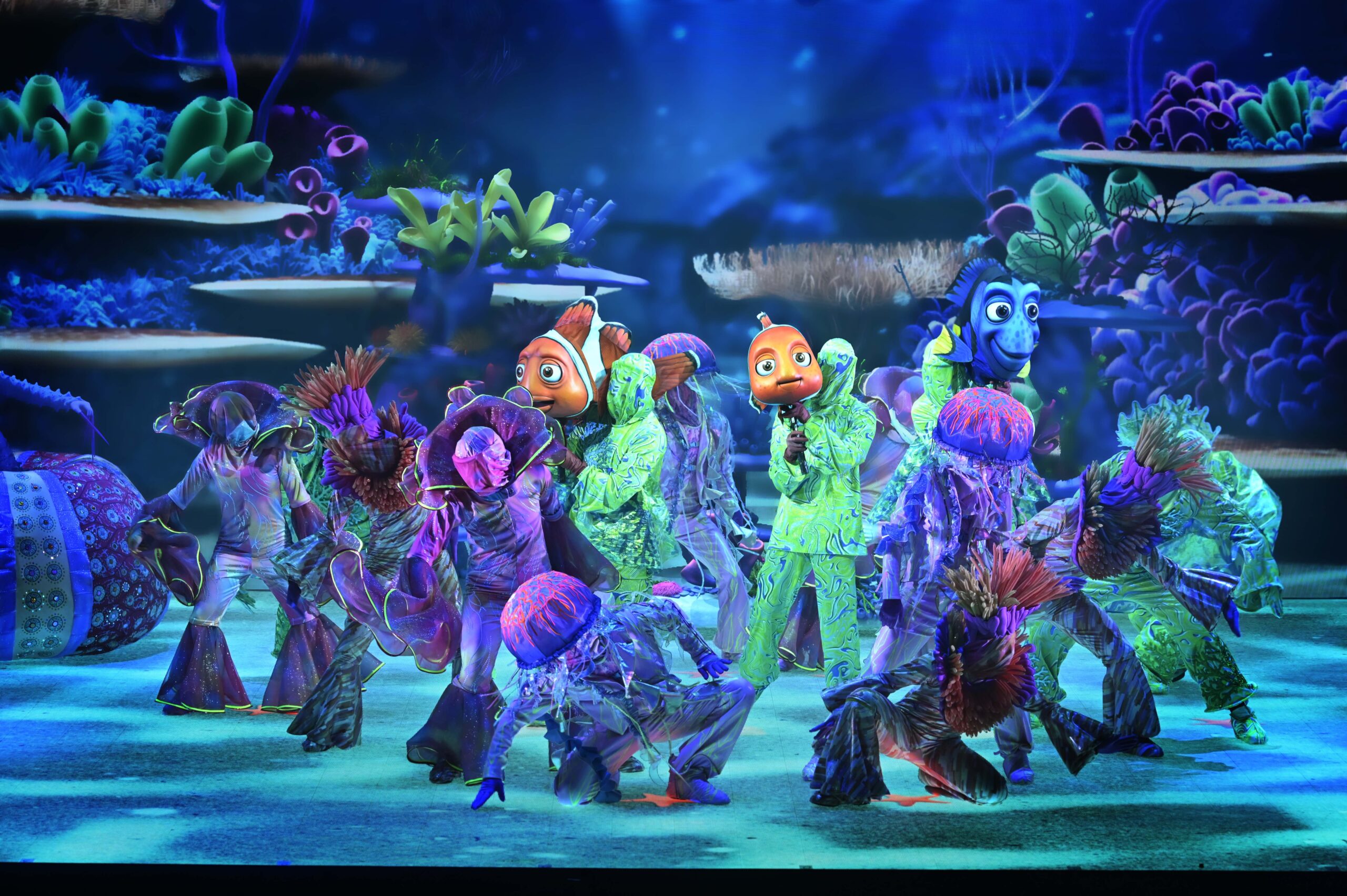 The choice of music is interesting as well. While it's great to see practical Finding Nemo puppets which look like they come from Animal Kingdom's Finding Nemo: The Big Blue… and Beyond!, you can't say that its atmospheric music has the right energy for this. Not when there are music with rousing scores like The Incredibles, Ratatouille or Soul.
At the end of the day it's still a mascot show. Not saying it's easy to perform a complex choreography while interacting with a virtual stage, hitting your marks while sweating in impractical costumes. It might also be the previews, but I felt the actors to be lacking the physicality of their characters. Carl Fredericksen does not have a spring in his step and movement. He's an old geezer. So it's weird to see him portrayed with the energy of a man in his prime. I have a lot of respect for these performers for doing a highly technical high-energy show. But I do feel if you portray a character, the physicality has to be there. We will see how this evolves in the future, as shows has been known to evolve over time.
What we also hope to see evolve is the theater itself. Looking at the difference between the concept art from D23 2022 you can see there is quite a difference in setting. From an ornate theatre like the Animagique to what is basically a digital blackbox created for a Marvel show.
Compare the concept art to this photo of the stage: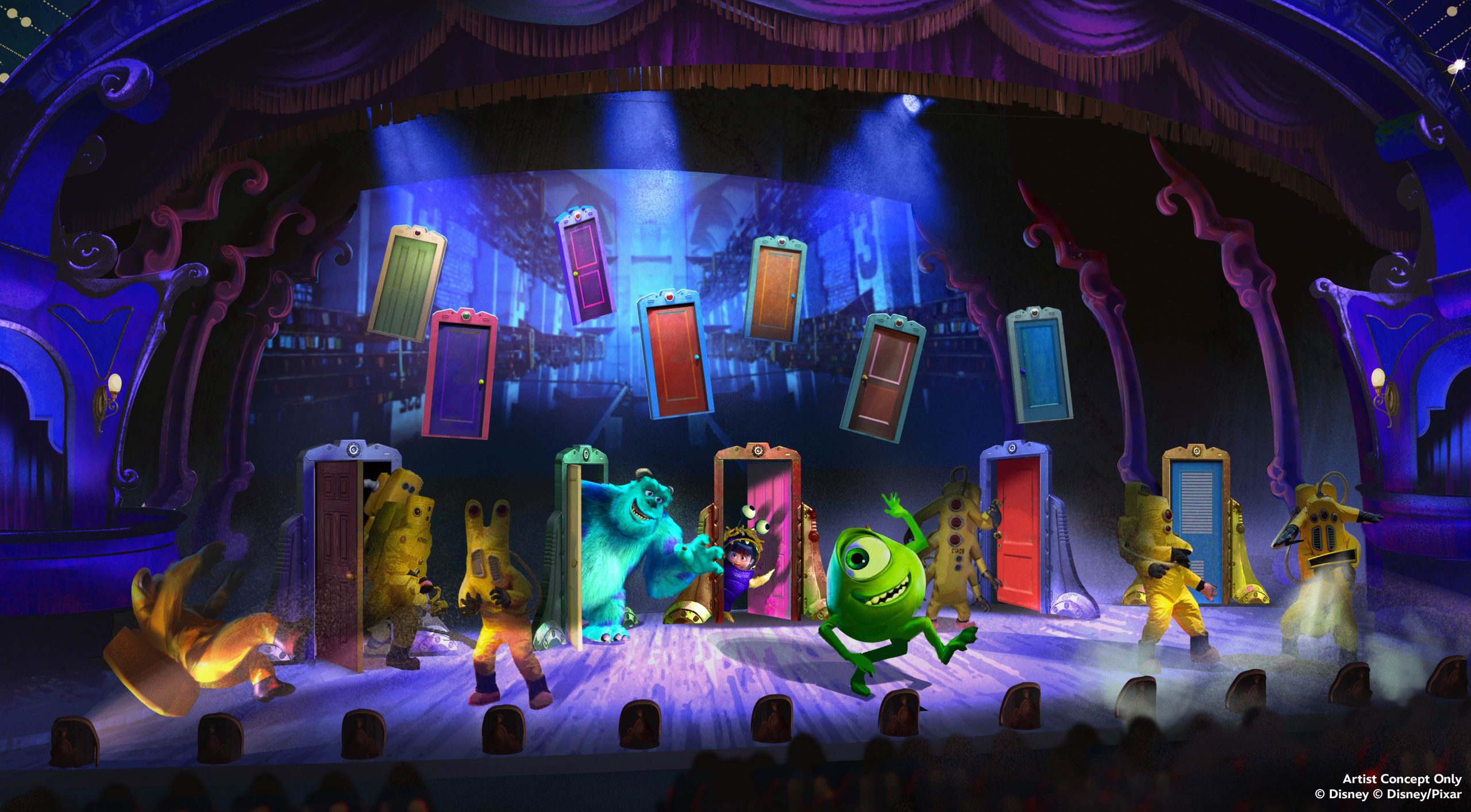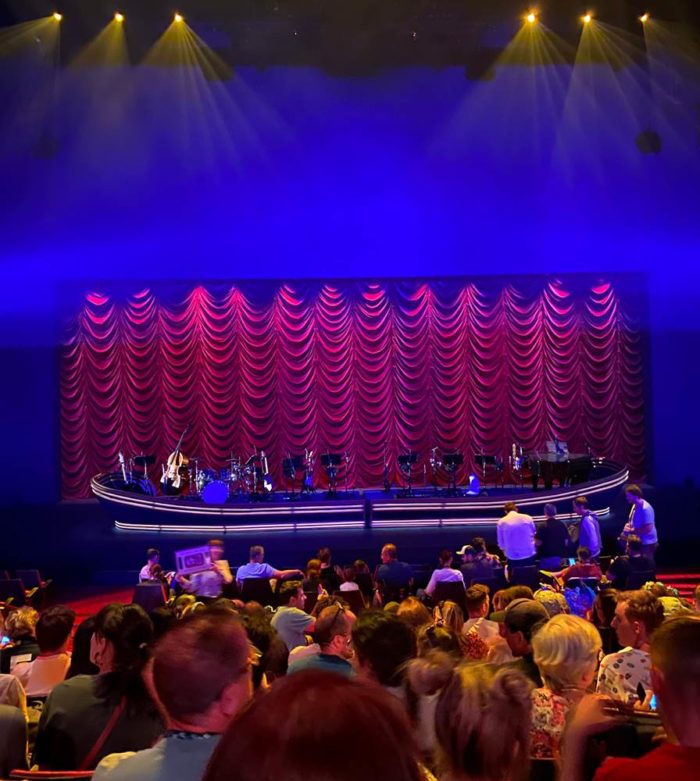 And there lies the big issue, and the reason I started this article about the new Annual Pass pricing. If you want to charge prices, you need to add value, and not rely on your entertainment team while the infrastructure ages with the day, and your main gate hasn't seen an actual new attraction since 2006. (New media or branding overlays does not an attraction make).
It's a worrying trend to see iconic things at Disneyland Paris disappear or change for the worse. These parks are not musea, but change for budget or easier maintenance in lieu of a worse experience is not the Disney Difference this company has preached for so long.
The moral of the new show states that everything is better when we all work together. But will it help the relation between management with angry Annual Passholders or Cast Members? Probably not.
Edit: a previous version of this article erroneously mentioned the 2012 buyout of Disneyland Paris. That has been corrected to 2017. The lead Character's name of the show is Charlie, not Bonnie. This too has been corrected.