Disney
Electrical Parade Takes to the Skies
Iconic nighttime parade gets recreated as a drone show in Disneyland Paris.
November 18, 2023
Disneyland Paris earlier teased a new drone show replacing the instant fan-favourite D-Light 30th anniversary show. Today they revealed a look behind the scenes with Dronisos, the technology provider for all drone shows for the resort, including the incredible Bastille Day show this summer.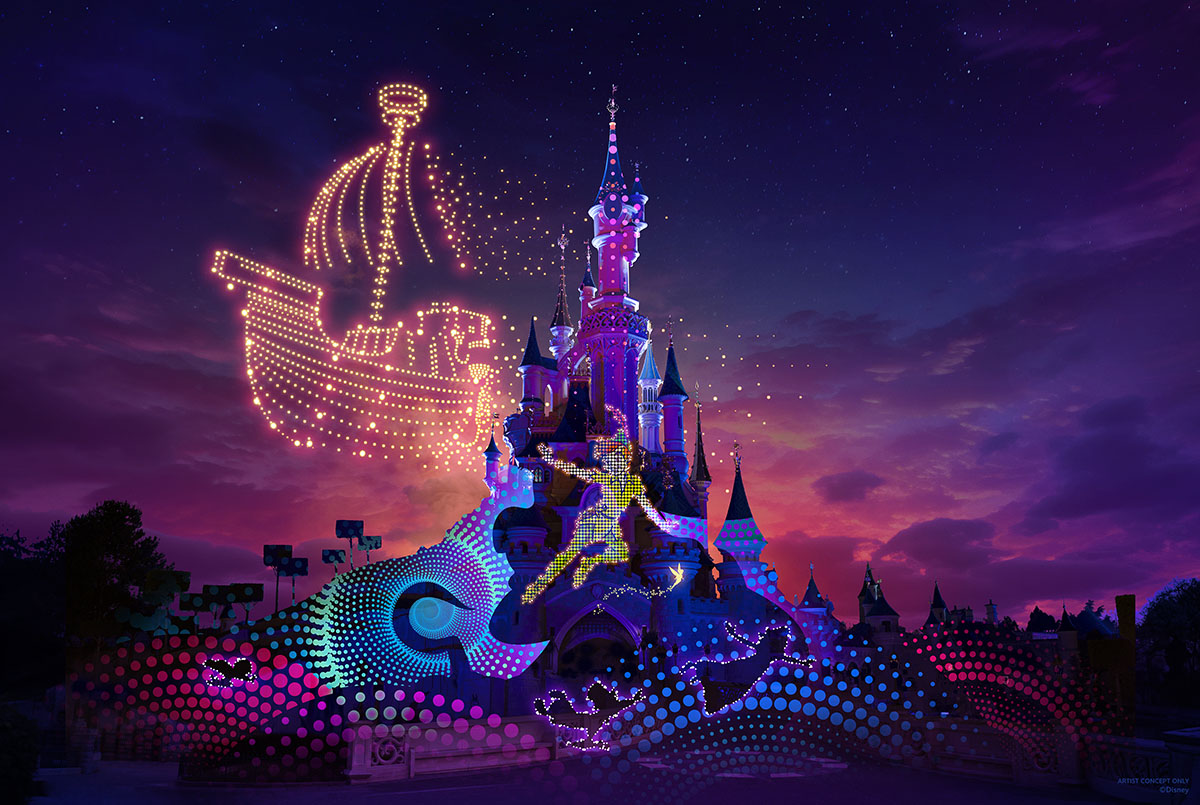 The Disney Electrical Sky Parade evokes the iconic nighttime parade with up to 500 drones in the sky. Also returning is the iconic Baroque Hoedown music in a remixed versions. Even more impressive is that they are adding pyro effects on drones for an additional sparkle. A sight never seen before in a Disney park.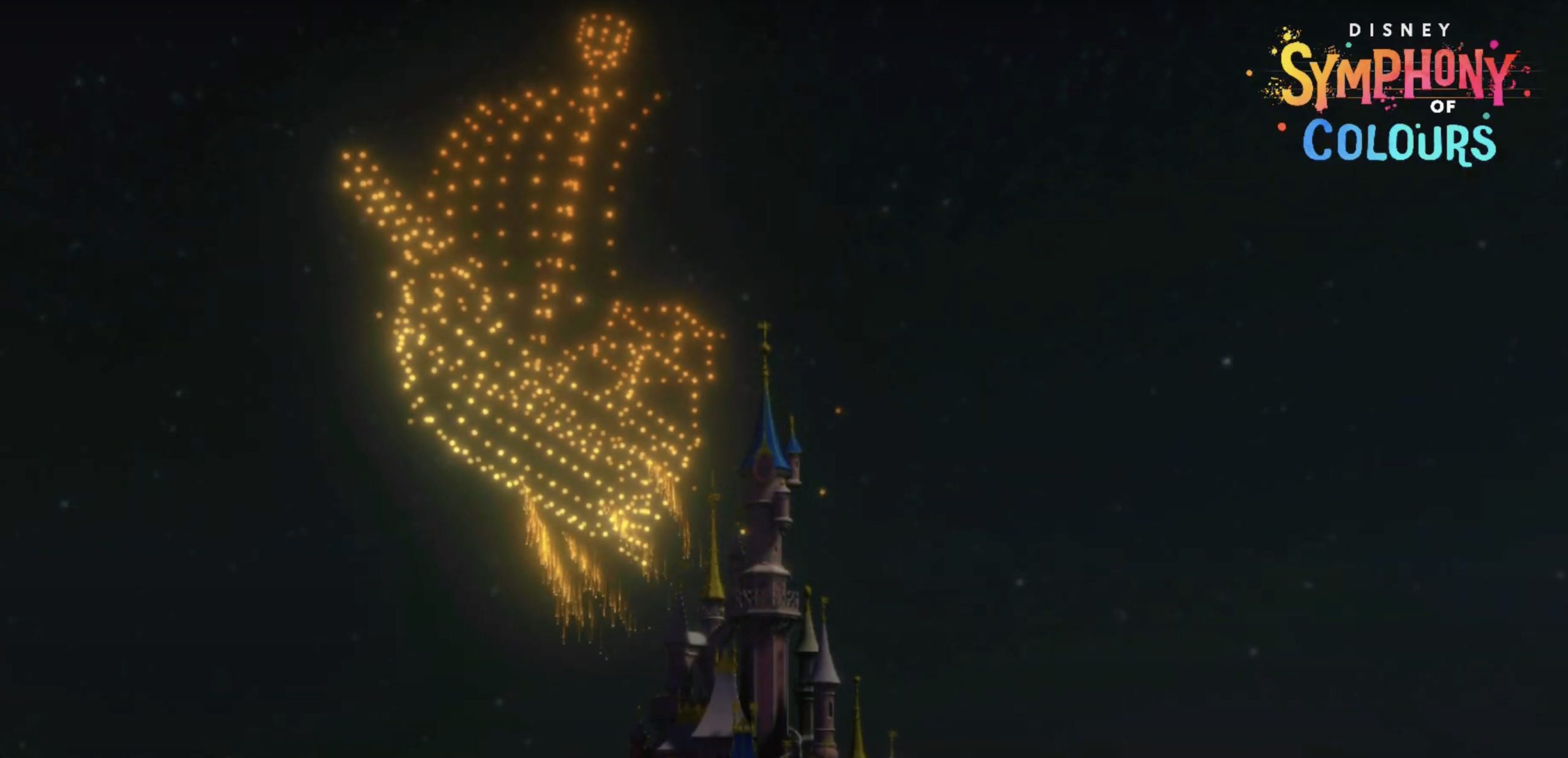 Part of the Disney Symphony of Colours season, it will premiere January 8 and run until September 30th.
Also new for the season will be a slew of Main Street, U.S.A. decorations (from February 10 until May 5) and a brand new daytime parade A Million Splashes of Colour (From February 10 until September 30th.)