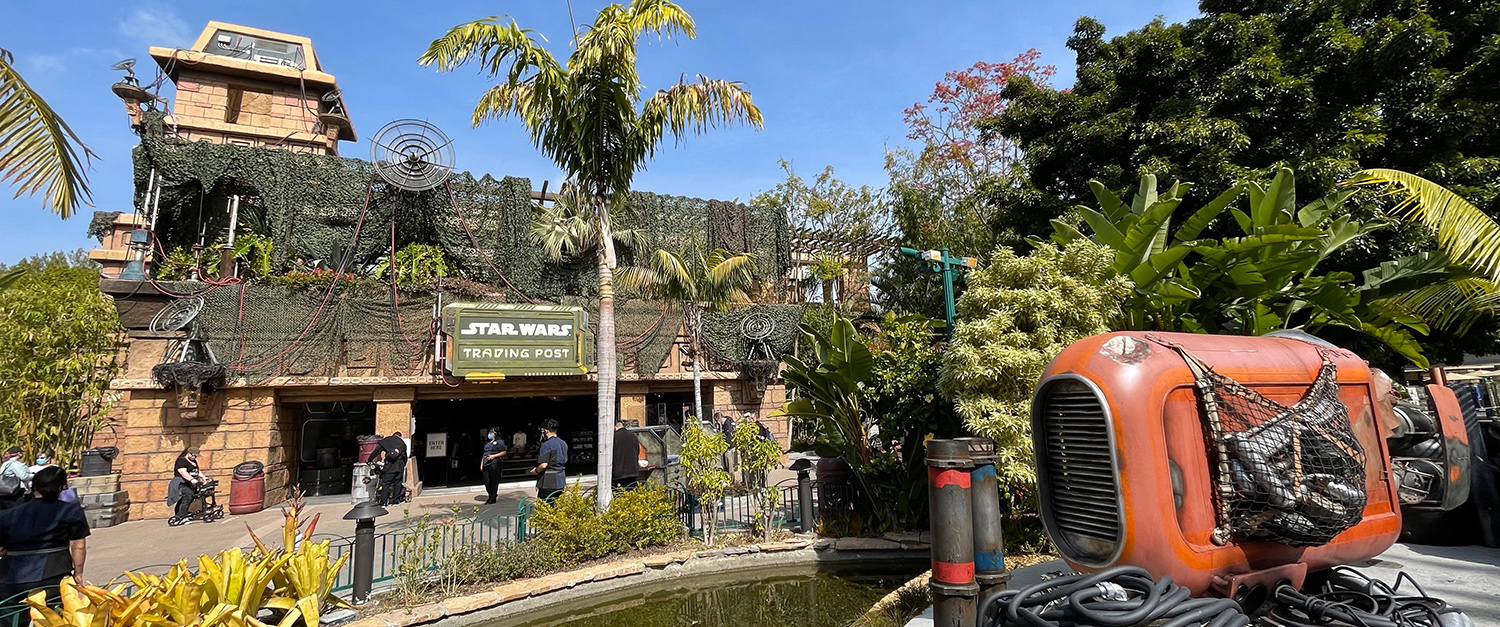 David Yeh
A Look Inside Disneyland's Star Wars Trading Post 2.0
February 17, 2021
Anaheim's Downtown Disney District debuts a new Star Wars Trading Post on Friday, February 19th. We took a look inside during a Legacy Passholder preview. Here's what it's like inside…

But first, a refresher (no, not the restroom kind)! The first version of the Star Wars Trading Post (Click Here to See that update) opened last September, a whopping six months after Galaxy's Edge West shut down due to the ongoing pandemic. With the opening of Star Wars Trading Post, fans were finally able to buy a sampling of items from Galaxy's Edge while the park remained closed. The only other casualty from this was the closure of WonderGround Gallery, which, Good News!, will also make a return this Friday.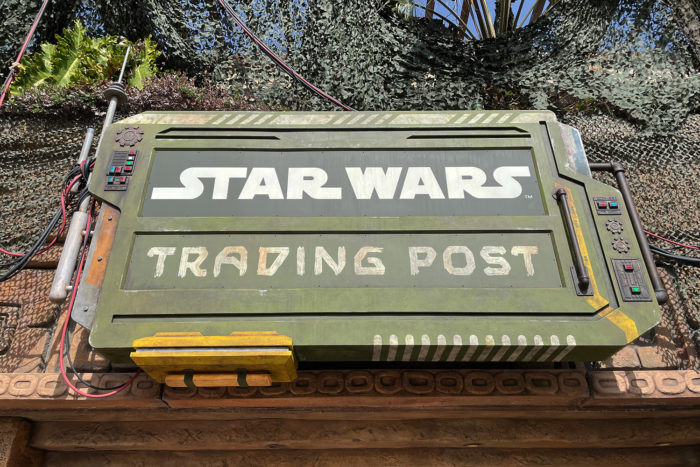 But due to a number of reasons, be it too small of a location or perhaps the demand for the return of WonderGround Gallery was too great, the Disneyland Imagineers targeted the old Rainforest Cafe building as a new outpost. With a lot more space, they could serve more guests while providing more merchandise.

Resembling a base similar to the Massassi Temple on Yavin IV, the new store makes use of what was the shop for Rainforest Cafe. The exterior has been 'plussed' with an assortment of radar dishes and camo-netting to disguise what came before. Along the ground, a variety of Star Wars-style barrels or storage containers can be seen filling every corner.

Inside, the old bar area and dining, as well as the stairway have been blocked off. The upper floor is also off-limits. While the decor is most certainly Star Wars, there's nothing extra that breathes life into the space, be it remote or living. The music of John Williams can be heard very softly overhead and only if you're really looking for it.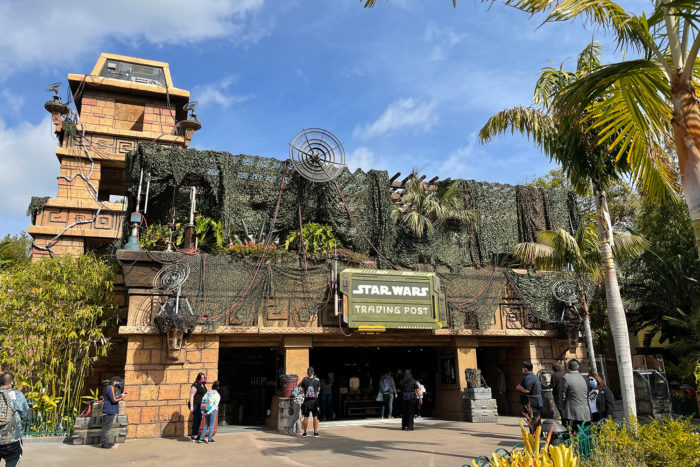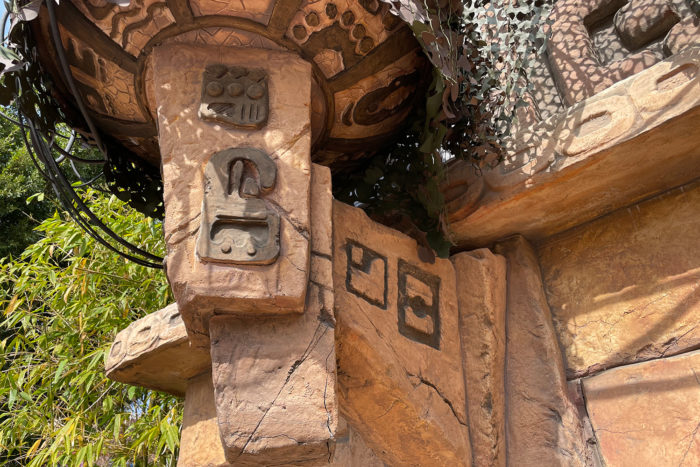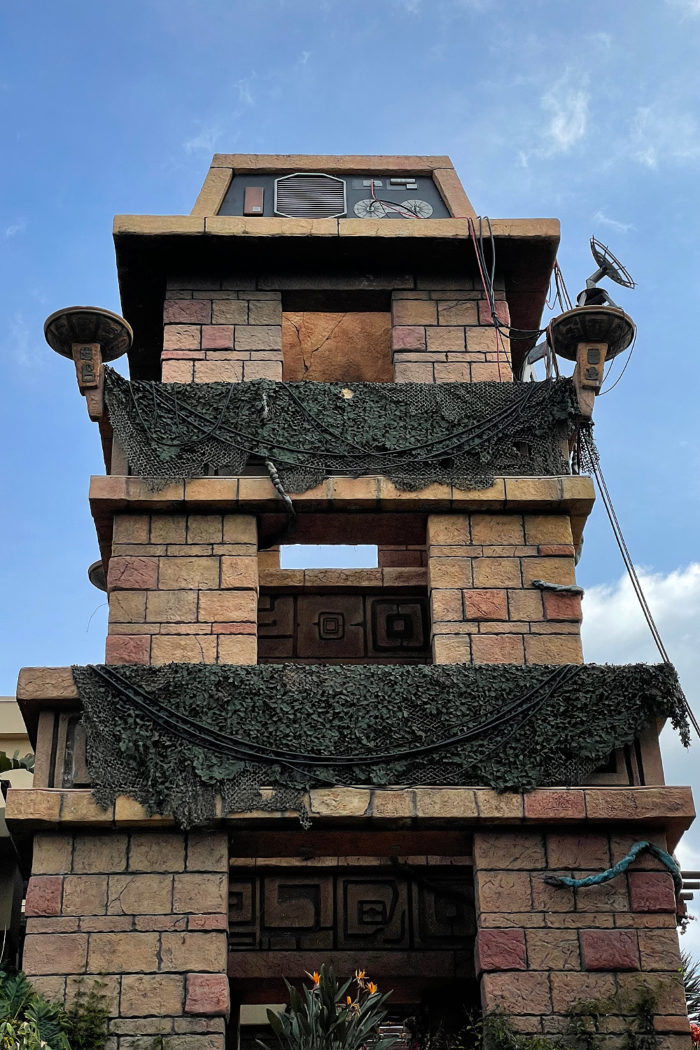 The shop, much like the one before it offers a sampling of items from all corners of Galaxy's Edge. From the Resistance Supply to First Order Cargo and everything in between. What you won't find here are the Droid Supply build-a-droids, nor will you be able to build your own lightsaber. Legacy Lightsabers are plentiful though, and you can find a lot of the merchandise previously only available at the limited time Shopping Reservation location, such as Ahsoka Tano Legacy Lightsabers 2.0, Darth Tyranus Lightsaber, Dianoga Creature, and the Droid Depot Droid 5-pack.

New to the store is the silver Spira gift card, with a $100 minimum to load, but it now costs $4.99 plus tax to purchase. There's also new apparel featuring Grogu, as well as the Paddy Frog Sipper seen at Walt Disney World.

And now, more photos than you need: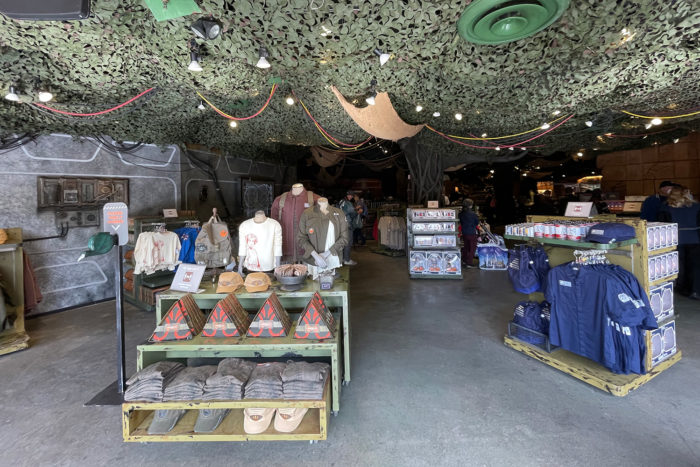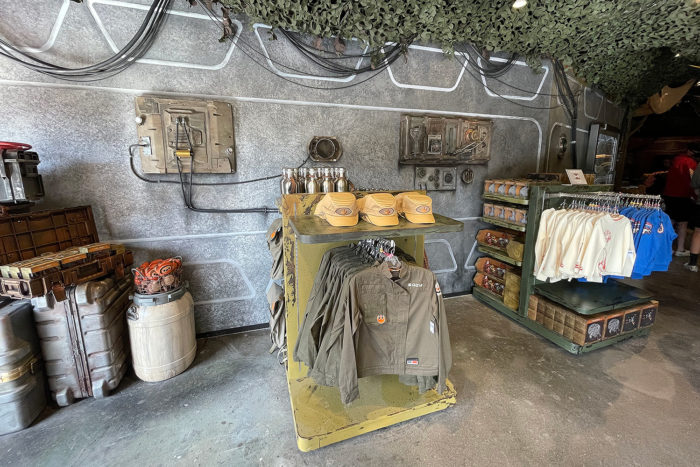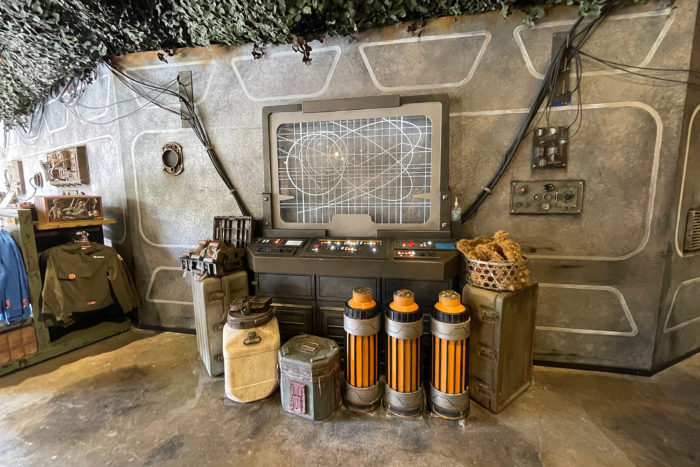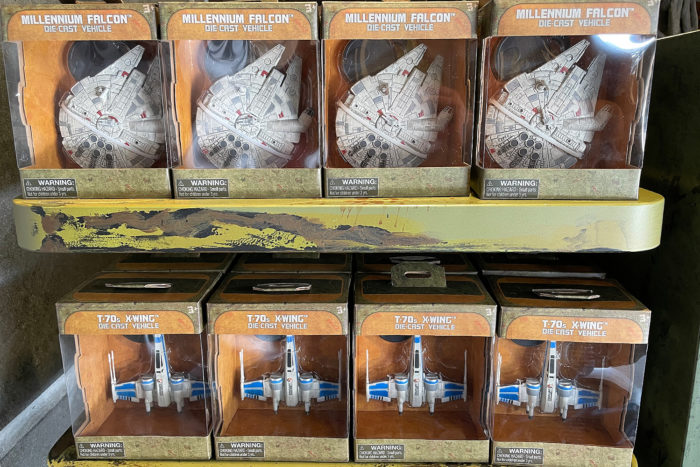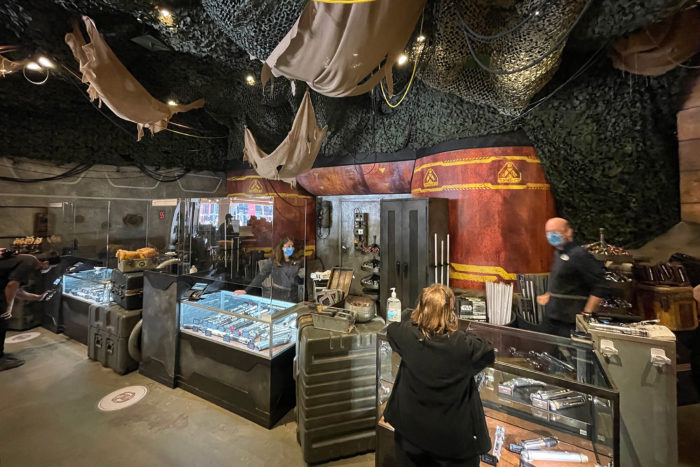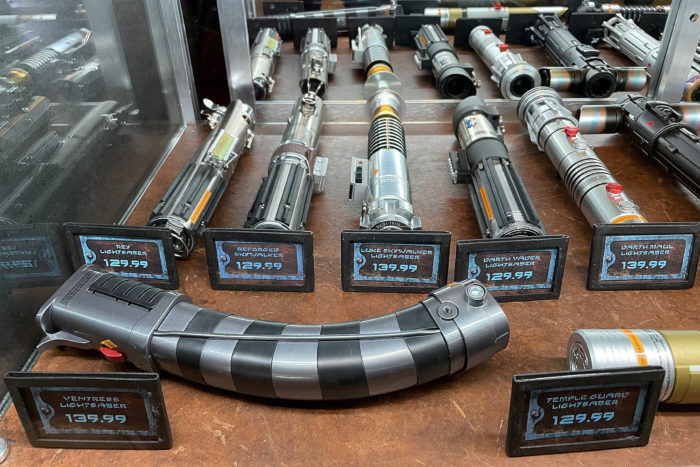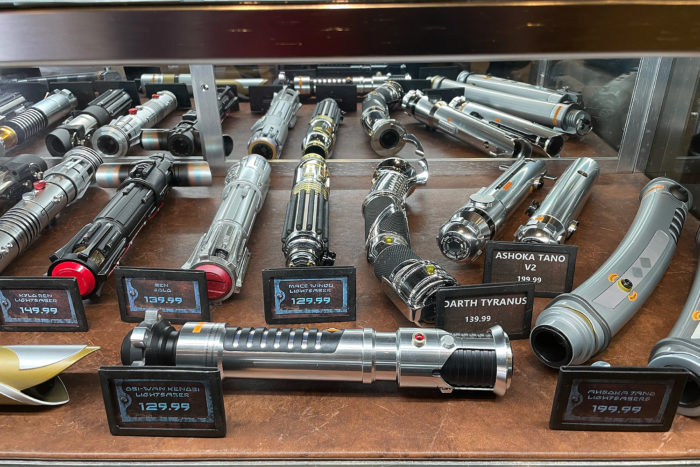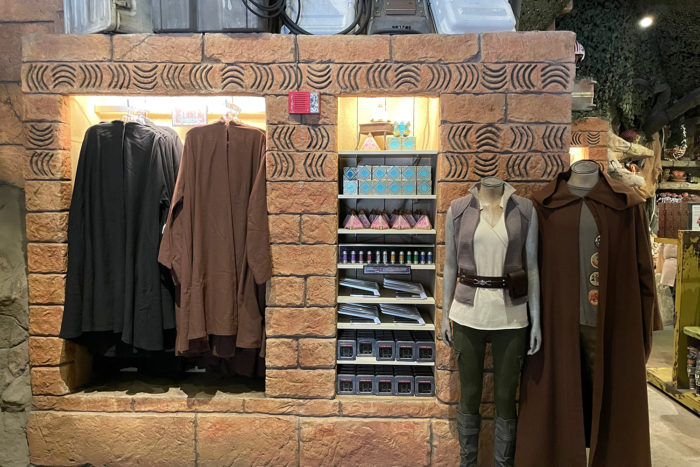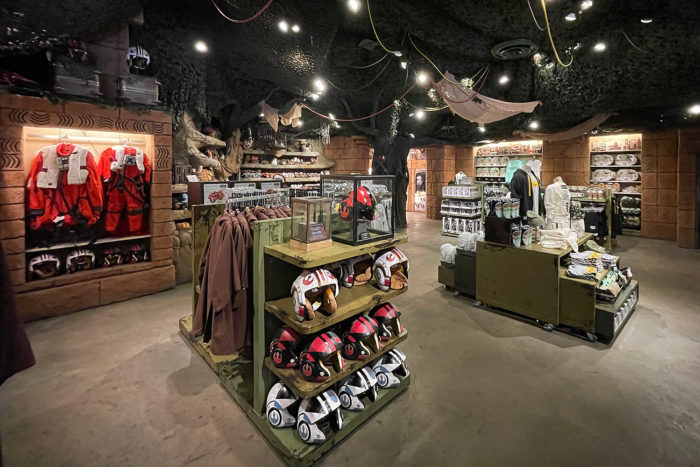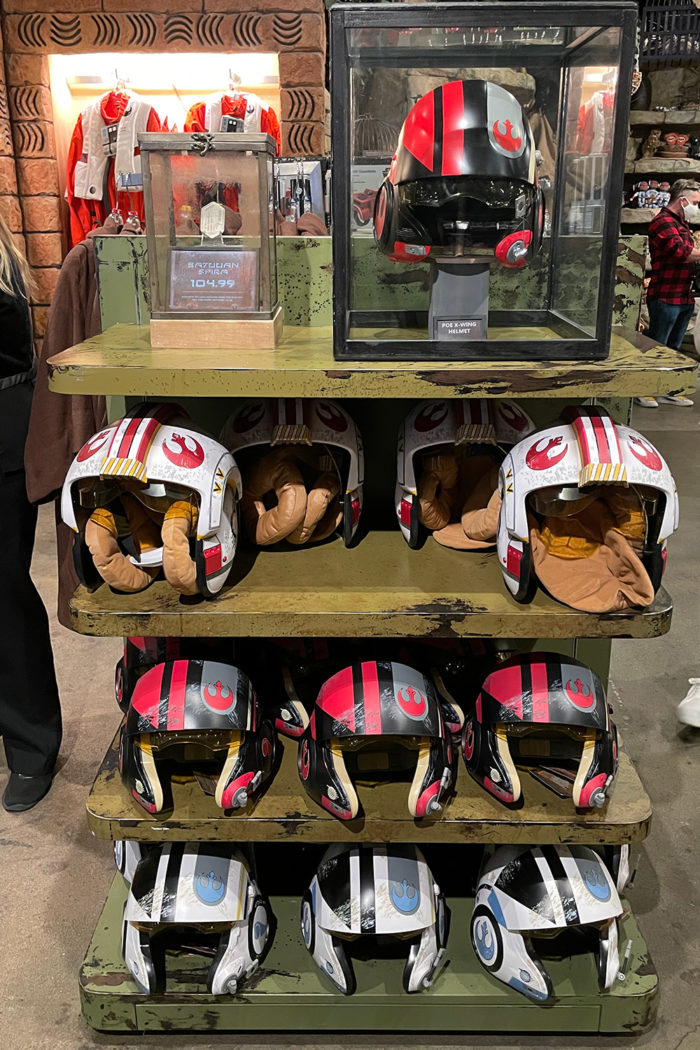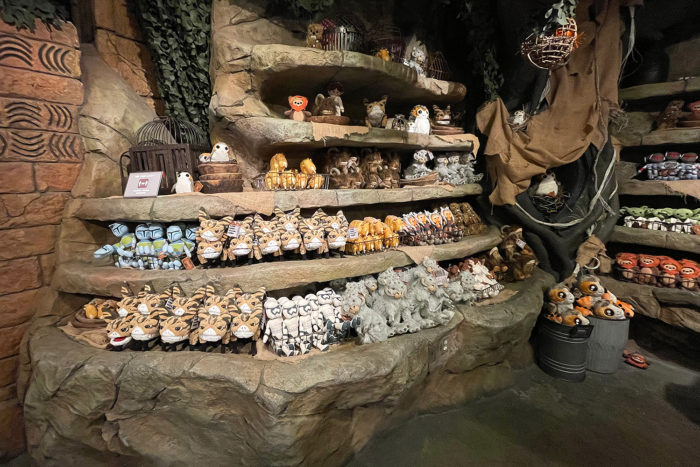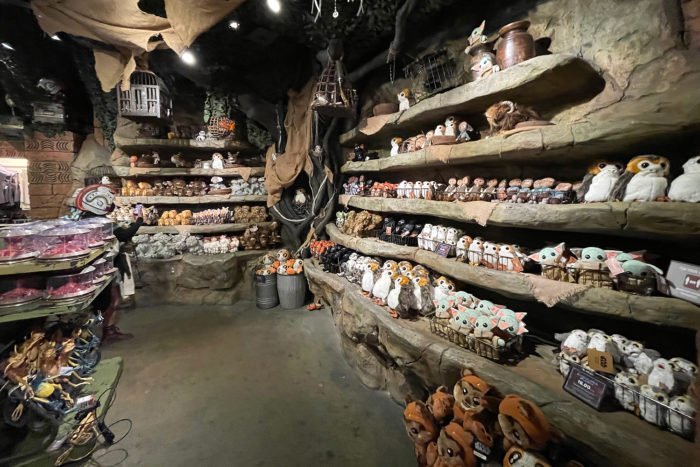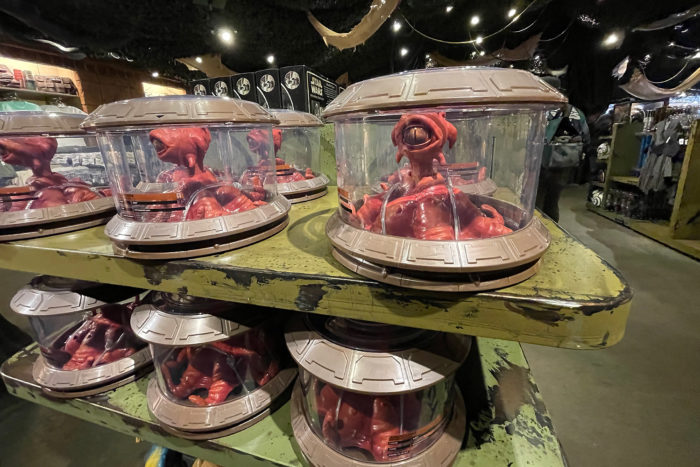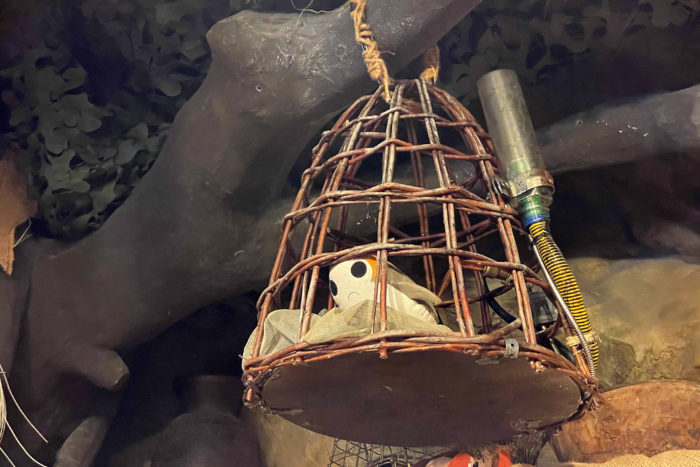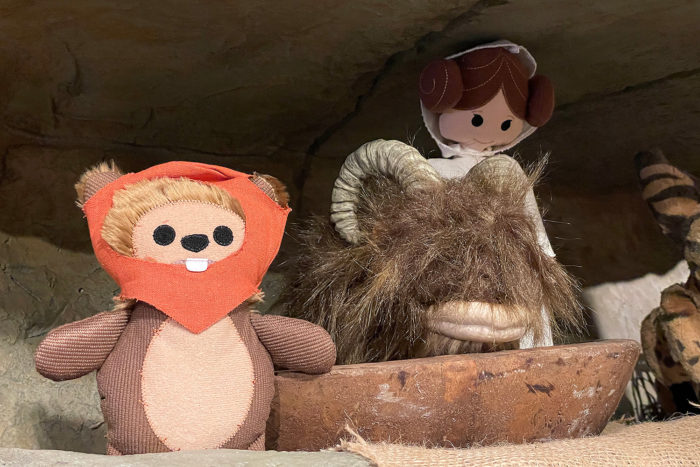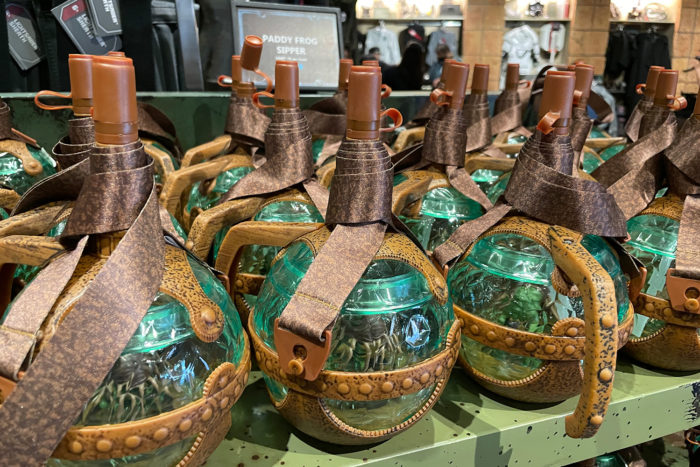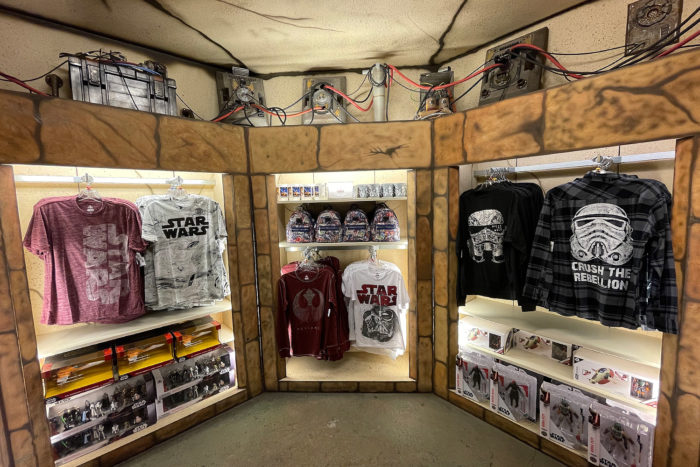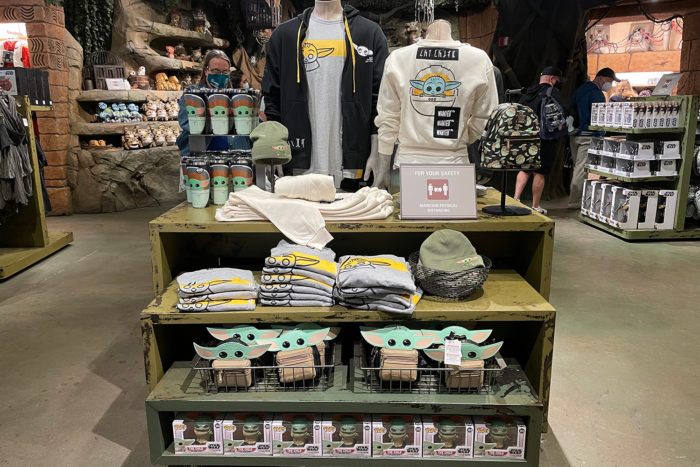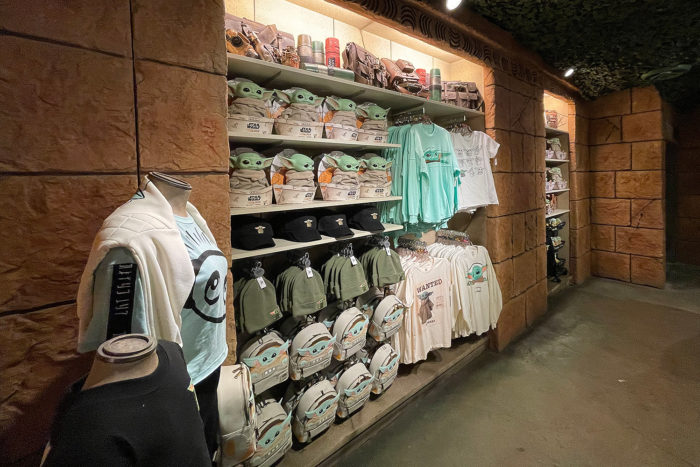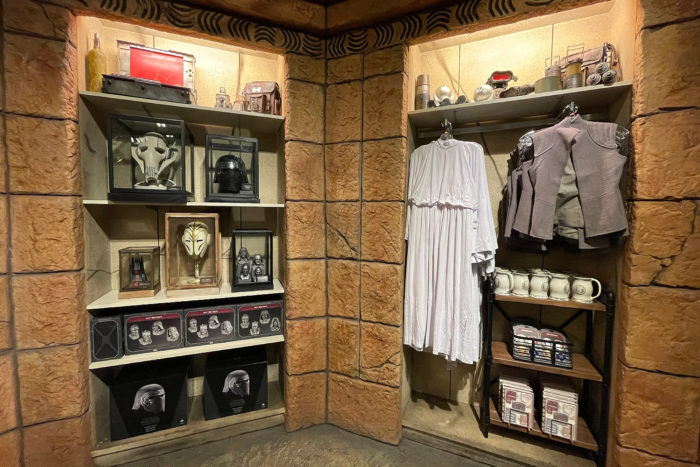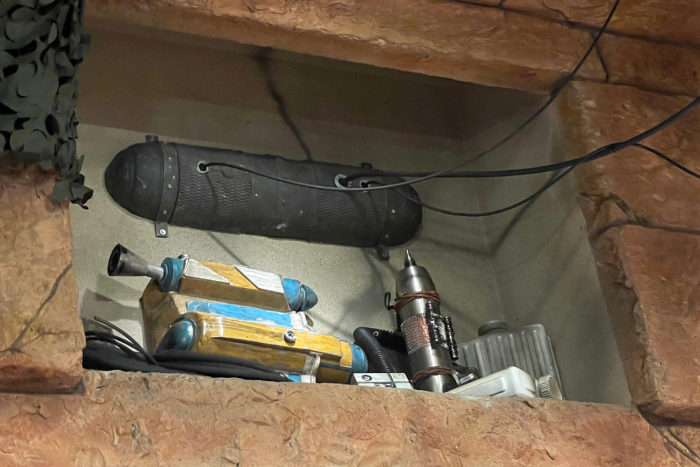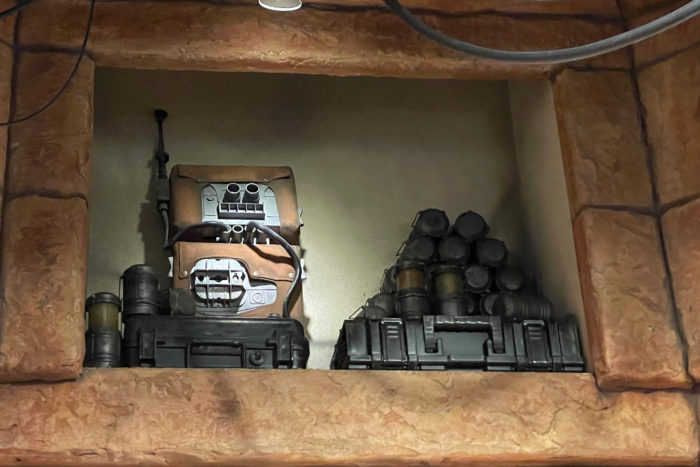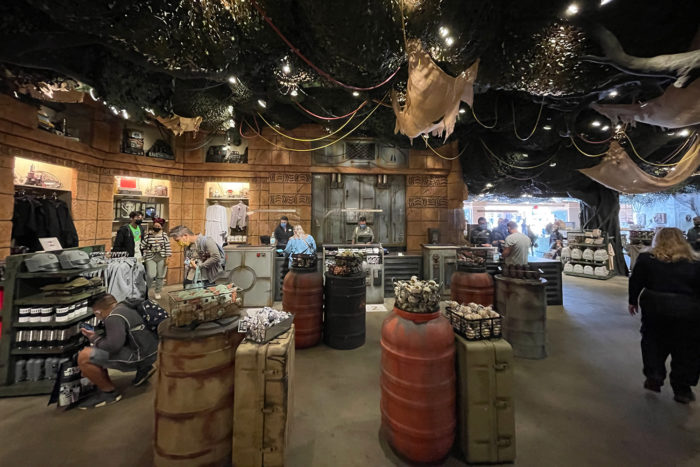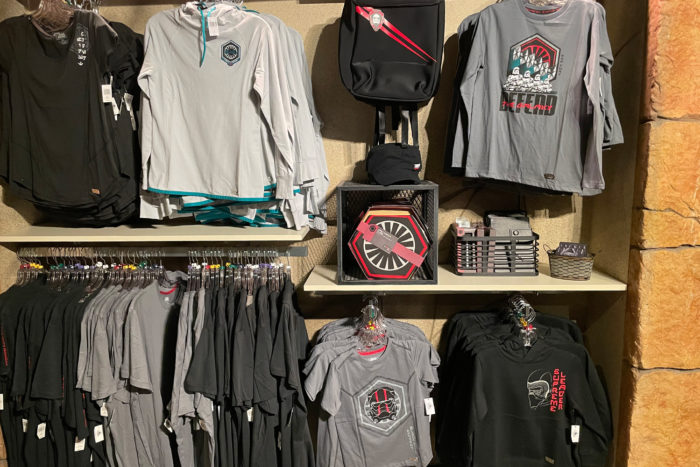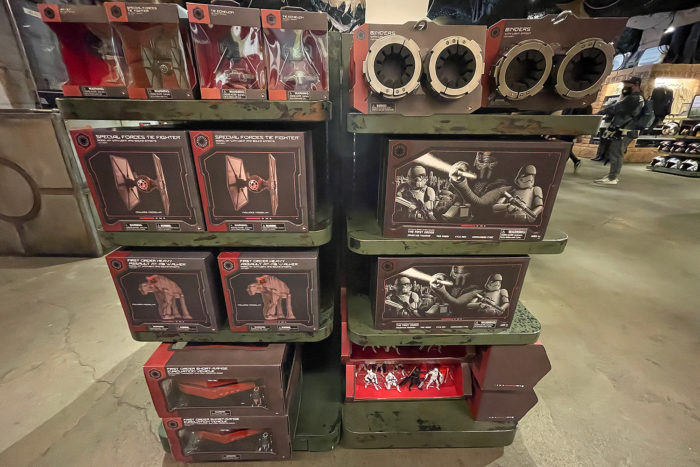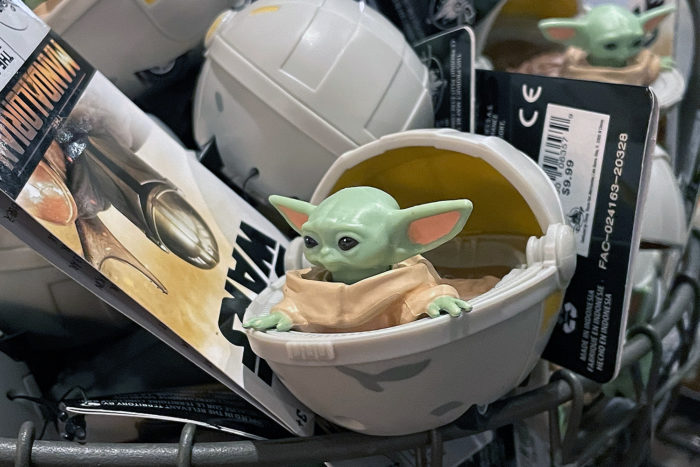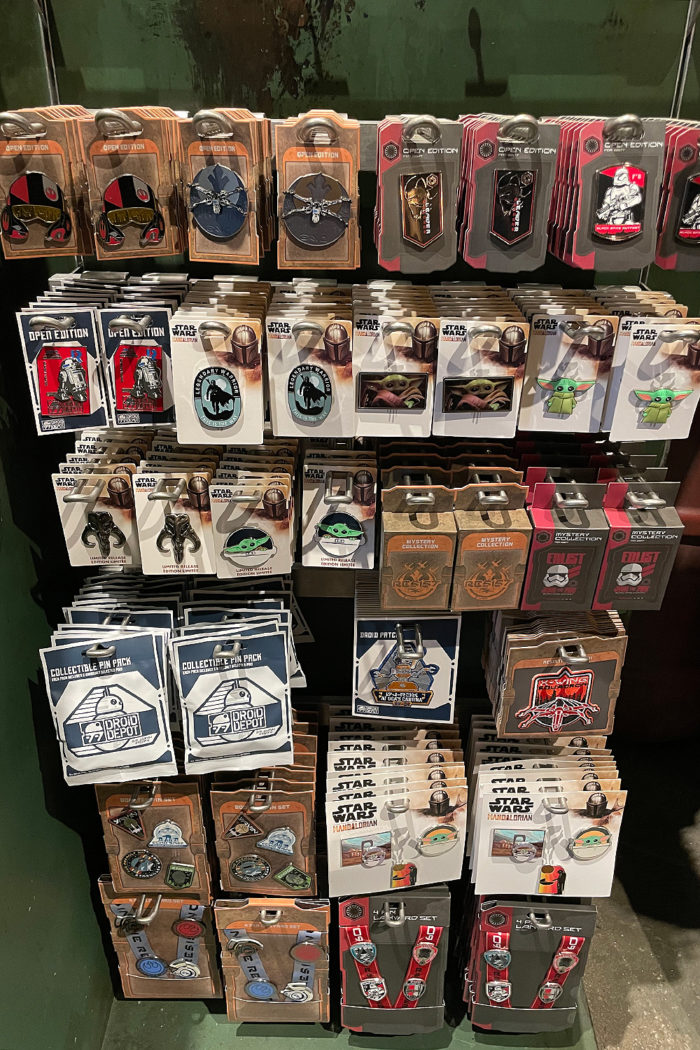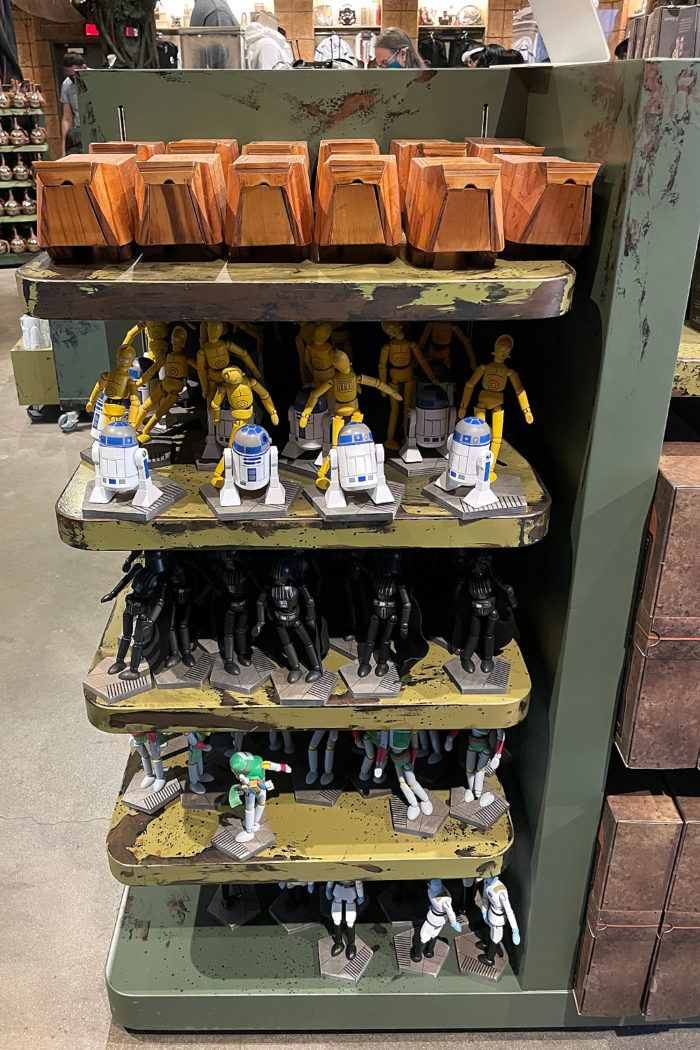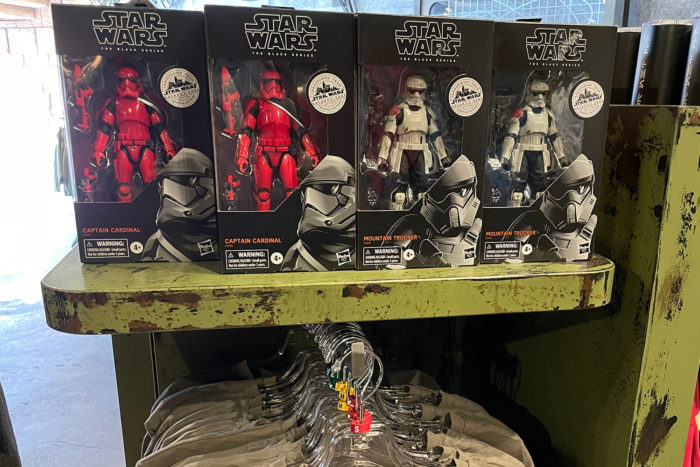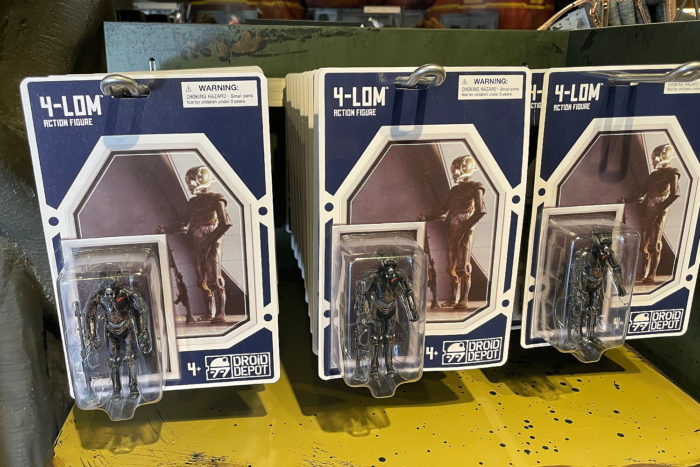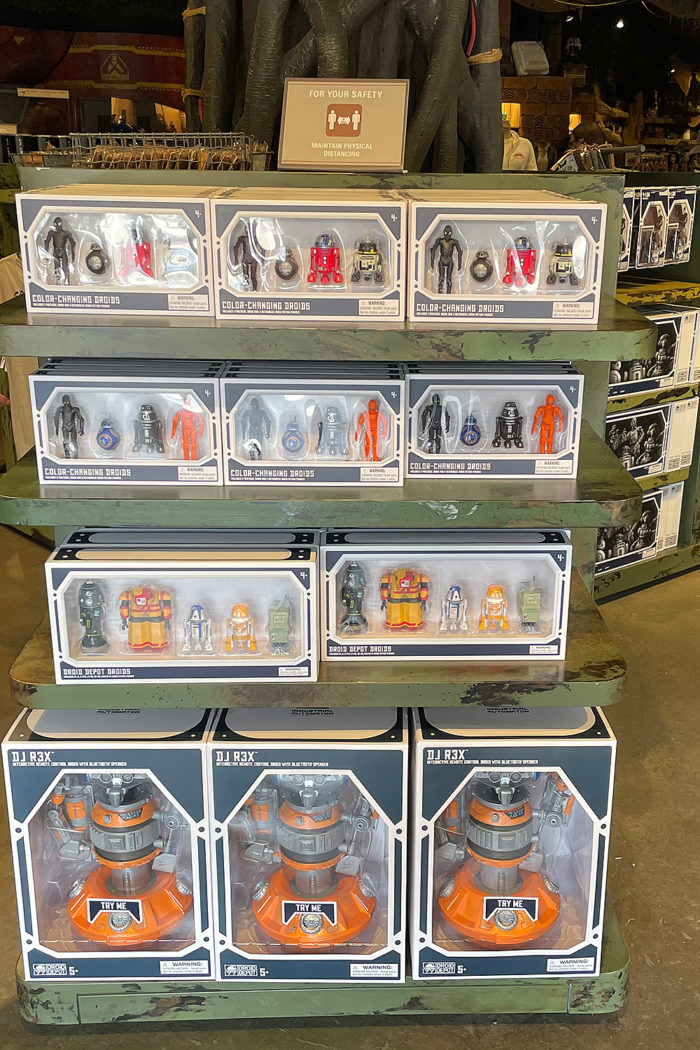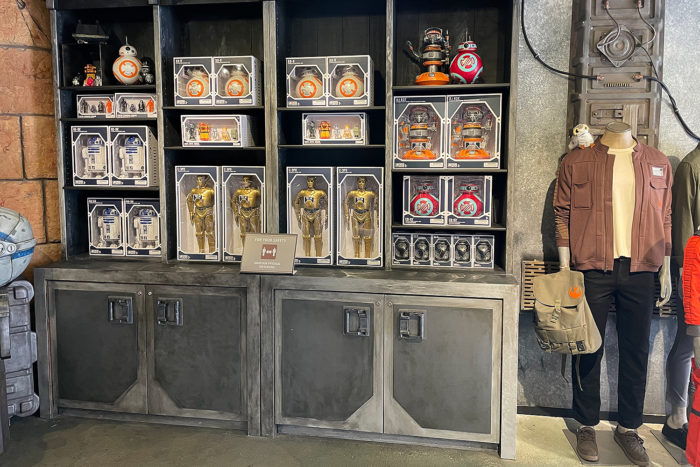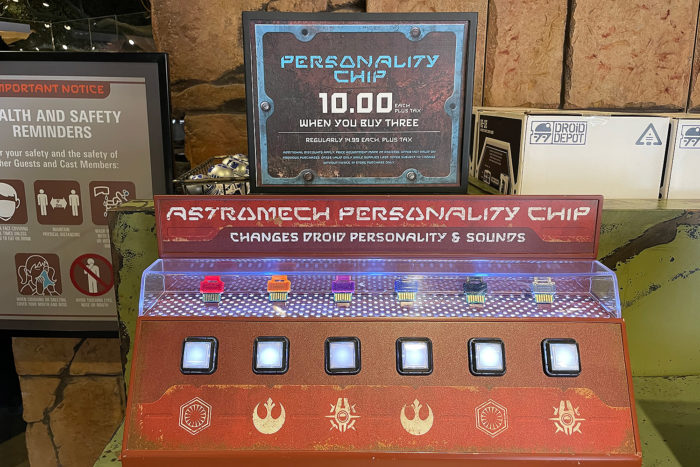 Well there you have it… this obviously isn't showing every thing they're selling, but it should give you a pretty good idea.

Things to keep in mind:

-This isn't a comprehensive shop for all things Star Wars, but it's close. There's still quite a few things that aren't offered, such as specific creatures from the Creature Stall, or other neat things from Don-Ondar's. You also won't find miscellaneous Hasbro action figures and toys, while some of them that were exclusive to Galaxy's Edge can be found here.

-World of Disney, Elias & Company, and Disneyland Backlot Premiere Shop are still good locations to visit for other Star Wars related merchandise including apparel (Spirit Jerseys), masks, ornaments and toys.

-Outdoor cash register locations were spotted but not in use during the Legacy Passholder preview period. They might come into play during busier days.

-Legacy Passholders' 30% off discount does apply Monday through Thursday this month only. Discount does not apply to Legacy Lightsaber hilts.

-Parking at Downtown Disney District is $10 regardless of how much you spend. If you haven't visited Downtown Disney in a while, you'll find the entrance on the left side of Paradise Pier Hotel.


We hope you enjoyed this look inside the Star Wars Trading Post at Downtown Disney District. Don't forget to share and follow us on Twitter and Instagram .