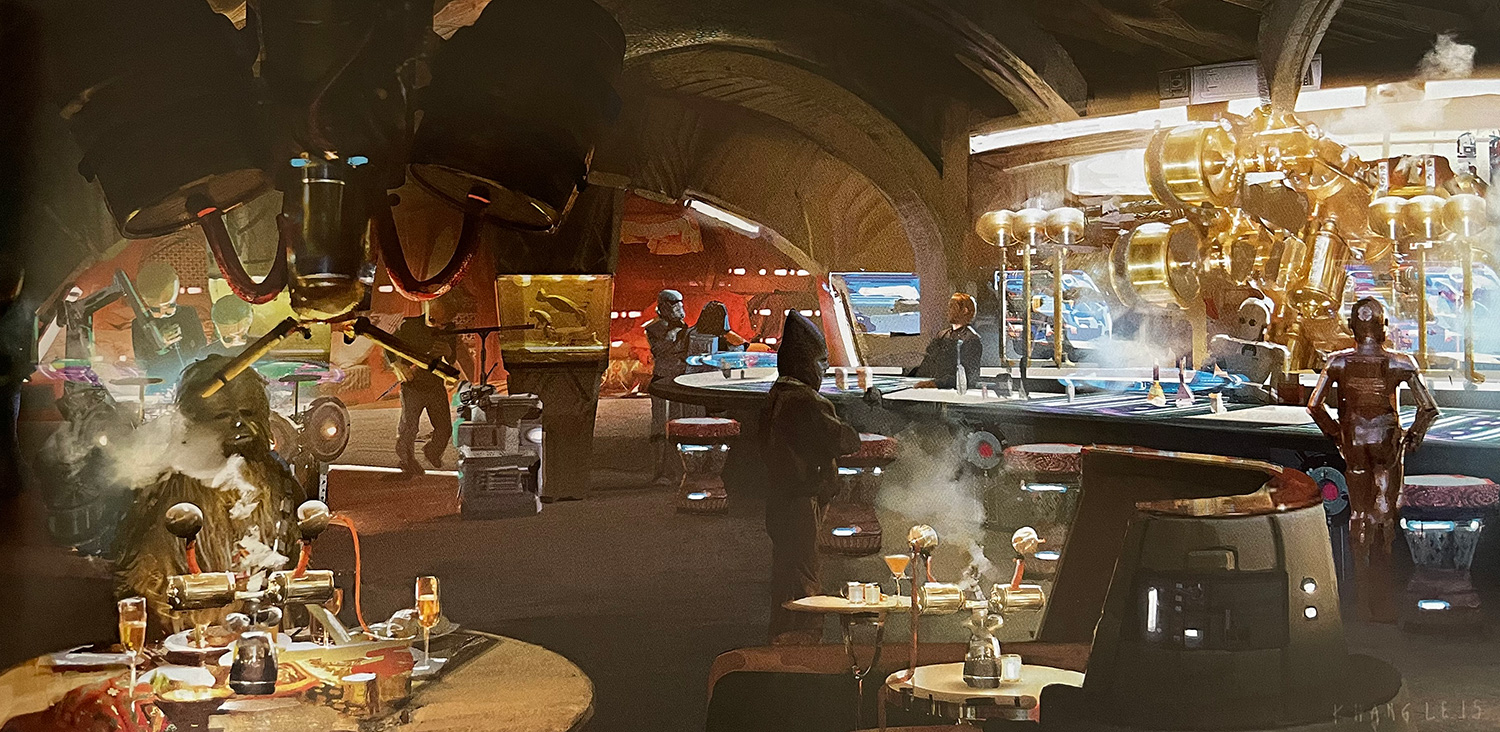 Khang Le
An Early Peek at The Art of Star Wars: Galaxy's Edge
April 20, 2021
Star Wars: Galaxy's Edge remains one of the most anticipated lands in Disney Parks history and the interest surrounding the space is still at an all time high. With a massive announcement at D23 Expo, exciting promises and reveals, new stories, the first ever Star Wars-themed land at Disneyland and Disney's Hollywood Studios didn't just interest Disney Park fans, but legions of Star Wars fans as well. For years it was only the concept art that we clung to. It was the concept paintings that excited us. It was the stunning paintings by the artists from Lucasfilm and Walt Disney Imagineering that took us to that galaxy a far, far away. But now that the land is a reality, where can we revisit the wonderful works of art? Finally, thanks to ABRAMS Books' release of The Art of Star Wars: Galaxy's Edge, writer Amy Ratcliffe guides us through an exclusive, behind-the-scenes journey through the art and design of the new lands, and a whole lot more.

The new coffee table book is filled to the brim with hundreds of full-color concept artworks, sketches, blueprints, photographs, as well quotes from many of the minds who dreamed up the land of Batuu. It's not every day we get this much access behind the scenes of Walt Disney Imagineering, but because it's Star Wars, where almost everything is usually shared eventually, this book released on April 27 will be sure to delight fans of all thing Disney Parks and all things Star Wars. It's the best of both worlds, but allow us to give you a bit of a tease, in case you were still on the fence…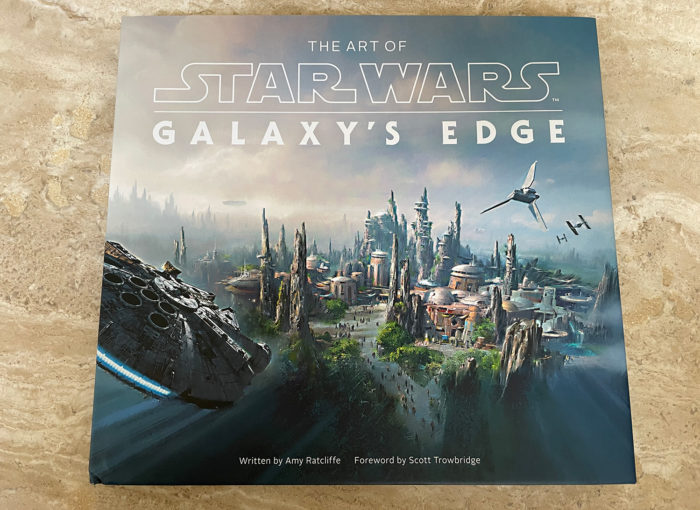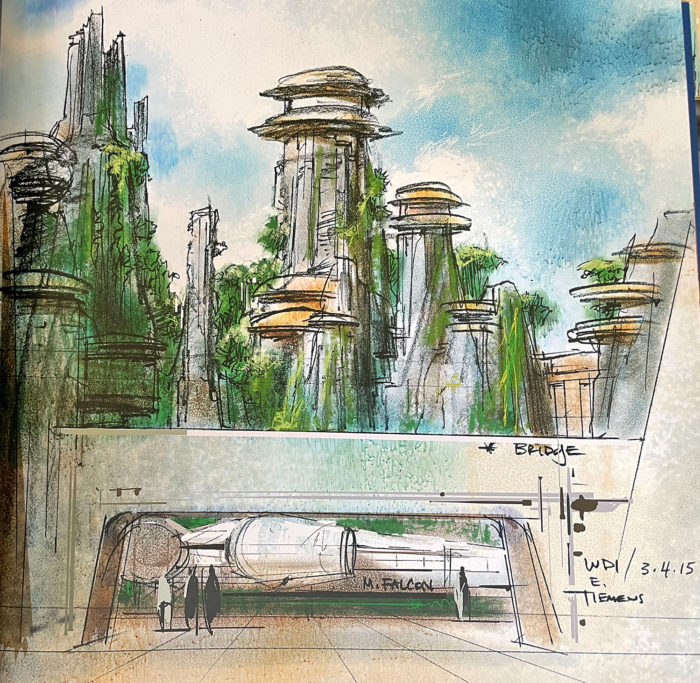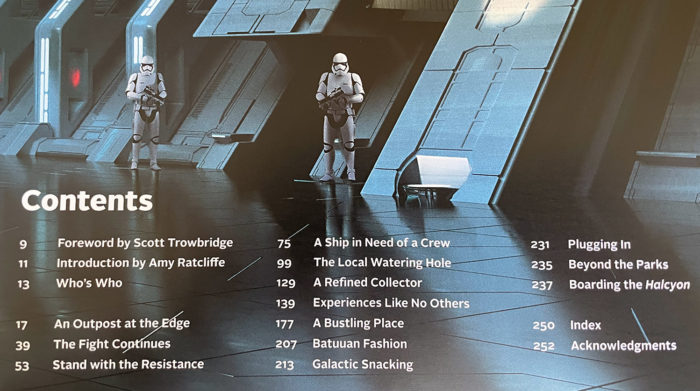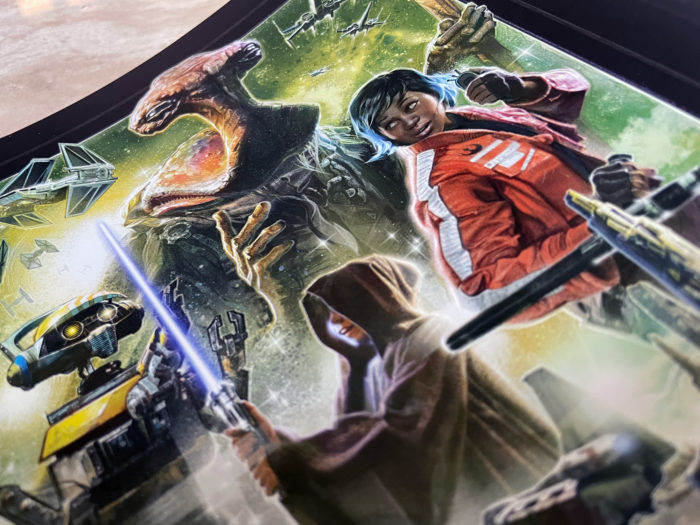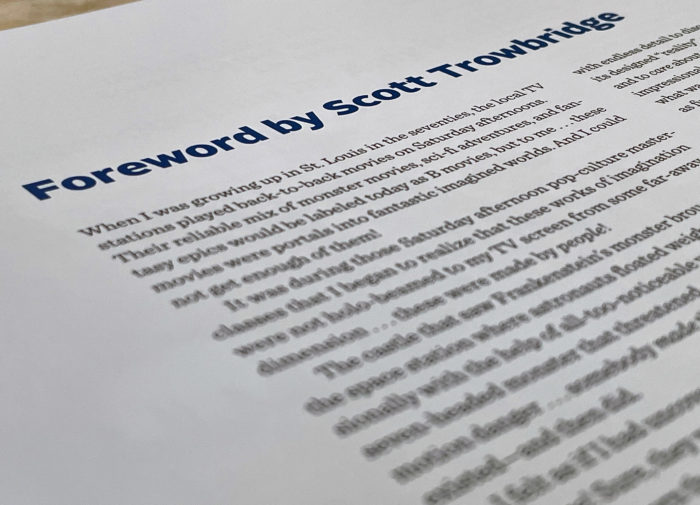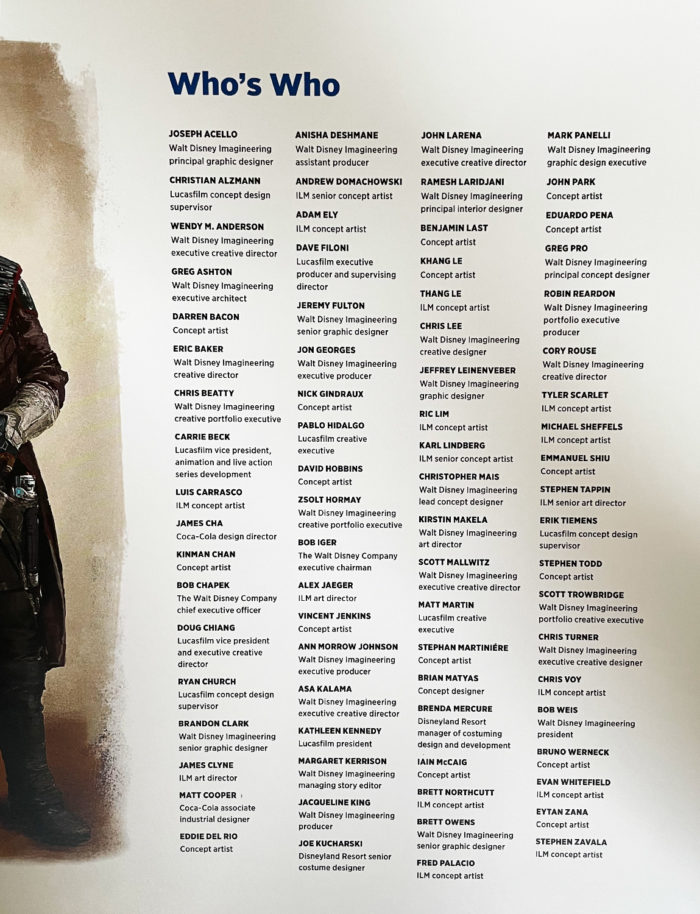 Here, we get to see one of the very first overviews of the entire land. This became a guide for all that followed.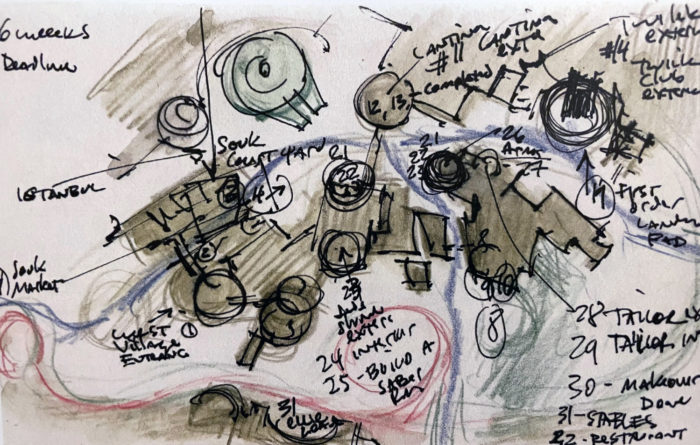 Delos was the nickname for the Star Wars Land project, an island in Greece. This entrance for Disneyland would have been wild…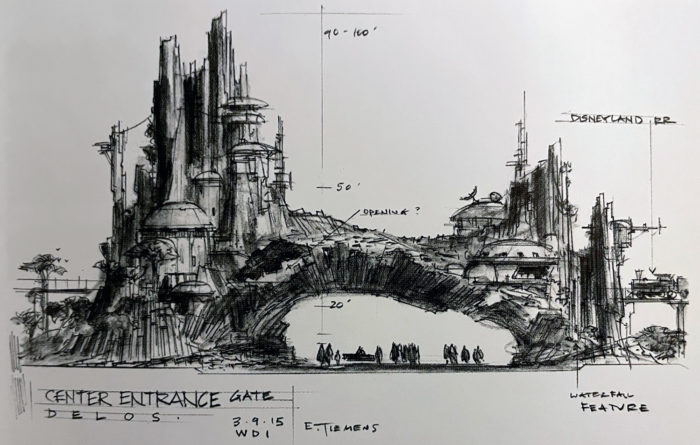 The 256-page book is filled with dazzling artwork of what could have been.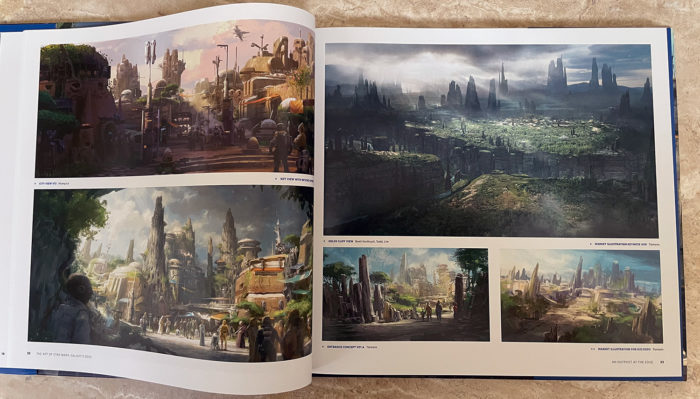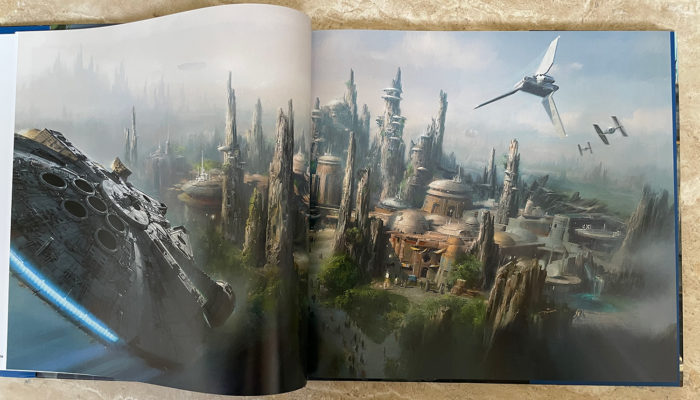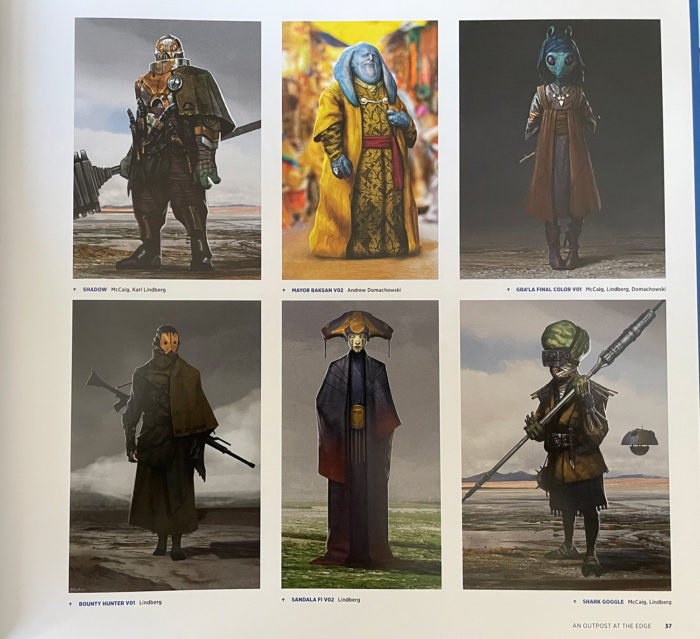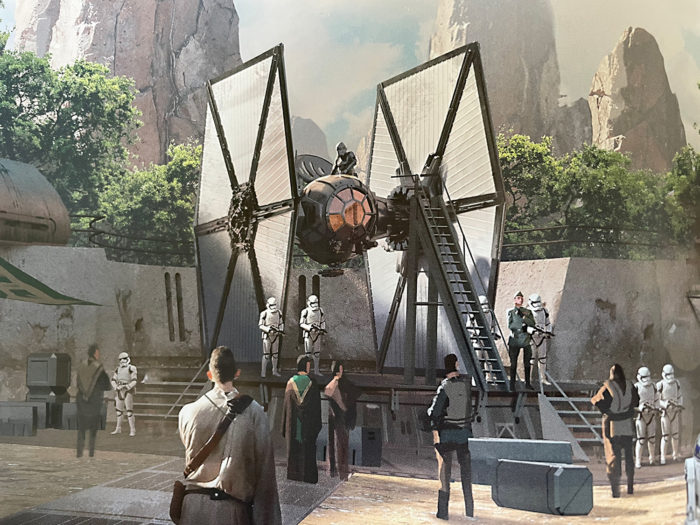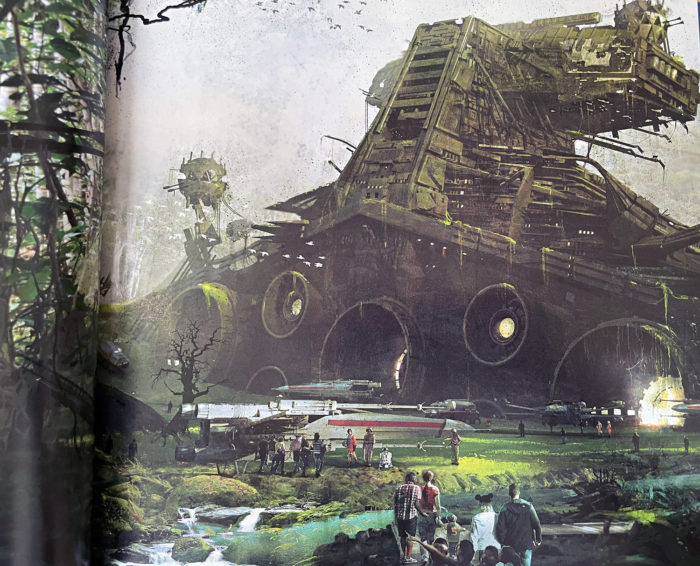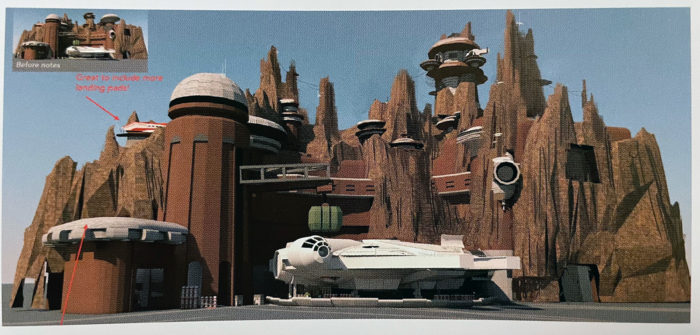 A surprising addition are some concepts that never came to be. Here's some art for a potential Speeder Bike chase and Bounty Hunter attraction.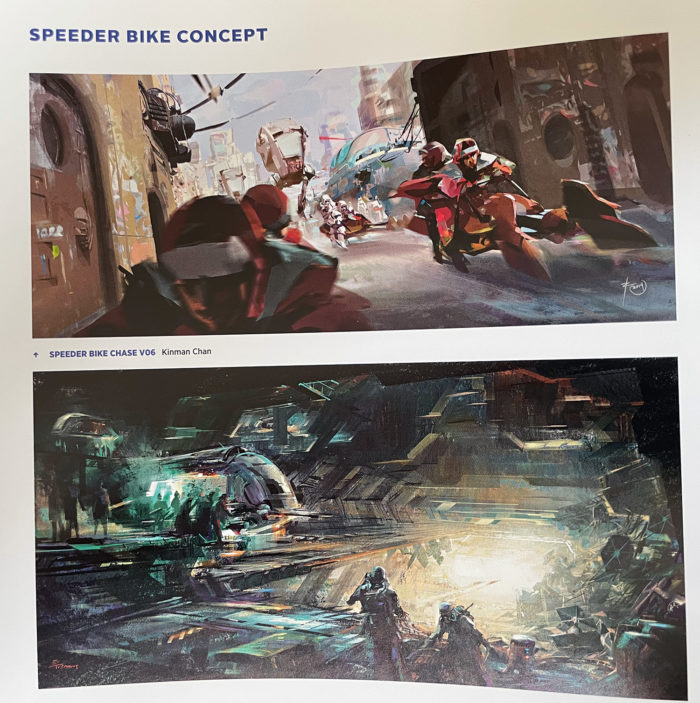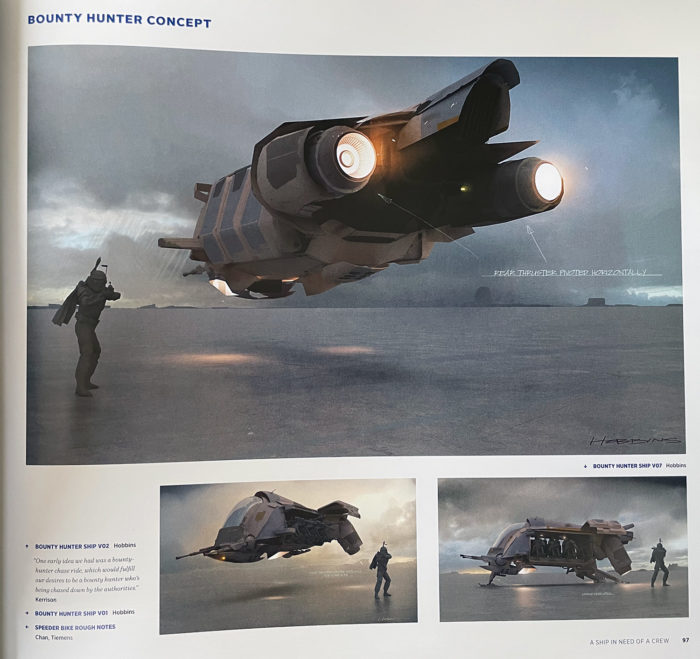 Oga's Cantina actually took a lot of cues from Ralph McQuarrie's art for Return of the Jedi, specifically Luke visiting Jabba the Hutt. There were some concepts with an animatronic bartender but was eventually abandoned.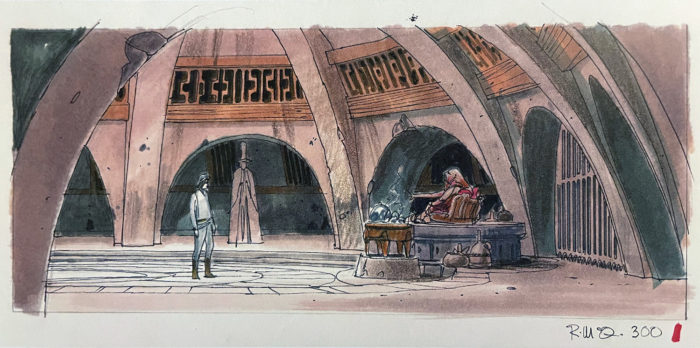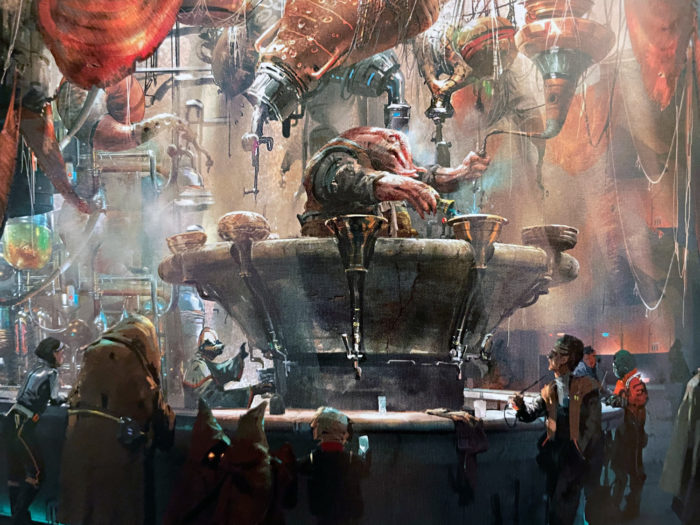 You might even recognize these coasters if you visited Oga's. It's great to put a name behind the art!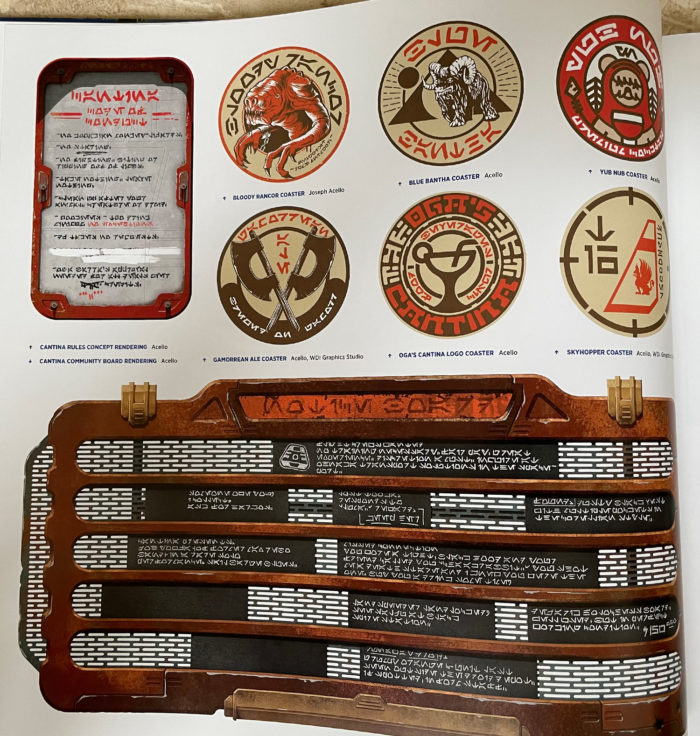 Of course DJ R-3X is one of the main reasons you wanted this book…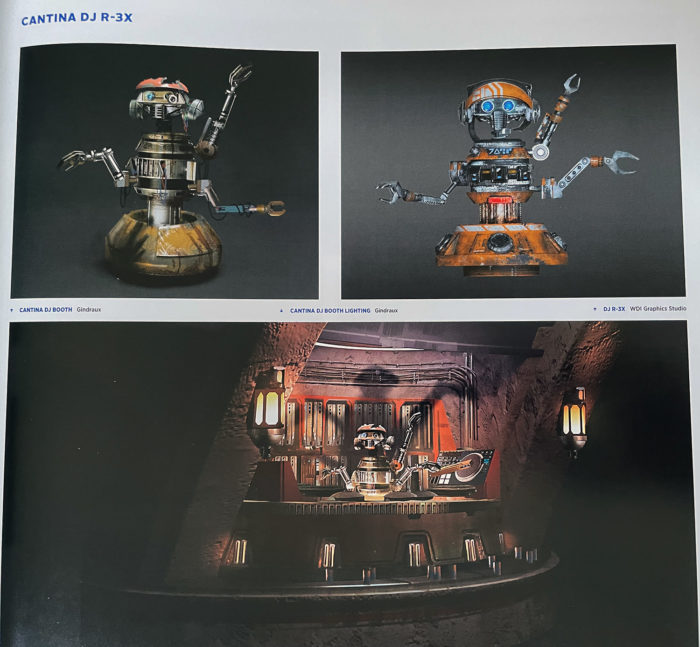 Hardcore fans have heard of the sit-down restaurant that was supposed to be added near Oga's Cantina. With this book, we finally have a name: The Kalikori Club. The cover image for this article above is just one of many paintings shown of The Kalikori Club concept.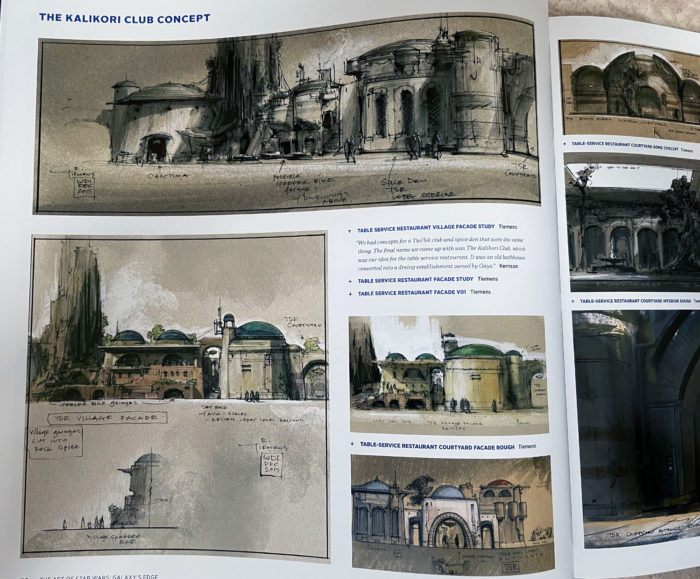 An interactive droid/water aspect of Galaxy's Edge would have been neat. And Mubo, the proprietor of Droid Depot was originally going to have a role in the shop where guests would bring droids to him and gets them activated. That would have been great.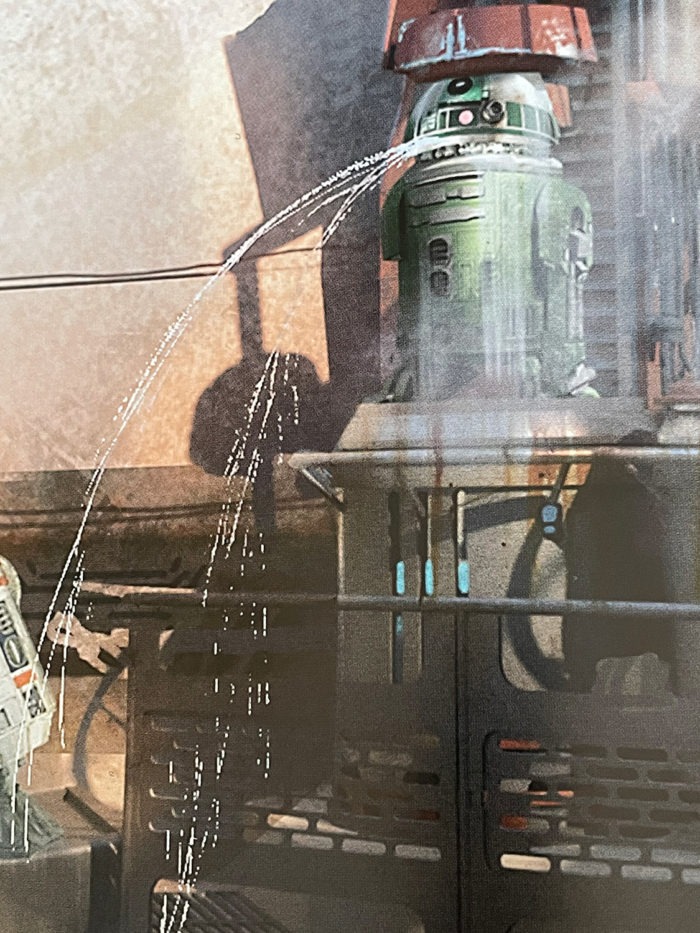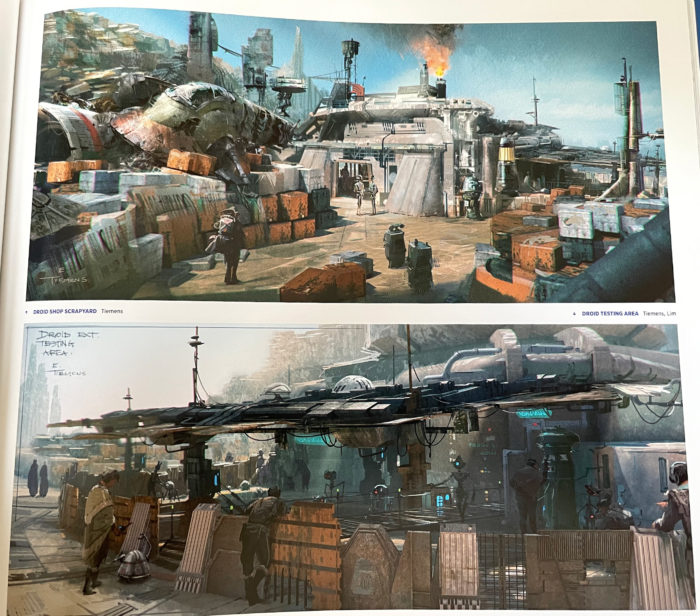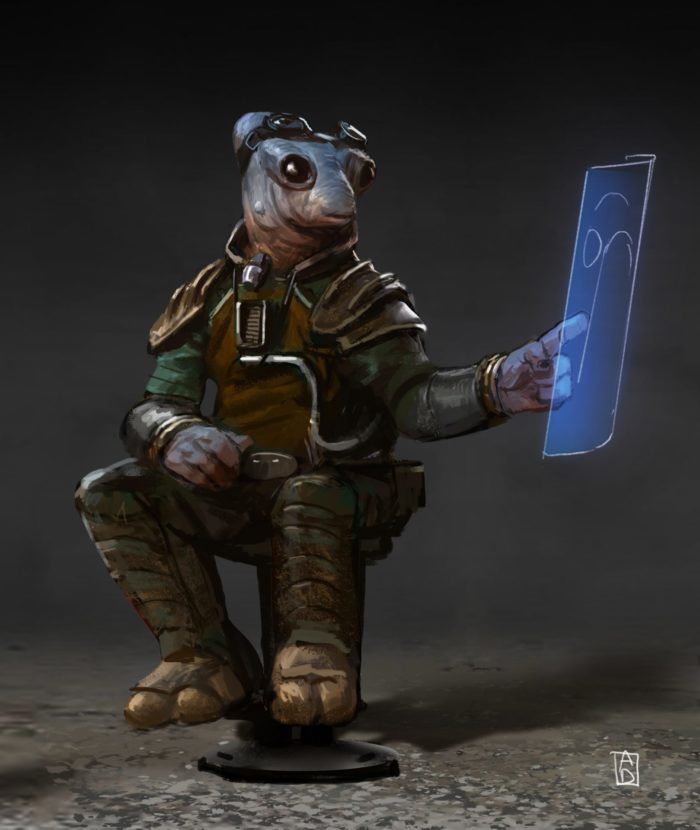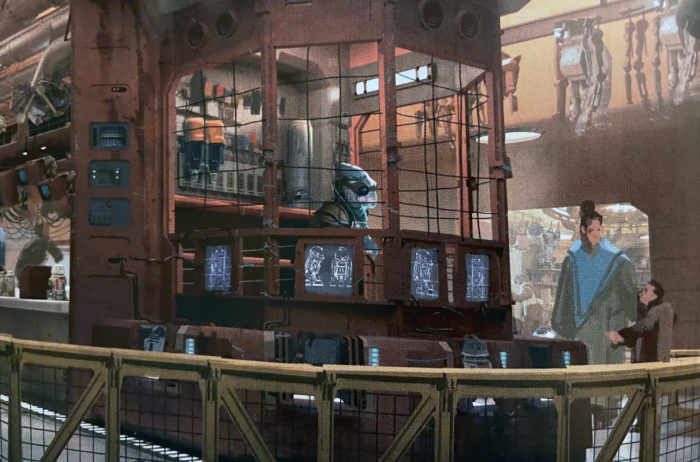 Ever wonder what other shops might there have been? The book gives us clues to a store any scoundrel would love, filled with arms and helmets. Another would have been an experience similar to Bibbidi Bobbidi Boutique, but turns you into an alien instead. There was a tailor concept, a potter concept, and a stable filled with a number of critters to see. The book also gives us a few more sketches of the Elee, a beast of burden that would have transported guests around Black Spire Outpost.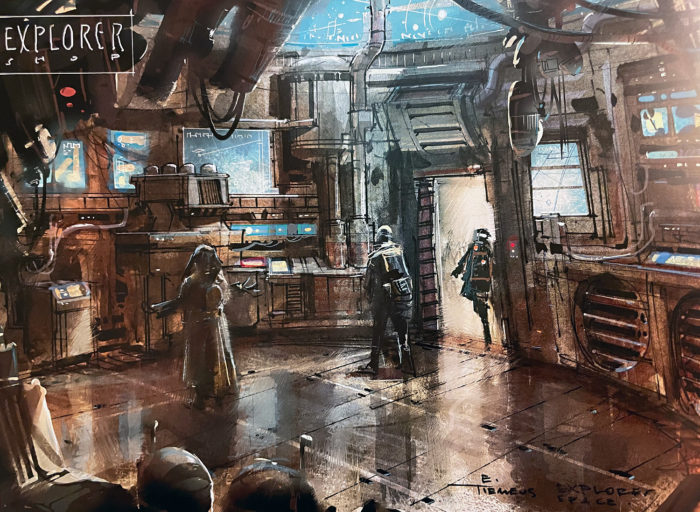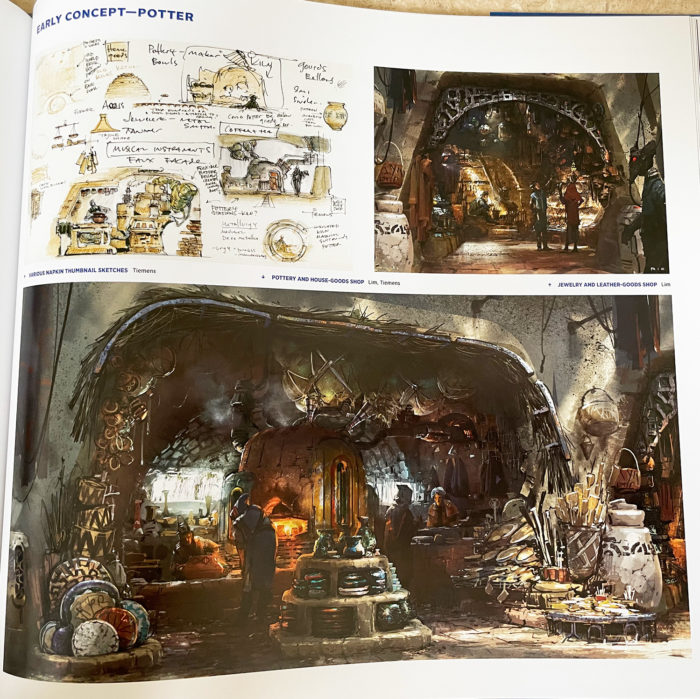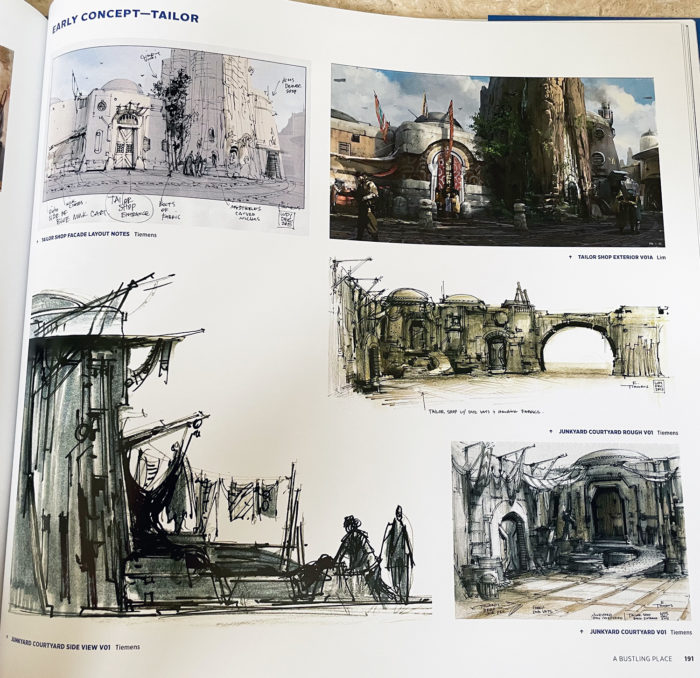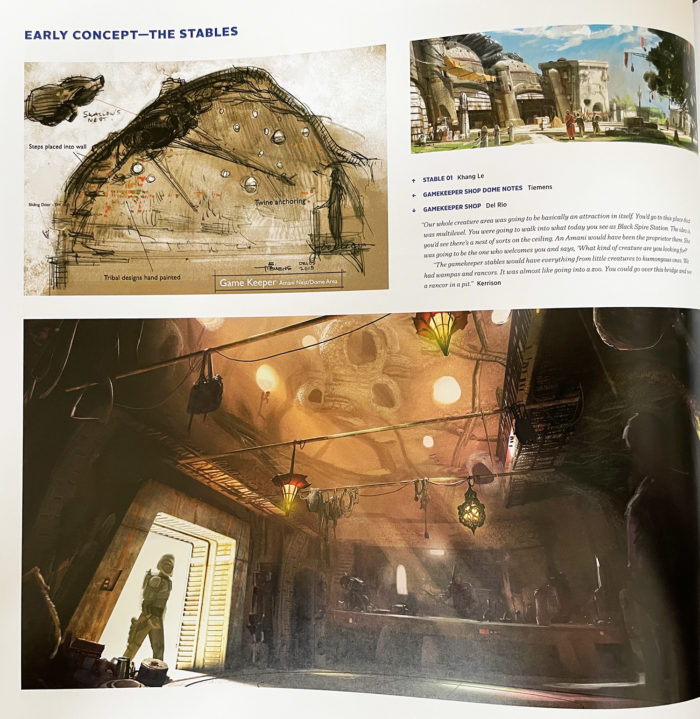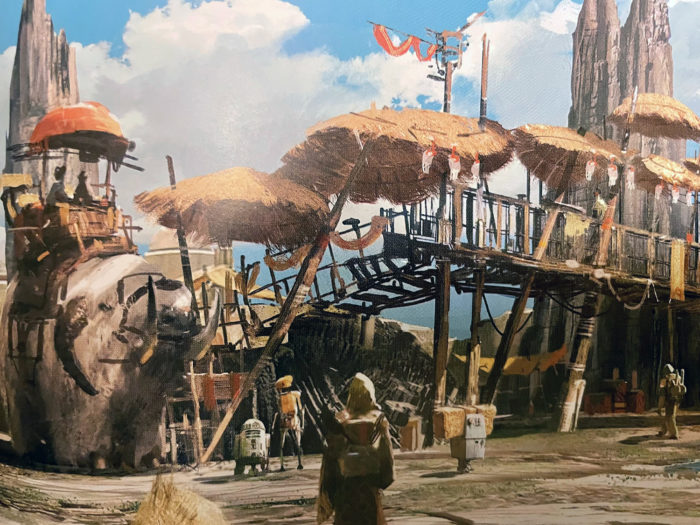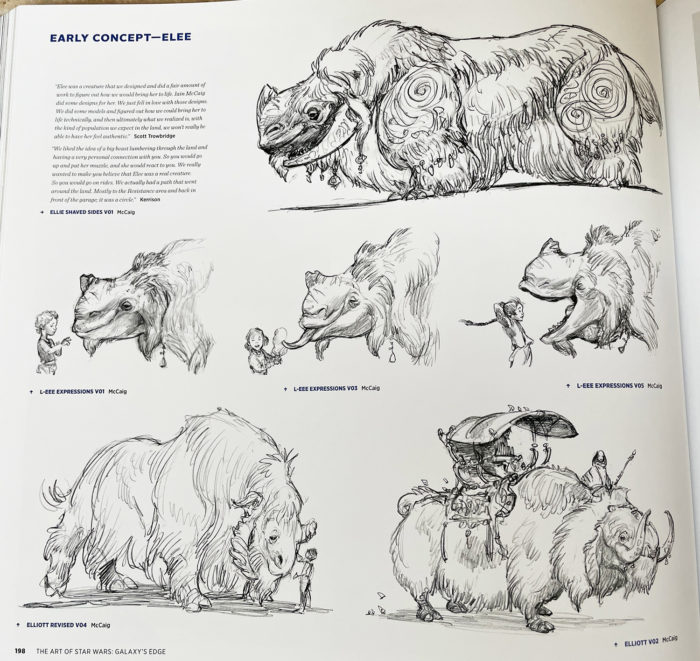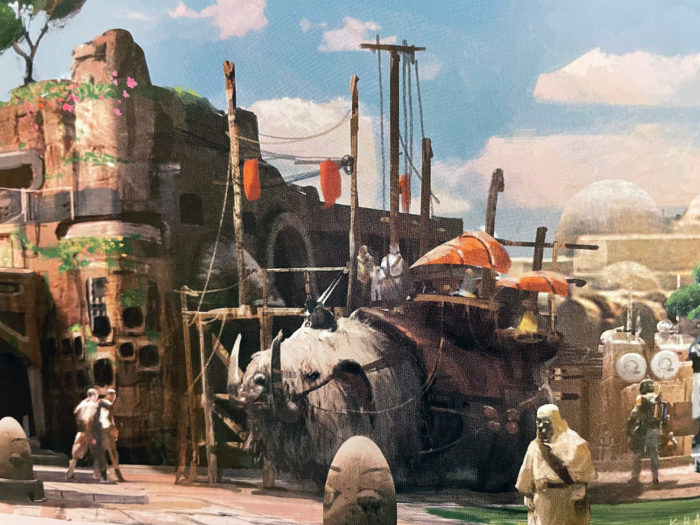 Nothing here seemed to be off limits. From Cast Member costumes, to Datapad screens, to Coca-Cola bottles, the book gives us so much to look at.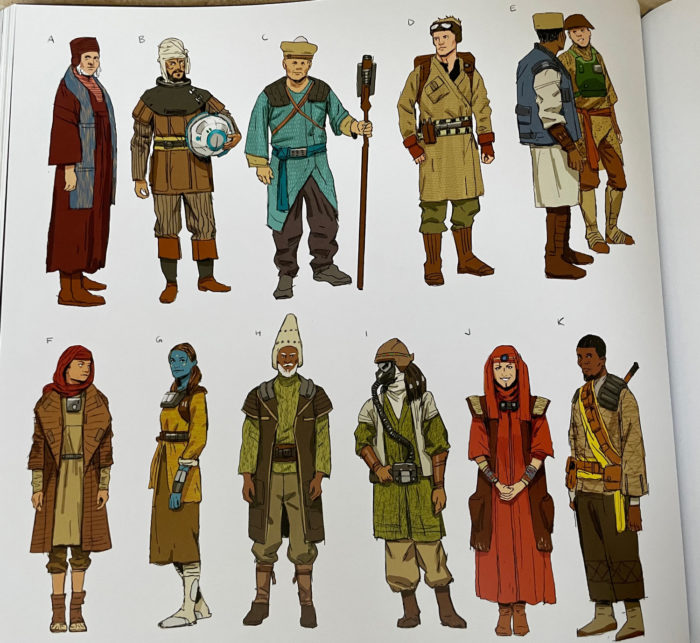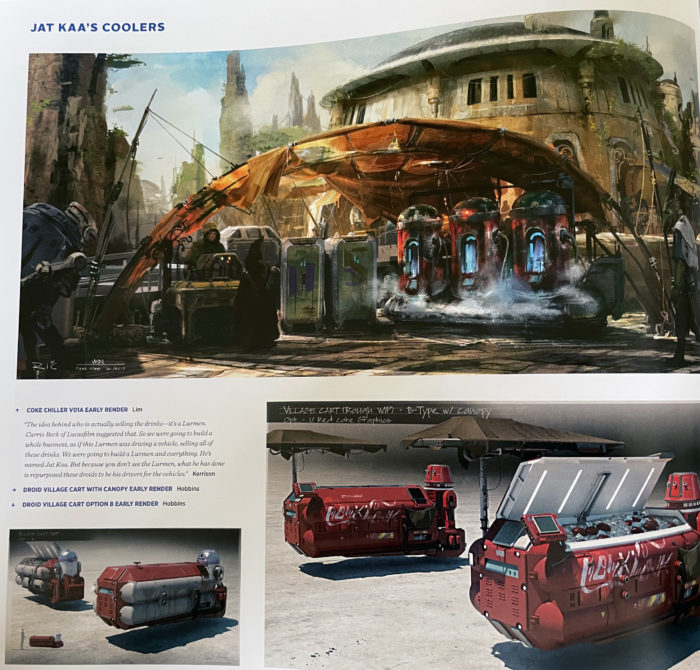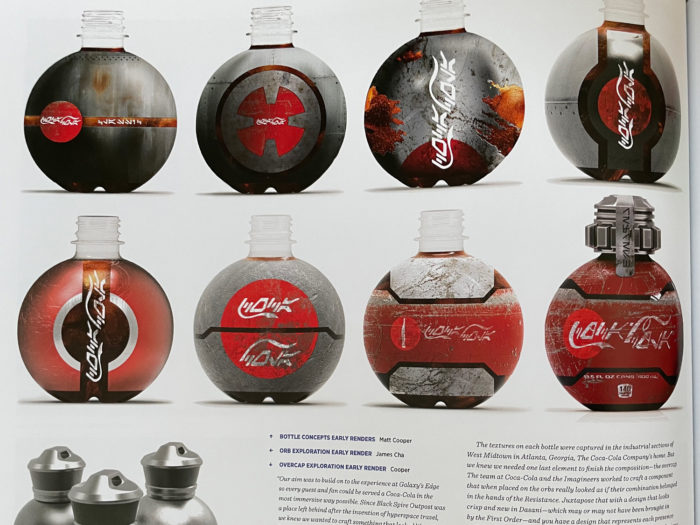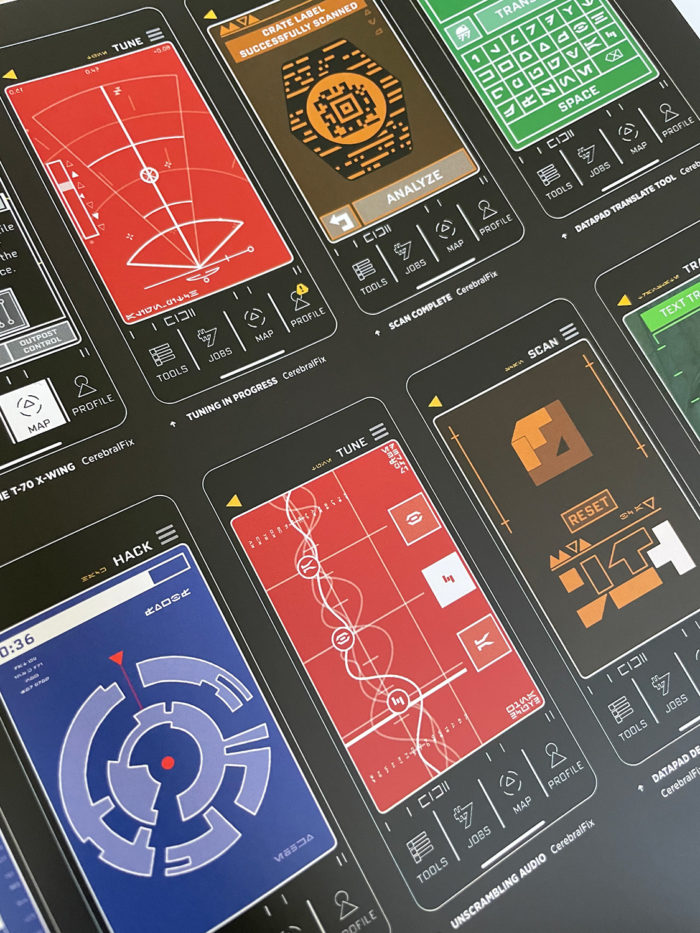 Last but not least, the book hooks us in with what's next in the Galaxy's Edge story, with concept art for Halcyon, the new Starliner resort coming to Walt Disney World. Here, we get our first glimpses of the new captain of the ship, a performer named Gaya, and an RX Droid pilot that will transfer guests from Florida to the Halcyon. We also see a tease of some new designs featuring the J-Series droid that has been testing at Disneyland and D23 Expo.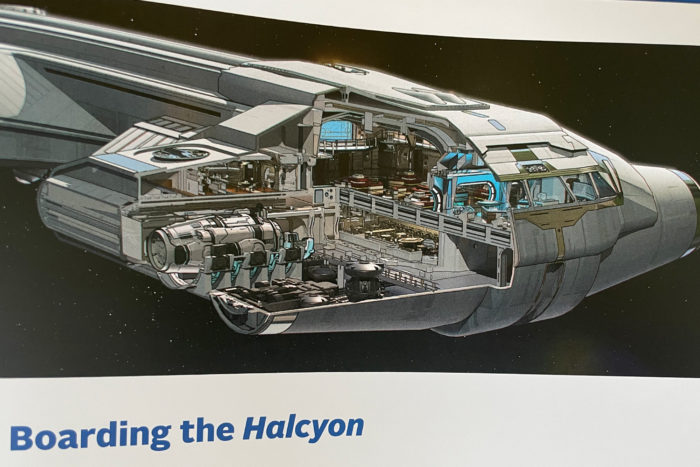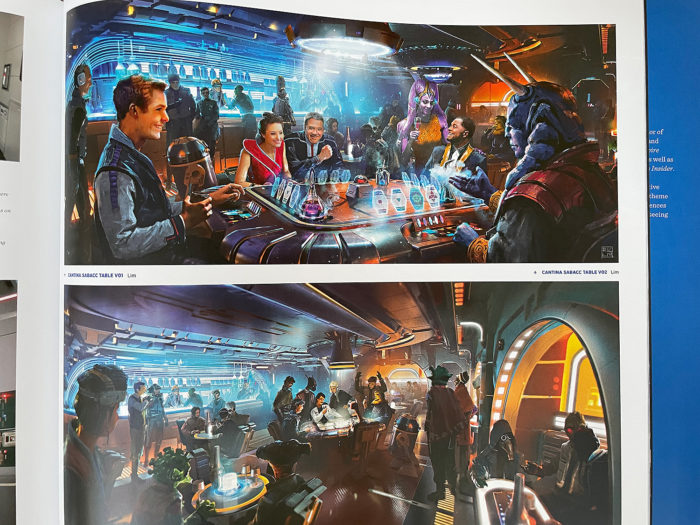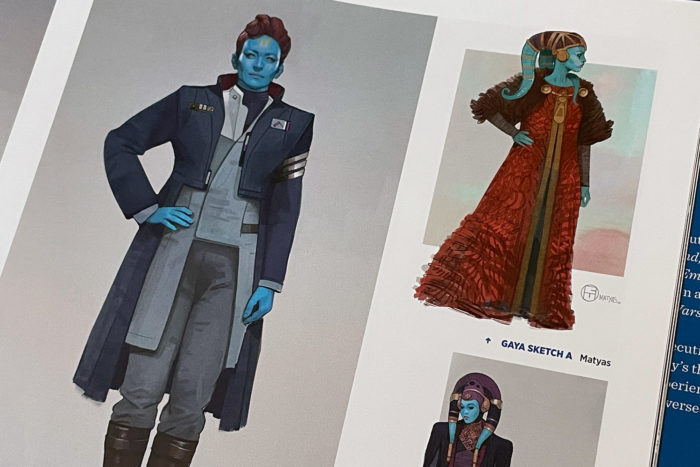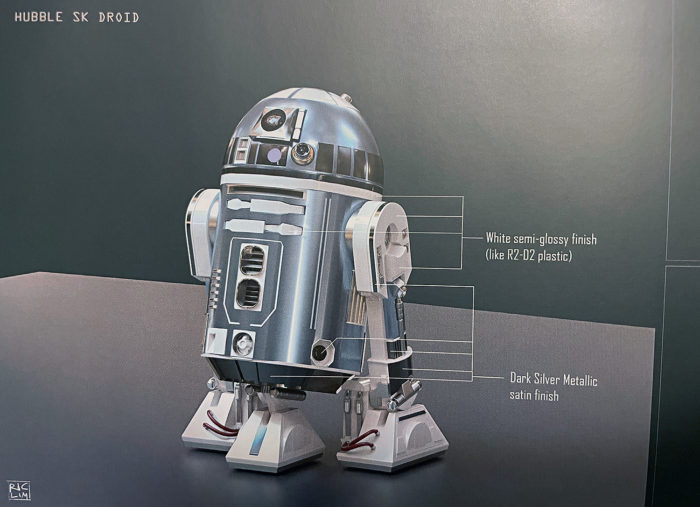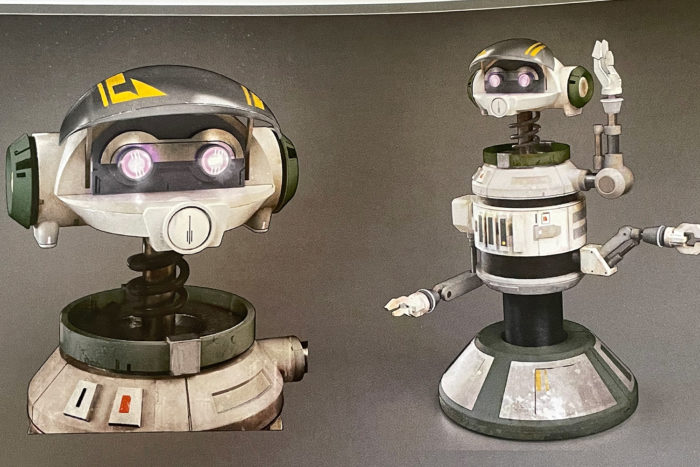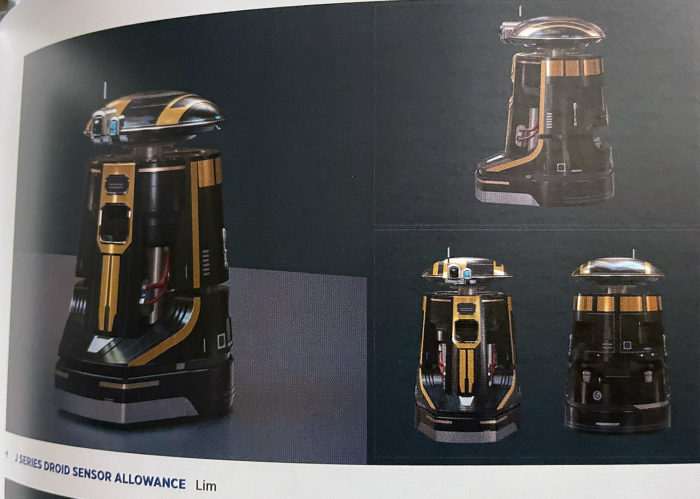 The Art of Star Wars: Galaxy's Edge is not just the perfect companion for fans of the land, but a wonderful collection of art from Lucasfilm and Walt Disney Imagineering that you're going to wish you had hanging on your wall. I couldn't recommend it more highly.


The Art of Star Wars: Galaxy's Edge (Abrams Books; on sale April 27, 2021)
By Amy Ratcliffe
Foreward by Scott Trowbridge
Abrams / April 27th, 2021
U.S. $50.00 / CAN $63.00
Hardcover with jacket / 256 pages
11 5/16 x 10 3/8″ / 300 color illustrations
ISBN: 978-1-4197-5012-0



Book for review provided courtesy of Abrams Books and Walt Disney Imagineering.