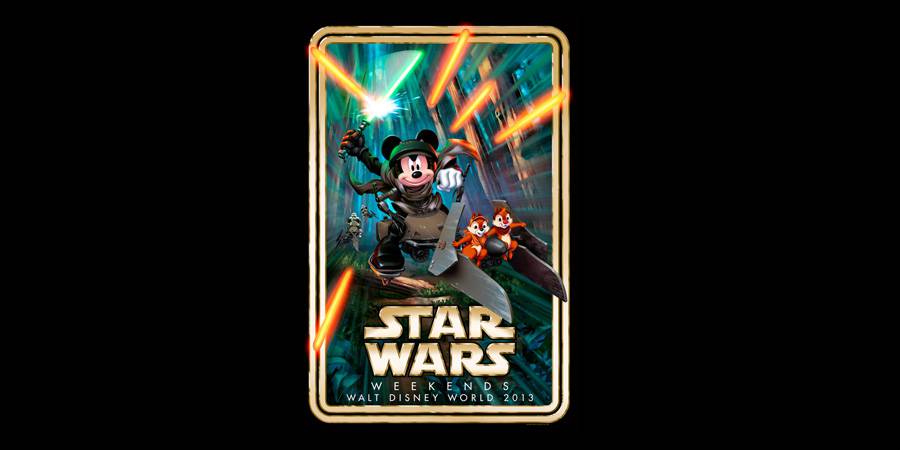 Brian Curran
Star Wars Weekends Appearances Schedule
May 8, 2013
The Disney Parks Blog has released the schedule of Star Wars celebrities for this year's Star Wars Weekends held at Disney's Hollywood Studios in Orlando! Celebrity event hosts James Arnold Taylor and Ashley Eckstein will be joined each weekend with a trio of talent.
Also revealed is a photo opportunity with a life-size Rancor and specialty "one-man shows" by James Arnold Taylor, Ray Park, and Warwick Davis.
Highlights for me include Tim Rose (Admiral Ackbar) and Jim Cummings (voice of Hondo Ohnaka and… a slew of other Disney favorites). Who are you most looking forward to seeing?
From Disney Parks Blog:
Here's a list of scheduled celebrities for this year's Force-filled fan fest:
Weekend I (May 17–19)
Ray Park (Darth Maul – Star Wars: Episode I The Phantom Menace)
Jeremy Bulloch (Boba Fett – Star Wars: Episode V The Empire Strikes Back and Star Wars: Episode VI Return of the Jedi)
Dee Bradley Baker (voice of Captain Rex – Star Wars: The Clone Wars)
Weekend II (May 24-26)
Ray Park (Darth Maul – Star Wars: Episode I The Phantom Menace)
Warwick Davis (Wicket the Ewok – Star Wars: Episode VI Return of the Jedi)
Jim Cummings (voice of Hondo Ohnaka – Star Wars: The Clone Wars)
Weekend III (May 31 – June 2)
Warwick Davis (Wicket the Ewok – Star Wars: Episode VI Return of the Jedi)
Tim Rose (Admiral Ackbar – Star Wars: Episode VI Return of the Jedi)
Sam Witwer (voice of Darth Maul – Star Wars: The Clone Wars)
Weekend IV(June 7-9)
Billy Dee Williams (Lando Calrissian – Star Wars: Episode V The Empire Strikes Back and Star Wars: Episode VIReturn of the Jedi)
Peter Mayhew (Chewbacca – Star Wars: Episode IV A New Hope, Star Wars: Episode V The Empire Strikes Back,Star Wars: Episode VI Return of the Jedi and Star Wars: Episode III Revenge of the Sith
Tom Kane (voice of Yoda – Star Wars: The Clone Wars)
Image © Disney/Lucasfilm