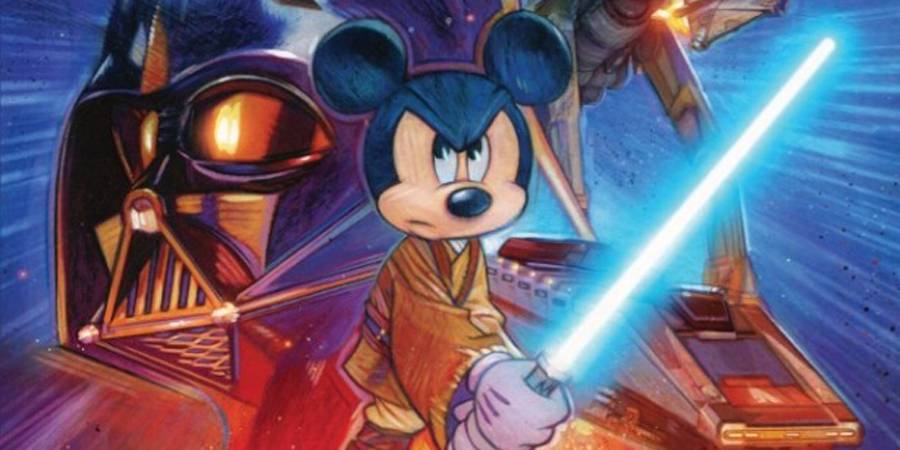 Brian Curran
'Galactic Gathering' Event for Star Wars Weekends 2015
March 9, 2015
Similar to last years "Rebel Rendezvous" merchandise event at Star Wars Weekends, In 2015 the ticketed event is called "Galactic Gathering." This is your chance to get the first opportunity to purchase new products for Star Wars Weekends 2015!
View the Star Wars Weekends 2015 Merchandise catalog here!
Information from Disney Parks Blog:
Packages for the Galactic Gathering will include the following:
'Rebel' or 'Empire' retail MagicBand (Guests can choose their side when registering online)*
Commemorative trading pin*
Darth's Mall Light Speed Pass which gives expedited entry into Darth's Mall for all five weekends.*
First opportunity to pre-purchase select merchandise including personalized Aurebesh nametags, D-Tech phone cases, Dooney & Bourke handbags, Galactic Gathering Disney Gift card, retail MagicBands, limited edition pins and Vinylmation.
First opportunity to purchase the new designs of Star Wars-themed Disney Gift Cards.
Han Solo-inspired popcorn bucket with popcorn.
Guests who attend this event will also have the opportunity to meet Disney characters, Disney Design Group Artists and Ashley Eckstein from Her Universe.
Finally, attendees will be some of the first to purchase the new figures for Star Wars D-Tech Me including a Jedi Knight and a TIE-Fighter pilot.
Tickets to this event are $250 per guest (theme park admission is not included but required to participate in this event).
Registration will begin on March 4 at 1:00 p.m. Eastern on http://www.DisneyParksMerchandise.com.
Information and images via Disney parks Blog ©Disney/Lucasfilm