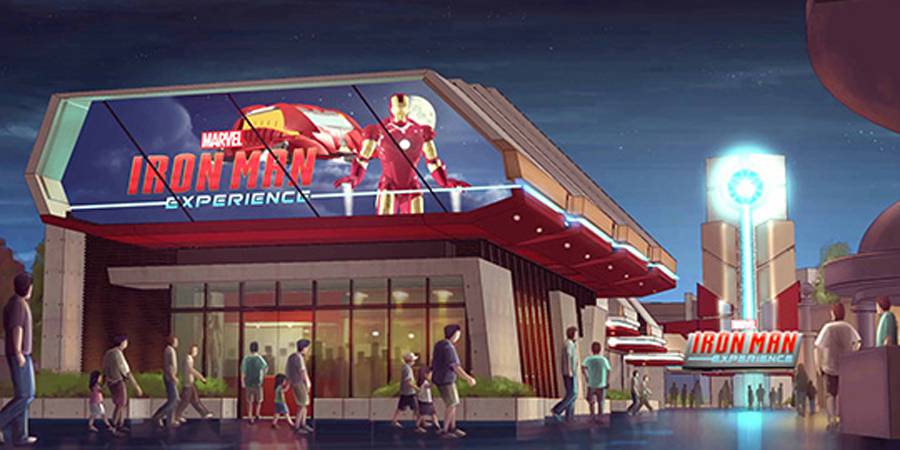 Brian Curran
Rumour: Iron Man to replace Star Tours?
February 25, 2016
What happens to Star Tours once Star Wars Land opens in Disneyland and Walt Disney World? It's a Star Wars adventure far away from Star Wars land. So …
Speculation from Screamscape.com gives us this tidbit, though remember, this is all a rumor!
Iron Man Experience – Rumor – (2/24/16) Look for Star Tours to be rethemed as a copy of the Iron Man Experience attraction opening at Hong Kong Disneyland this year, along with the current Star Wars Launch Pad area to be updated into more of a new Stark Expo / Marvel experience.
This does sounds logical, as it's not the first time that the Star Tours technology was cloned into another attraction.
However, it would not be the first time that themed attractions are not together in a resort; like Buzz Lightyear Laser Blast in Disneyland Paris is even in a different park than the other Pixar attractions that are in Toon Studio's Toy Story Playland, in the Walt Disney Studios Park.
Now wouldn't it be cool if they made Star Tours into an actual transporting adventure that ends up in Star Wars land, like the Hogwarts Express in Universal Orlando.
What do you think? Keep Star Tours separate in Tomorrowland, or transform 'er into the Iron Man Experience?