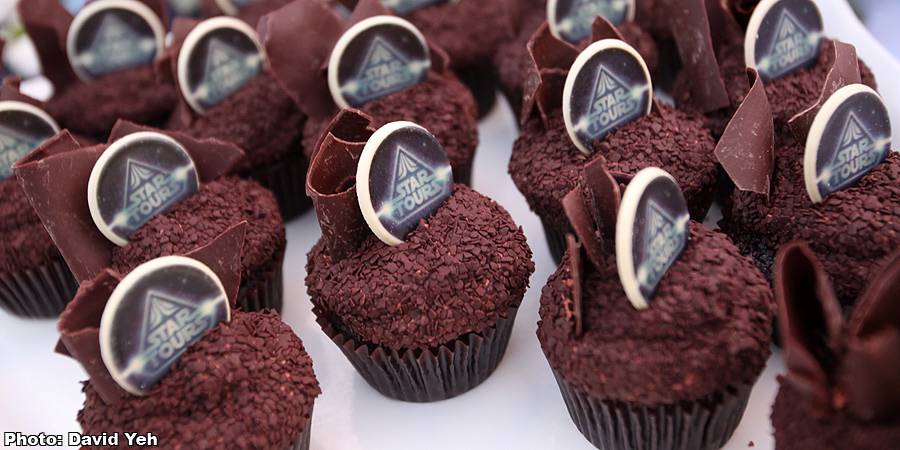 Star Tours on the Food Network
Be sure to check your TV listings or set your DVRs for Food Networks show Challenge. Saturday July 9th's Challenge episode has a Star Tours theme. Walt Disney Imagineer Steve Spiegel is a guest judge.
UPDATE July 13: Photos provided by Food Network added.
From Food Networks website:
Tune In: Jul 09, 2011 6:00 PM ET/PT
"Four gifted cake artists must use The Force to re-create Star Wars cakes to celebrate the grand reopening of Disney Resort's Star Tours ride. It's a Challenge filled with plot twists and Jedi mind tricks. And the competitor that can deliver an epic cake will win $10,000 and a trip to Walt Disney World Resort in Orlando, Fla."