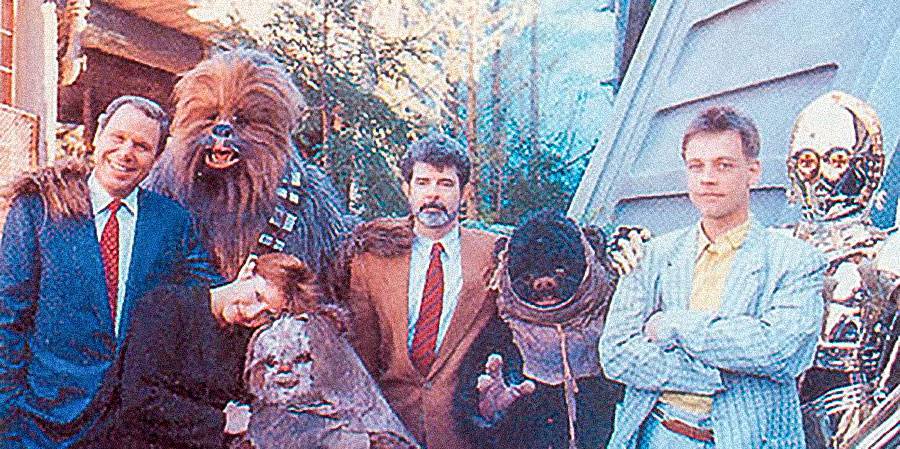 Kris Van de Sande
20th Anniversary Celebrity Greetings
Article
August 27, 2009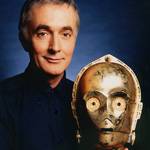 Anthony Daniels (C-3PO): "Star Tours remains one of the best offshoots of the whole Star Wars phenomenon and I am continually proud to be a part of it.The strength of the original concept means that it's barely aged over the last twenty years.
For me, the combination of a winning creative team led by Tom Fitzgerald, a witty script, extraordinary designers and joyful production days meant that I have nothing but hugely positive memories of being there at the beginning.
If only I had the words to describe the first time I saw my animatronic counterpart, moving to my prefilmed actions up there on the gantry, regarding me with a rather quizzical face like, "What are you doing there!". A rather scary doppelganger moment.
Come to think of it, Star Tours isn't one of the best offshoots of the whole Star Wars phenomenon.
It is the best.
And it's not just me who's proud to be a part of it: Threepio is too. In spite of the fact that he still hates space travel.
May Star Tours fly deep into the next century… providing the pilot takes some flying lessons.
Anthony Daniels"
---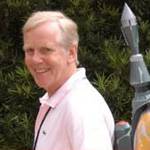 Jeremy Bulloch (Boba Fett): "A Happy 20th Anniversary to all at "Star Tours"
It is always enjoyable to do the ride when we are at Disney.
Keep up the good work.
From the baddest "Bounty Hunter" Boba Fett,
Jeremy"
---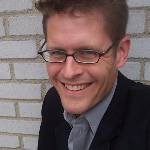 Daniel Wallace (Writer): "Congratulations to Star Tours on its 20th Anniversary! As a writer of Star Wars guidebooks, I've been pleased to find ways to integrate elements from Star Tours into the tapestry of the Star Wars Expanded Universe. Look for extensive coverage of G2 "goose droids" in The New Essential Guide to Droids (including an Easter Egg reference to one of the droids' two-headed former owner, for Star Tours nuts who dig obscurities)!
Best,
Daniel Wallace"
---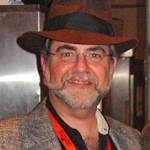 Steve Sansweet (Former Head Fan Relations LucasFilm): "I've been a fan of Star Tours since the beginning—no, before the beginning. When I was a reporter at the Wall Street Journal in Los Angeles, I was fascinated by the news that two of my favorite things—Star Wars and Disneyland—were going to be combined. When I found out about the novel nature of the ride, I convinced my newspaper that it would make a great front-page feature story.
So over a period of several months in 1986 I was able to spend time at Imagineering interviewing guys like Tom Fitzgerald, watch with fascination as the animatronic C-3PO got programmed based on the voice and movements of Anthony Daniels, and spend a day at the park—including some time inside the cavernous room that at that point held only one of the motion platforms and "speeders." What a thrill it was to see it in motion from the inside of that room!
The story ran in early 1987 and I was really looking forward to attending the media grand opening event…but was called back to New York by my newspaper to be appointed Los Angeles Bureau Chief. That probably was the only thing that would have made me miss the party! I've made up for it by riding Star Tours more times than I care to remember.
Best,
Steve"
---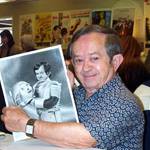 Felix Silla (Retah (Hang Glider Ewok), Hollywood Legend).
Here's a greeting from someone who not only played an Ewok in Return of the Jedi, but he's no stranger to sci-fi robots either! Felix 'Twiki' Silla wrote in with this to say:
"The Star Tours ride at Disneyland is the best and the most fun ride in the whole world.
Happy 20th Anniversary Star Tours.
Felix"
---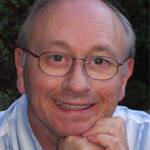 Gerald Home (Tessek: a Mon Calamari Officer): "On behalf of myself and Mon Calamaris and Quarrens everywhere – Happy 20th Anniversary Star Tours.
As a relative newcomer to this Extended Star Wars Parallel Universe I find myself in, I have to admit I haven't ridden Star Tours yet, but I have heard a lot about it and hope to ride it very soon.
In the meantime, I know that some of my Mon Calamari colleagues are taking care of business in Star Tours around the world – in the boarding video, and as Controllers at the parks themselves, not in person unfortunately (they could do with the work) but in animatronic form. I'm proud of them.
I and my 2 alter egos, the Mon Calamari Officer and Tessek, Squid Head, wish Star Tours the best of luck for the next 20 years!
Gerald Home""
---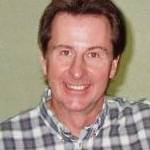 Richard Bonehill (various masked aliens and soldiers in Empire and Jedi, including a Mon Calamari officer!): "Although I have visited the USA on numerous occasions over the past 30 years I have never made it to Disney World.
Many congratulations on the 20th anniversary of the Disney/Lucas ride Star Tours. If I do eventually make it to Disney World one day it will be the first ride I head for.
Best Wishes for a memorable anniversary.
Richard Bonehill"
---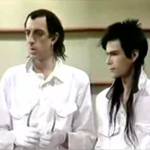 Sean Crawford and Tim Dry (Mon Calamari Officers): "A Happy 20th Anniversary to all at "Star Tours". We have lost many euros enjoying the pleasure of the ride in Paris!
Keep up the good work.
Salute!
ROTJ Mon Calamari Officers Sean Crawford and Tim Dry (Tik and Tok)
PS: And when invited we look forward to the rides in Tokyo and Florida!'
[Thanks to Ron and Reg]
---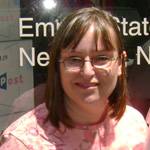 Helen Keier (Writer). Helen Keier has never ridden Star Tours, nor been to a Disney park, but that didn't stop the cowriter of the New Essential Guide to Alien Species from chiming in with these words of greeting:
"As a first-time book author, I often get asked what I'm going to do next, where I'm going to go now. And as we all know, there's only one answer to that question.
Disneyland!
However, I'm only going so I can ride Star Tours. I'm leaving right after. There's nothing else to see. Just a bunch of rodents. I'm not sure why George lets them in the place. You'd think he'd hire an exterminator at some point, or that the infestation would be an easy job for a bunch of Jedi Knights. I'm still trying to figure this one out. Perhaps the Mouse is a Sith Lord. That's got to be it. It would be just like a Sith Lord to wrap himself and his minions in layers of unending cuteness, all in an effort to manipulate. Pretty clever for a mouse, if you ask me.
Happy Anniversary, Star Tours!"
---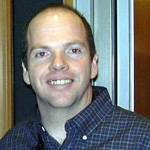 Eric Walker (Mace Towani): Hi, this is Eric Walker– also known as Mace Towani, Star Wars' First Mace!– giving a much deserved congratulations to Star Tours, Lucasfilm, and Disney on its 20th Anniversary of the Star Tours ride.
Even though we got you beat with the Ewok Movies which just celebrated its 20th Anniversary in 2004, I am still in awe at what a wonderful piece of work it all is. I remember going to Disneyland with my family and even though I had been to Endor before, this time it was one hell of a ride!
PS – Next time you go there look for Mace as he still lives and is trapped on Endor needing a ride home. Yes, Mace Lives! You heard it first here. Mace was just too injured and by the time he came back out of it, Cindel had left with Noa. I understand he did hitch a ride finally with the Rebellion after the Battle for Endor when he was in his 30's, but that may be rumor.
Anyway, here's to another 20 more, Star Tours!"
---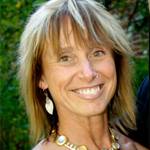 Mary Franklin (Events Manager LucasFilm): "Soon after Star Tours opened, I traveled to Disneyland from the remote Montana ranch, where I was a cowgirl. I loved Star Wars, but didn't have a chance on the ranch to see or do anything with the GFFA (galaxy far, far away) beyond the very few books and comics that were out then. I didn't even have a television set or VCR.Compared to my isolated life on the prairie with the cattle, Disneyland was sensory overload. I couldn't believe all those people and rides and other attractions were all in one place. I recall I was even impressed with Mission to Mars.
Until I got on Star Tours that is. I remember standing in line and being wowed simply by what was going on around me. Listening to Artoo and Threepio, and reading the travel posters was magical. It already seemed I was in another world, so traveling in the Star Wars world wasn't such a big stretch.
I might have gone on Star Tours half a dozen times that day. I purchased one of each of the Star Wars travel posters, ©1986, and brought them home and framed them. Several times over the years when friends came to visit someone pointed to the Tatooine poster of Jabba's palace and said, "Where is that? I want to go there."
You can go there from here. With a little help from Star Tours. "