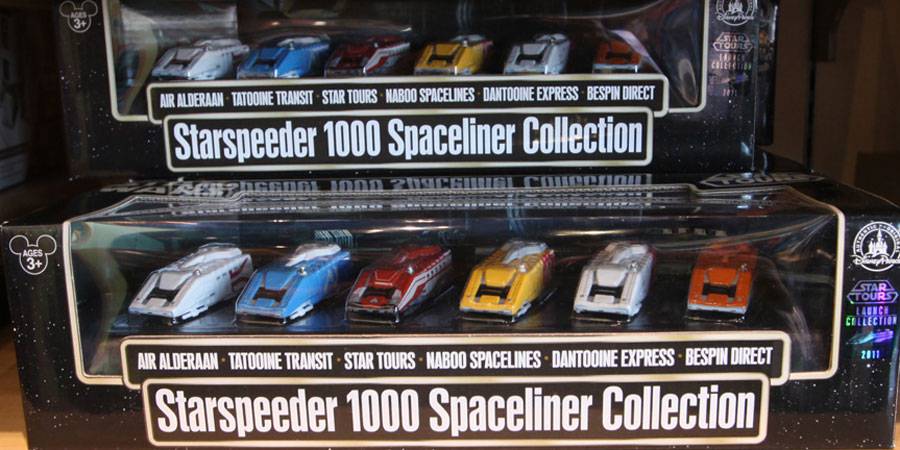 Kris Van de Sande
Starspeeder Collection at DCA
May 25, 2011
While Star Tours' June 3rd launch approaches, many fans have been wondering just when some of the Disney Park exclusive collectibles will show up. This past weekend it was the Engine Ears Toys shop inside Disney California Adventure that was the spot to pick up the new STARSPEEDER 1000 STARLINER COLLECTION.
Priced at $22.95, this collection of six vehicles can fly into your own display. If you've spotted this set anywhere else, please let us know below!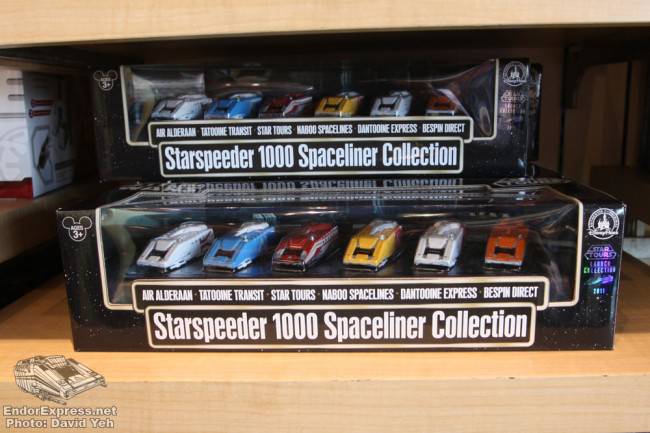 If you're wondering about the Hasbro figure sets, we've heard reports that they have been made available for purchase by Annual Passholders. If you have any updates please feel free to post below.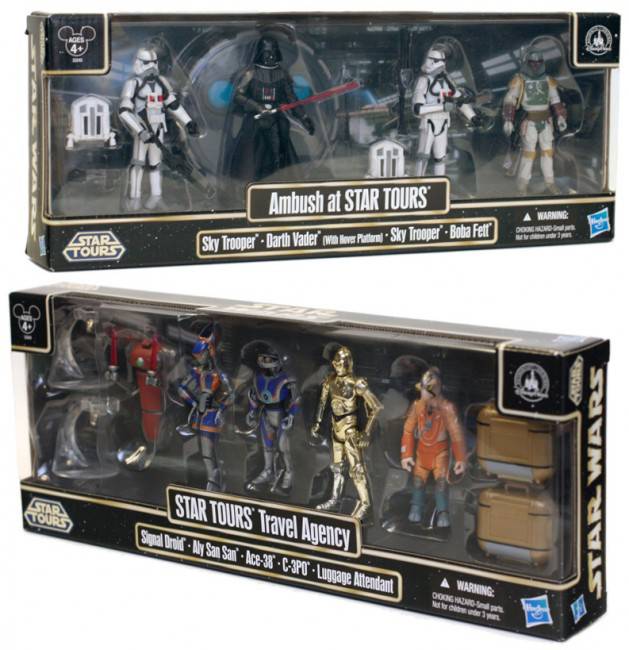 Hasbro figure image © Disney/Lucasfilm/Hasbro