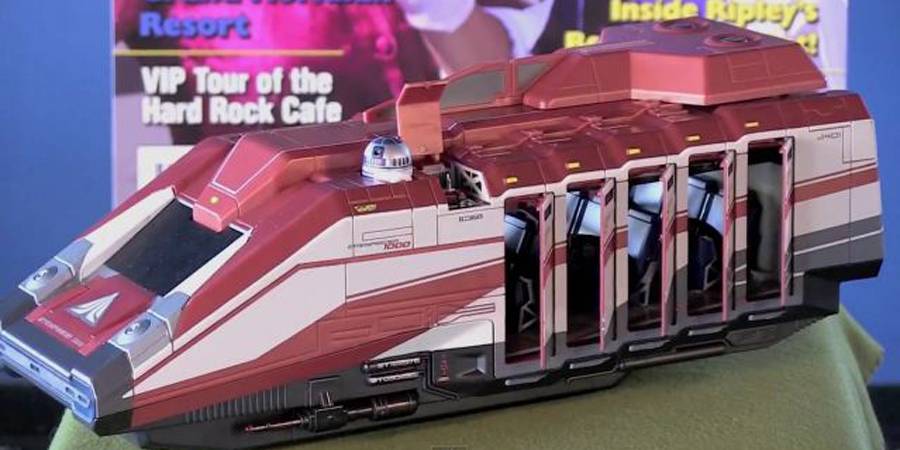 Orlando Attractions Magazine Show Previews Starspeeder 1000 toy
Orlando Attractions Magazine – The Show has posted episode 51. The episode includes a interview with Disney's Steven Miller who provides a preview of the upcoming Muppets/Star Wars action figures and the 3 & 3/4 inch (Hasbro/Kenner) scaled Starspeeder 1000 vehicle – playset.
The Starspeeder 1000 is previewed about 16 minutes into the video.
Added screen caps (12-1-11)
Images © Orlando Attractions Magazine/Disney/Lucasfilm