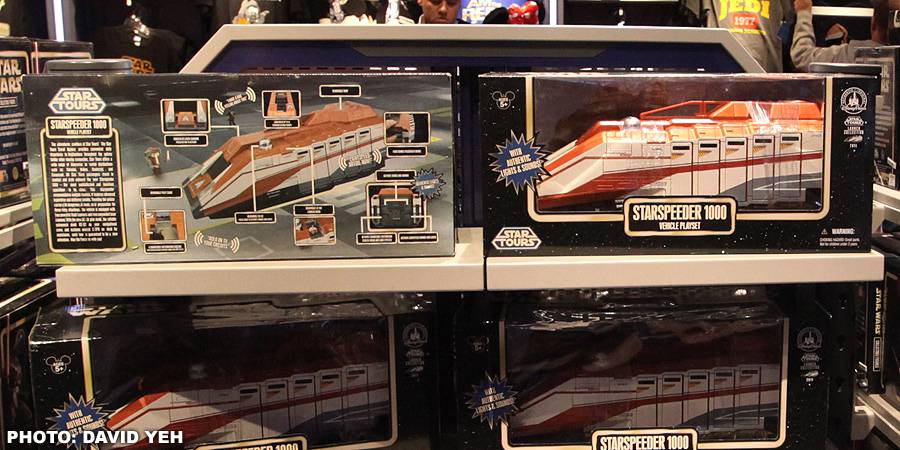 Kris Van de Sande
Star Tours Special Holiday Delivery
December 11, 2011
Santa flew in a large sack of goodies to both Disneyland and Disney's Hollywood Studios for your shopping convenience this past week, just in time for Christmas and Life Day. Let's take a look at the latest in store for us…
First up is the highly sought after STARSPEEDER 1000 VEHICLE PLAYSET ($54.95). This large recreation of the vehicle from STAR TOURS: THE ADVENTURES CONTINUE features authentic lights and sounds and compatible with your Hasbro Star Wars action figures. For those who have the RX-24 droid will be happy to know that he'll fit right in.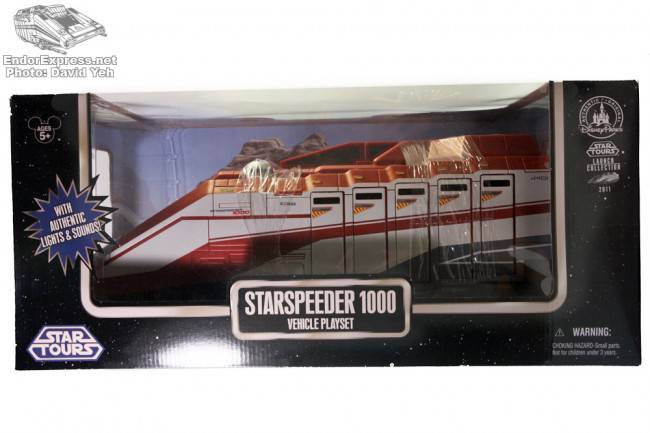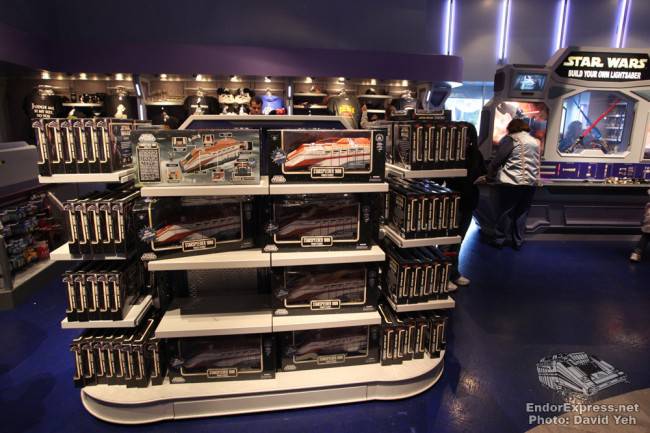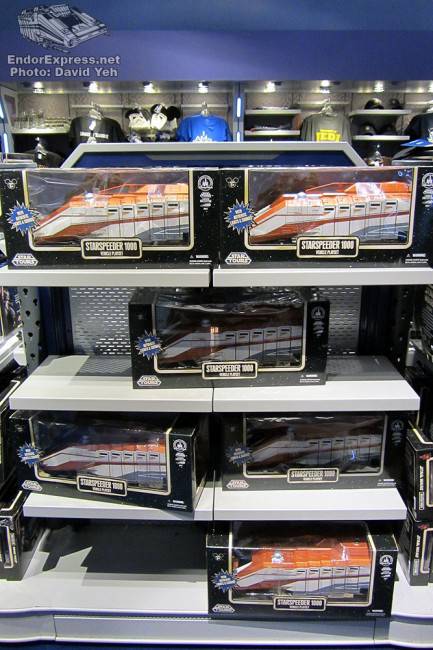 Star Wars and The Muppets have long had a great working relationship in the past with both The Muppet Show and Muppet Babies as well as the character of Yoda. Now available are four sets of figures of your favorite Muppets as your favorite Star Wars characters. These are smaller in scale than the Palisades action figure line but are sure to please the young ones in the family. Each set of figures is $19.95 each.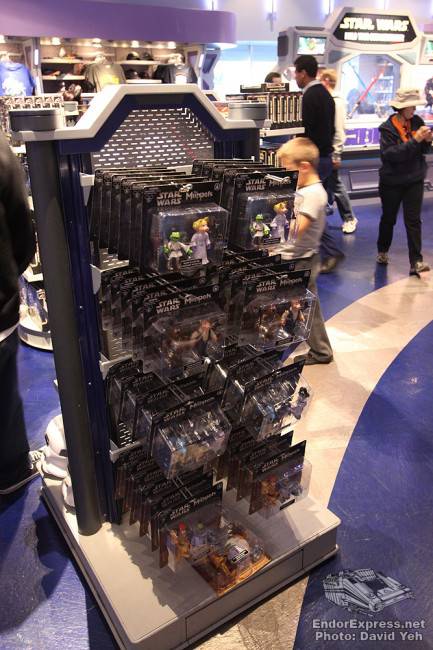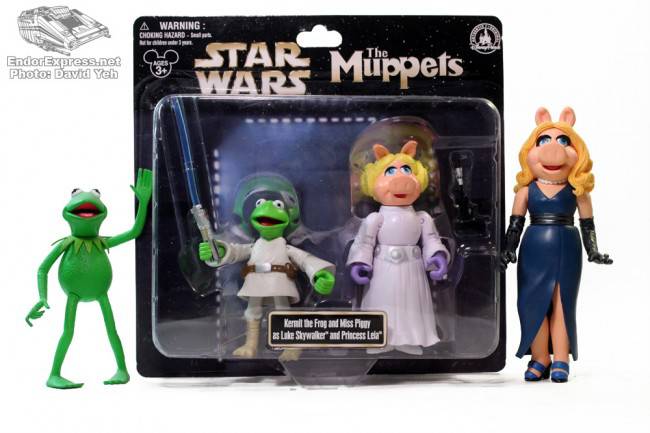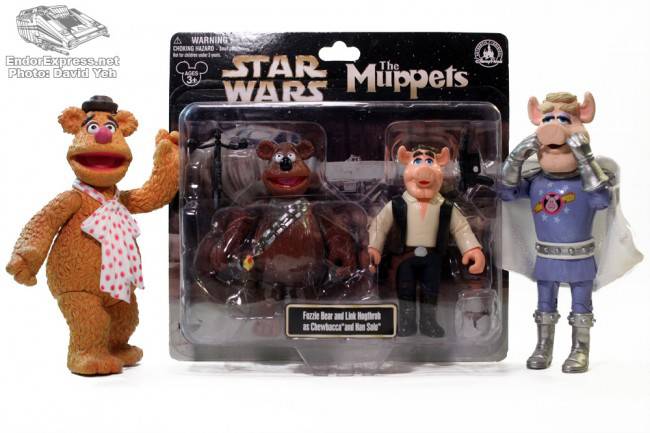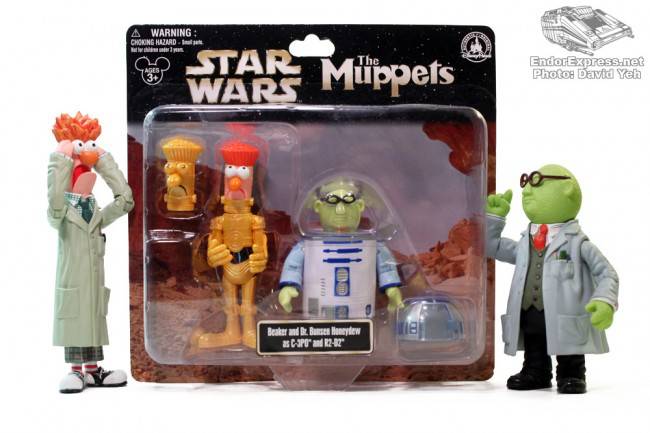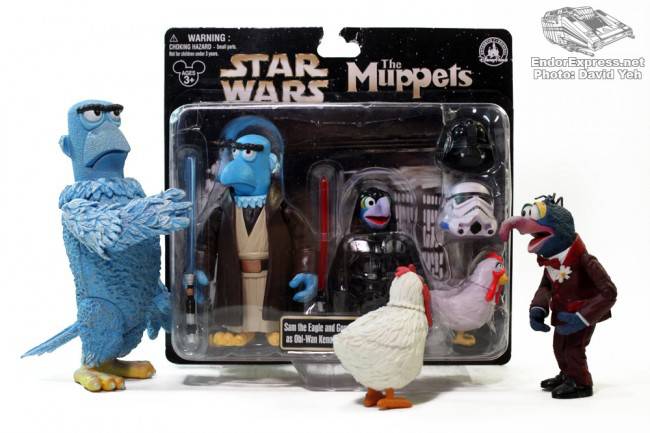 Lastly, is something I've been looking forward to adding to my wall is the Star Tours attraction poster ($35.00). This pre-matted print is ready for framing.
All items are available at the Disney Parks and also for ordering with the Disney Delivears service. They can be contacted at 1-877-560-6477. Happy Hunting!