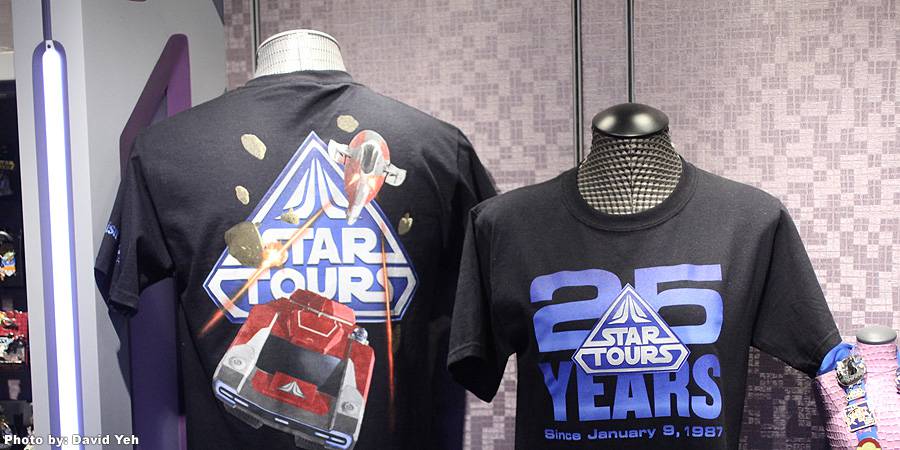 Kris Van de Sande
Star Tours 25th Anniversary Merchandise
January 13, 2012
Starting last weekend the Star Trader store in Disneyland began selling a few new items to celebrate the 25th anniversary of Star Tours. Supplies are limited so check with the store for availability.
First up is the 25th Anniversary of Star Tours pin for $12.95. The pin has an edition size of 1000 and features a two two-sided display.
The 25th Anniversary Commemorative Tee is available at $27.95 to annual passholders only. The front display shows the Star Tours logo with "25 Years" behind it. The back is an action shot of the Starspeeder 1000 escaping from the Slave 1.
Also still available from last year is the Annual Passholder Silver Plated Commemorative Coin. Limited to 2011, this is a neat collectible in support of the attraction.
Of course if nothing else, there's still plenty of time to get a loveable Ewok plush, as soon in the Star Tours safety video. Happy Hunting!