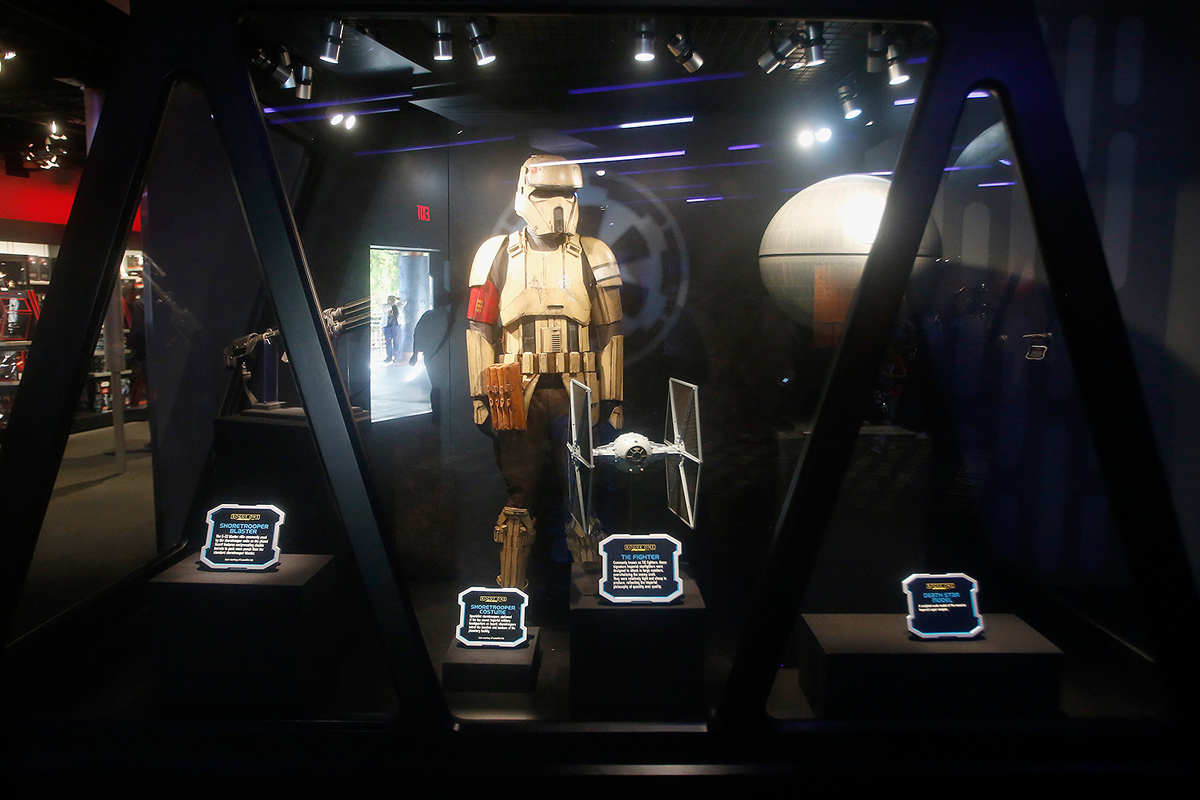 Brian Curran
Rogue One at Star Wars Launch Bay
December 13, 2016
Anaheim, Calif. — With Rogue One: A Star Wars Story blasting towards its release date, the Star Wars Launch Bay at Disneyland updated its displays to feature a few more props and costumes from the upcoming film, straight from the Lucasfilm archives.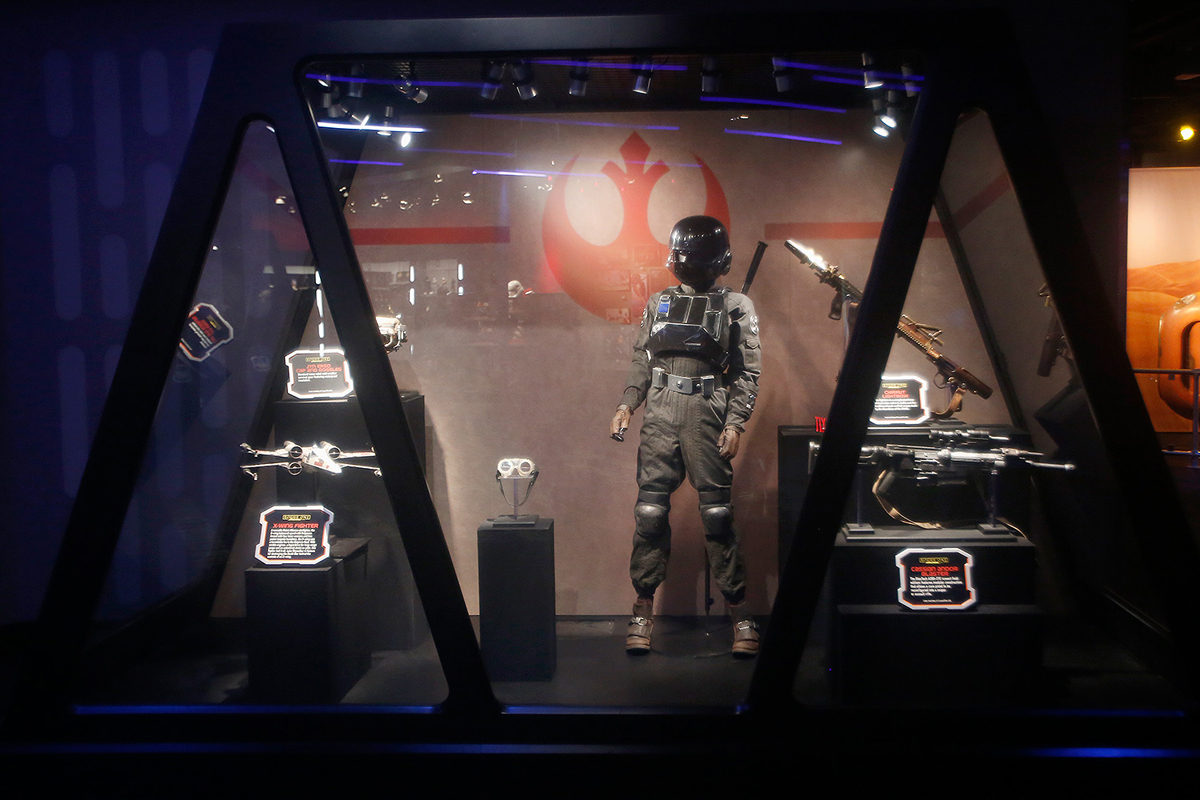 Some of the items you'll recognize from previous displays but now moved front and center. The X-Wing and Tighter for example have been swapped out with their Episode VII counterparts. Rey's full body figure has been moved next to her speeder.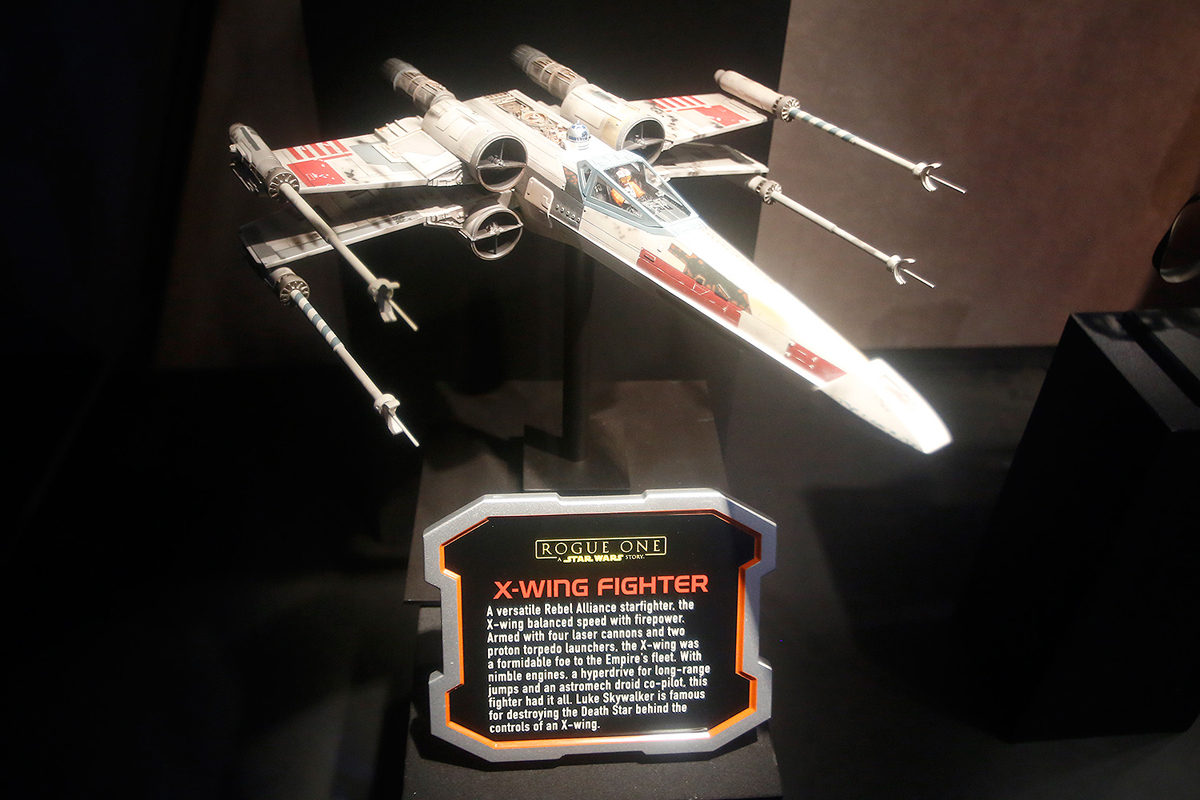 Like the previous entrance to the Launch Bay, one side is dedicated to the Rebels and the other, the Empire. The TIE Fighter pilot costume is in the Rebels display due to Jyn Erso's appearance in the trailer donning the imperial outfit.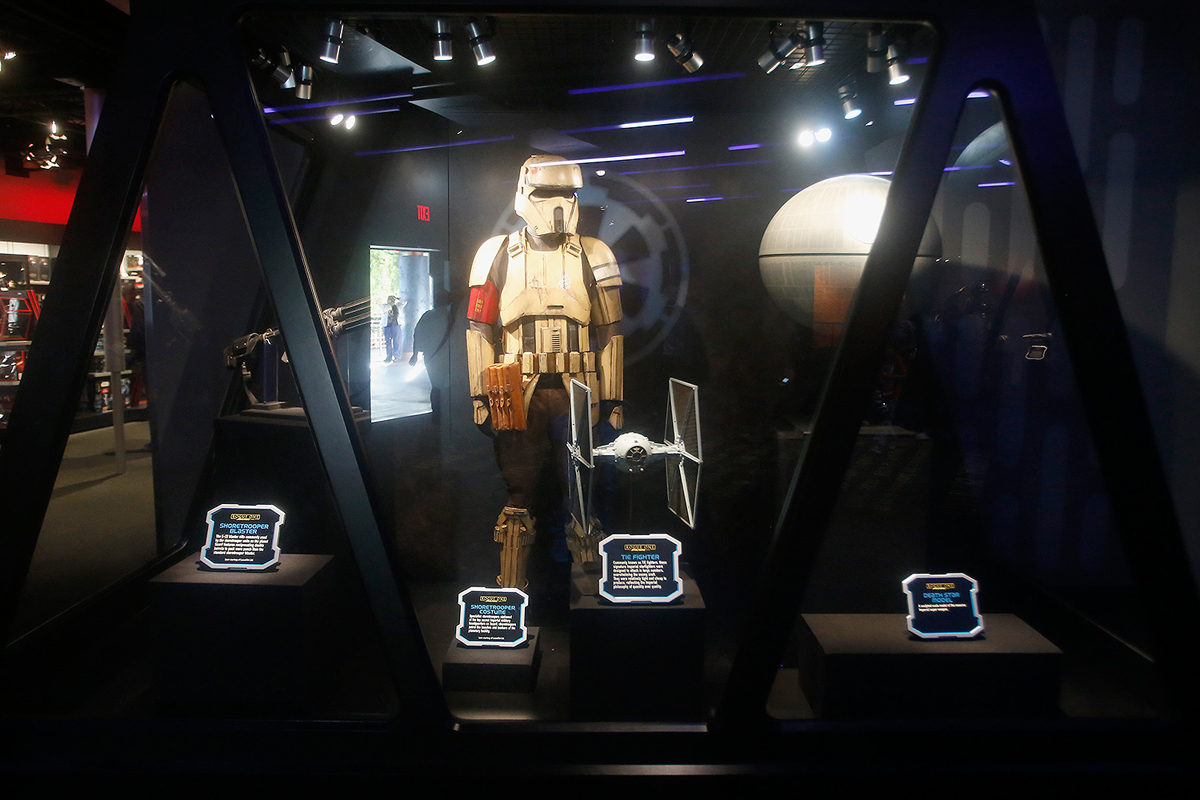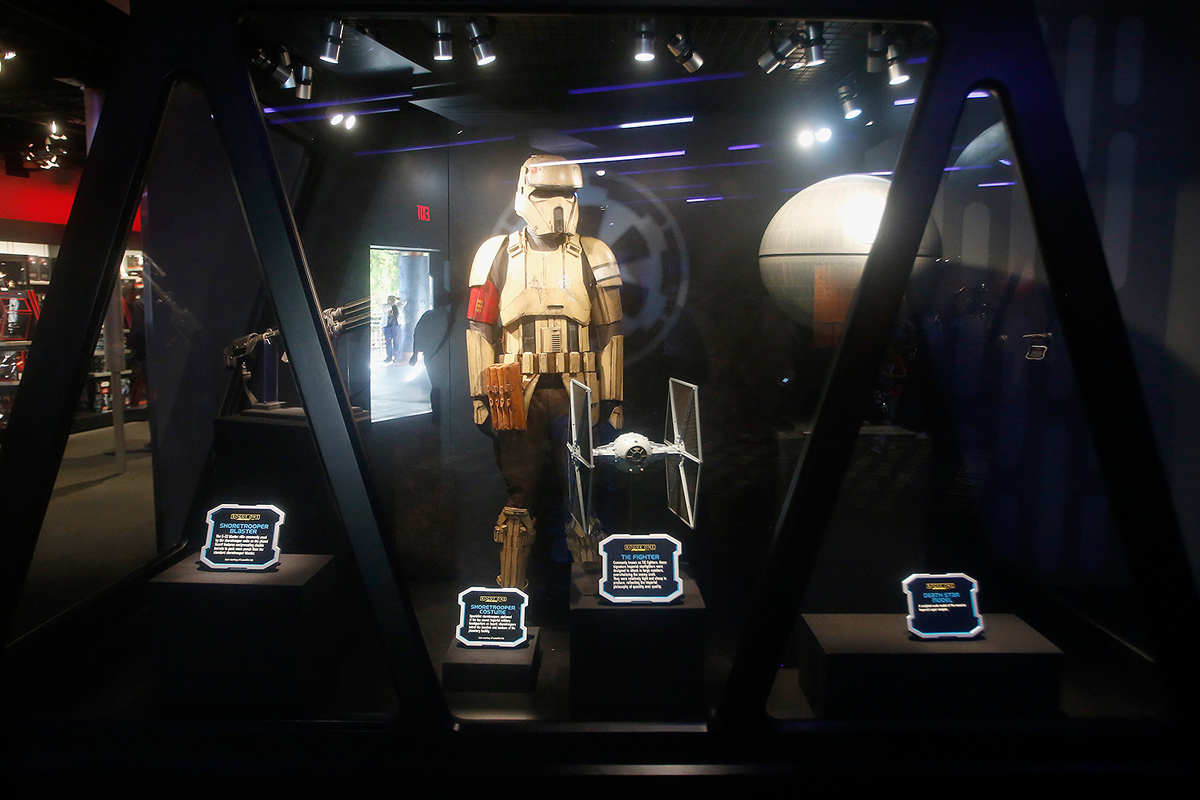 On the Rebels Side you'll find Cassian Andor's blaster, Chirrut's Lightbow, Jyn Erso's cap and goggles, and at the time, an unlabeled goggles probably belonging to Bohdi Rook.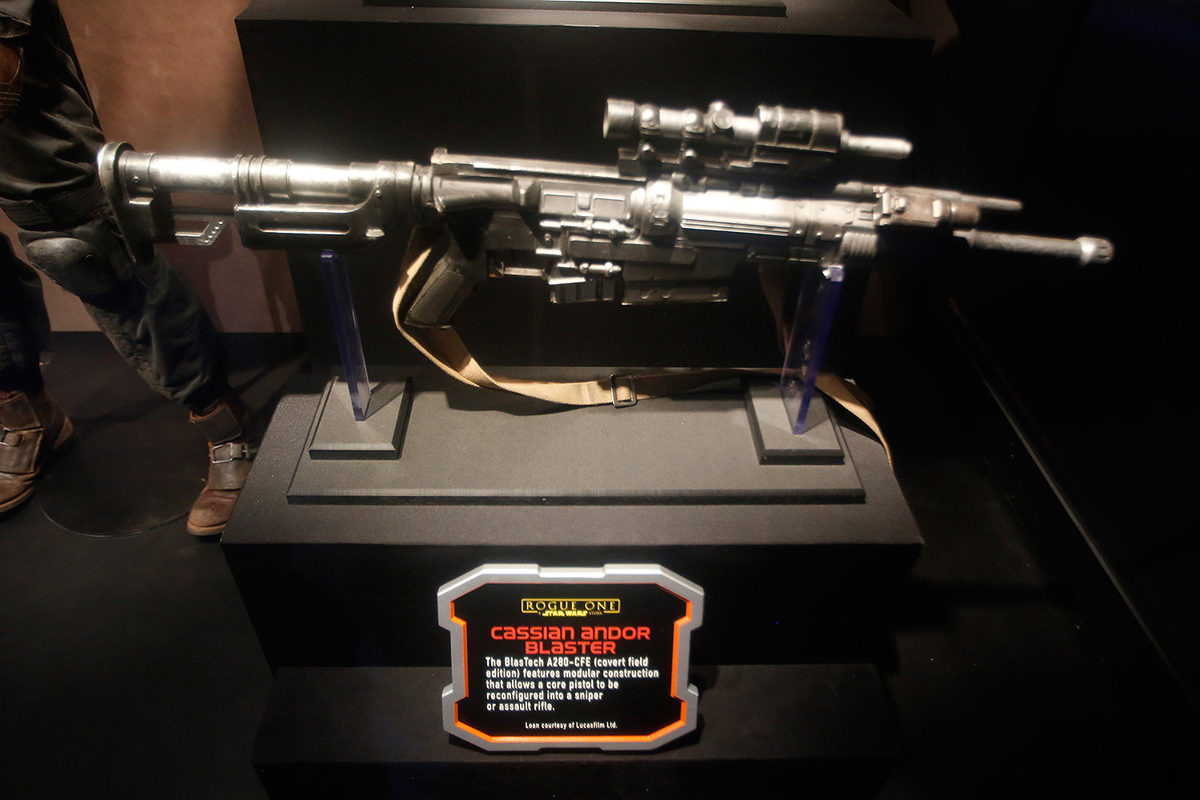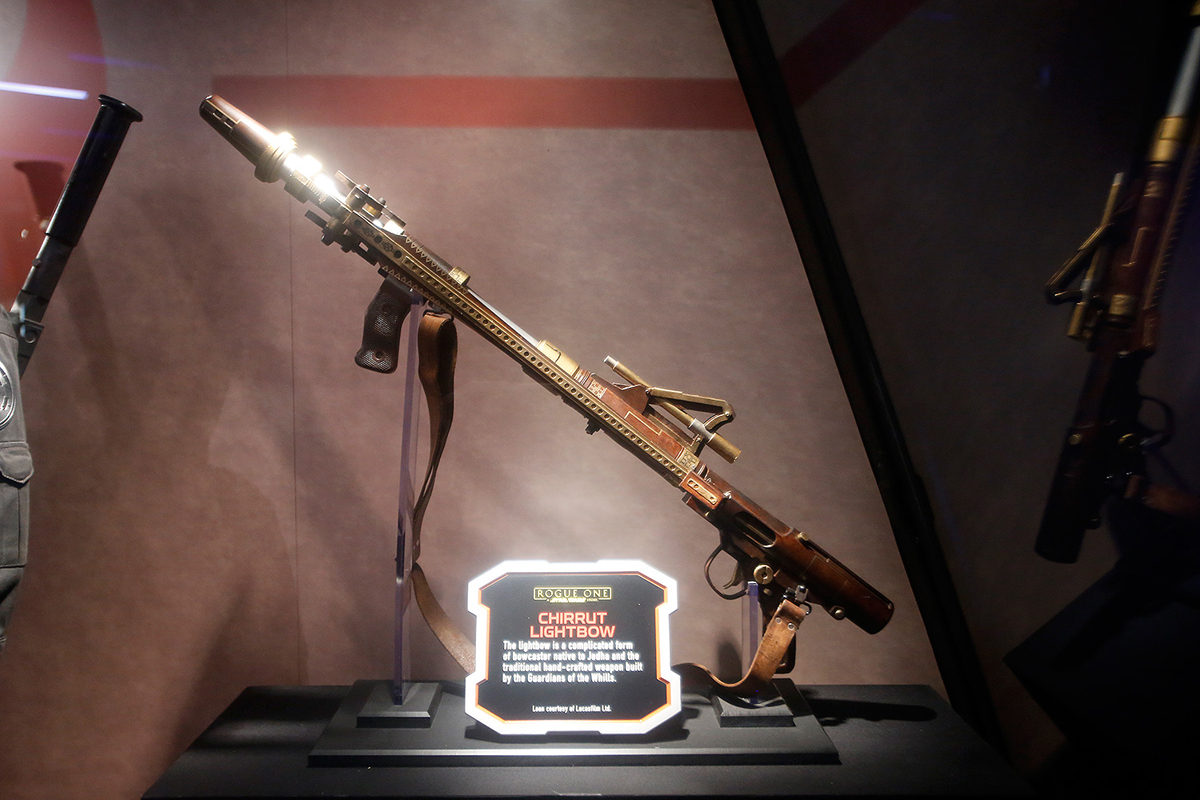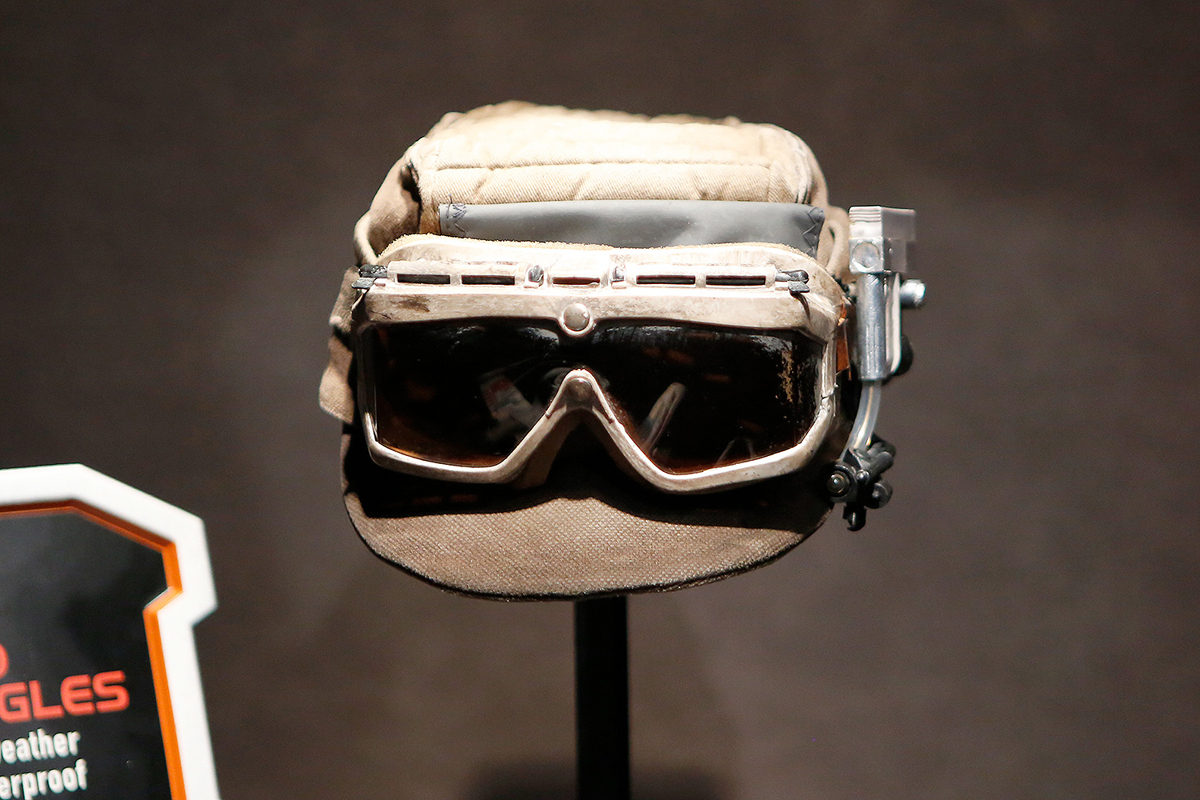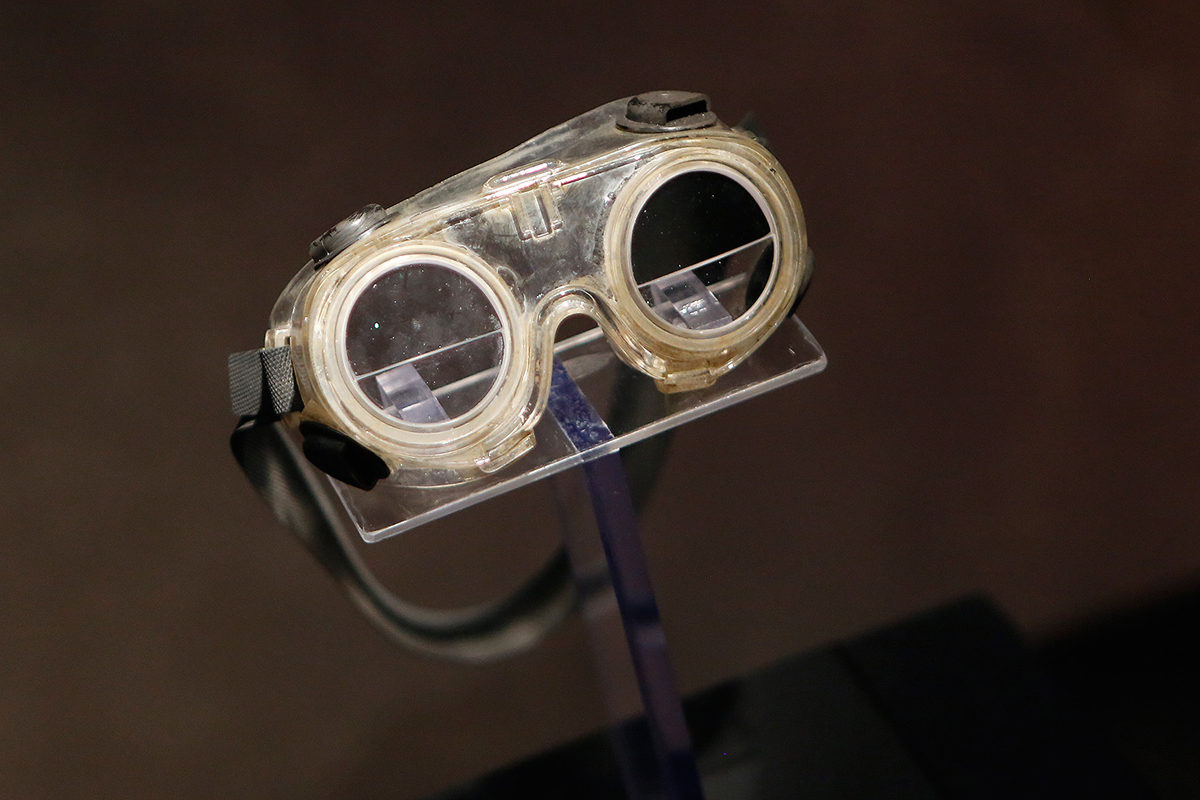 The Imperial Forces show off the goods with a new Scarif Trooper (Shoretrooper) costume, his blaster rifle, and a model of the Death Star.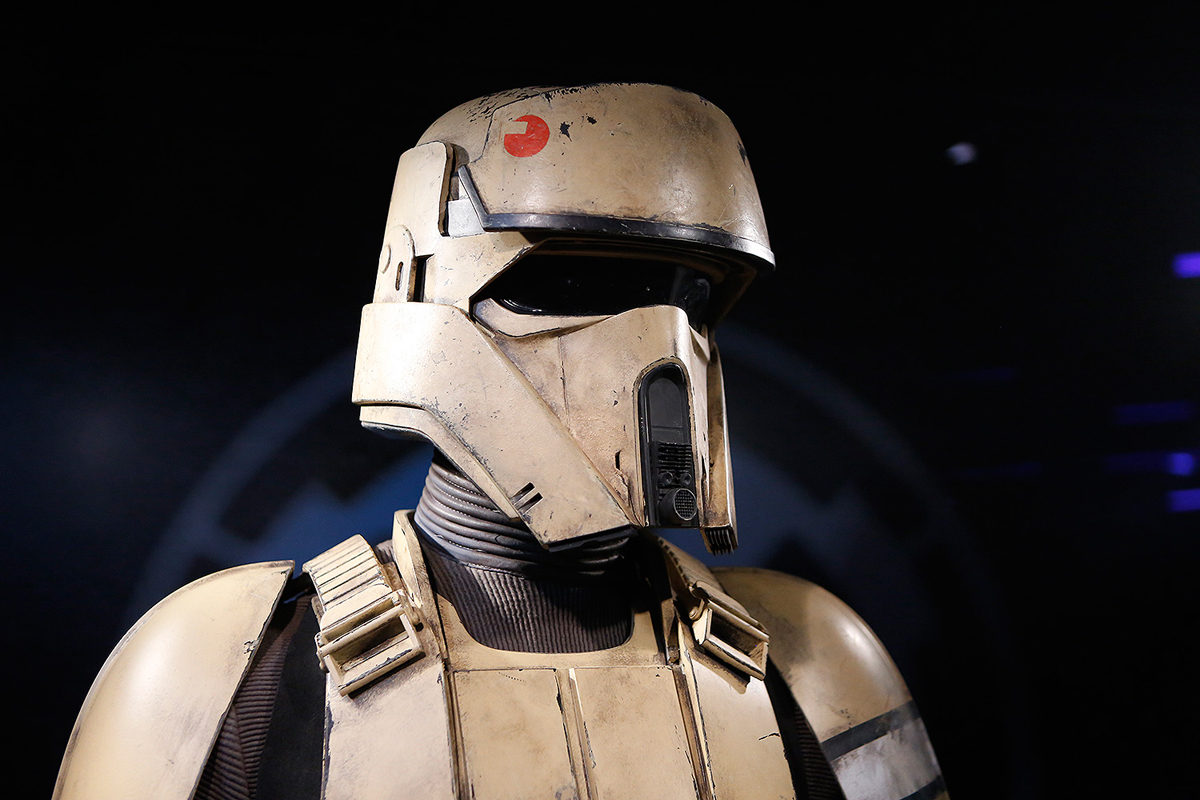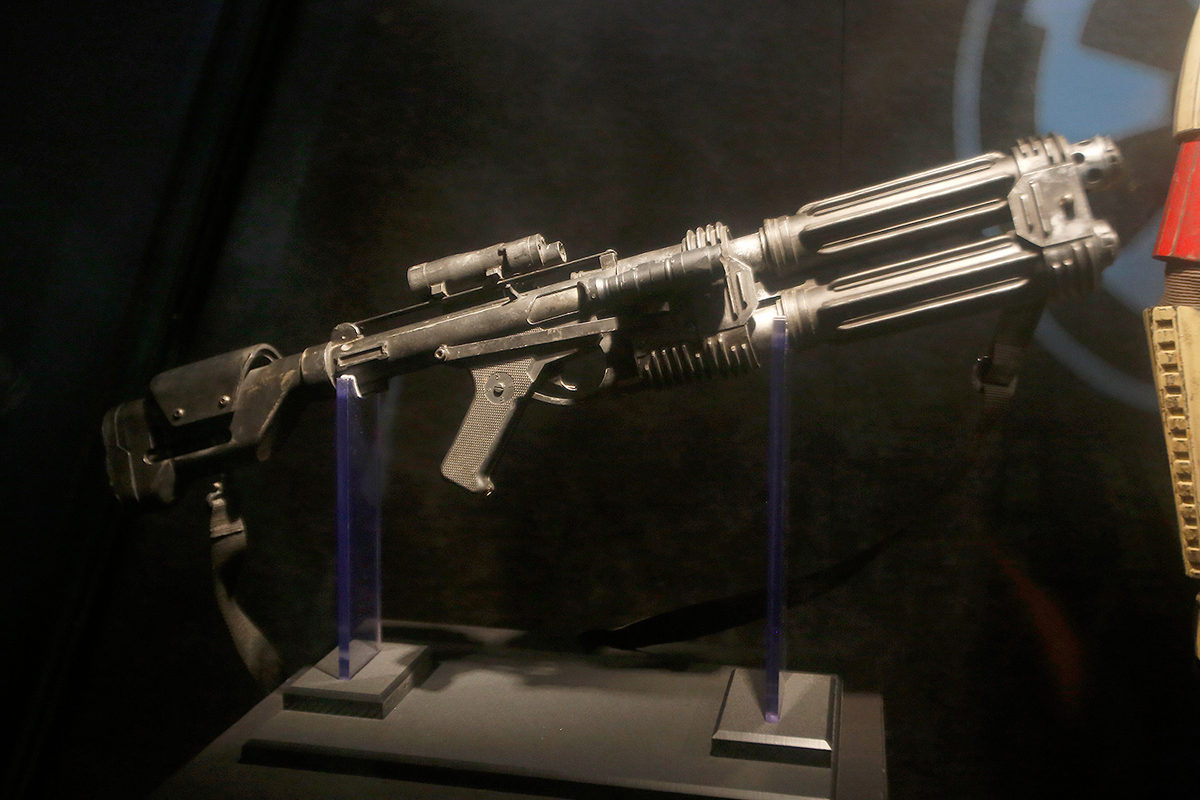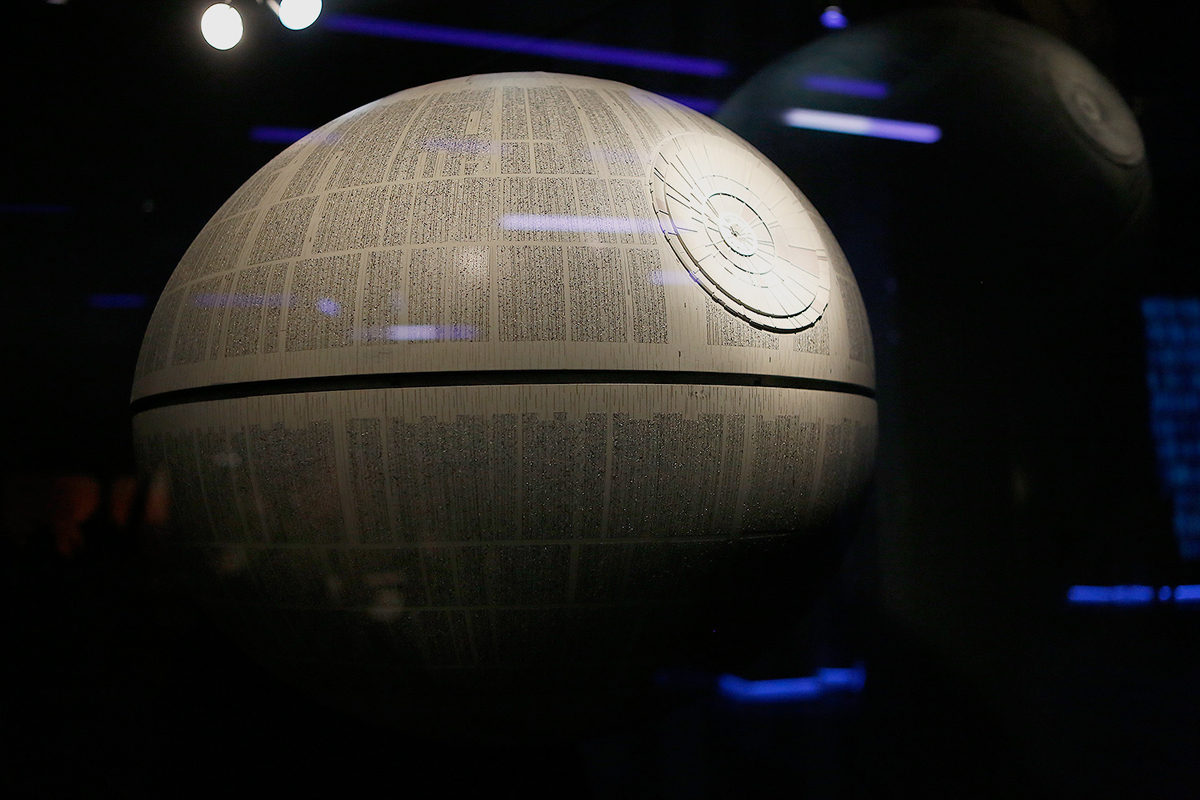 The small theater to the right is also playing a new behind-the-scenes look at Rogue One on a loop, and I highly recommend it.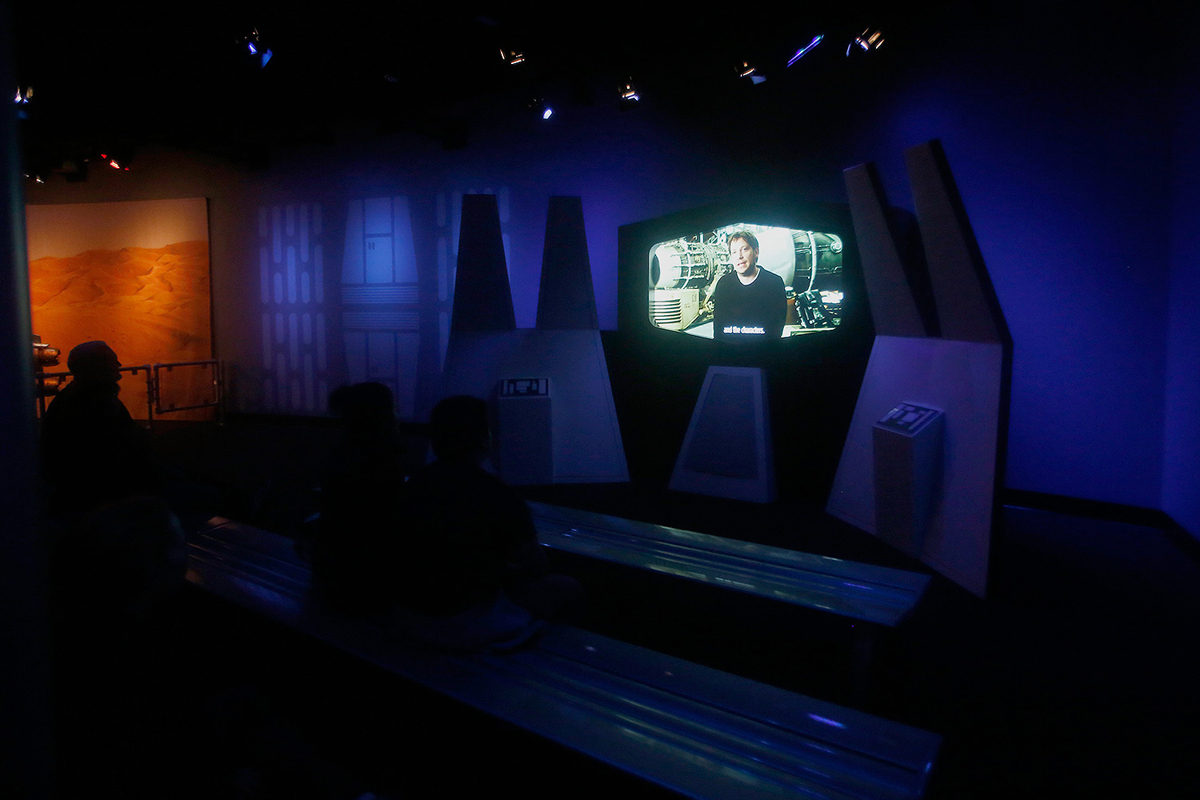 Watch Rogue One in theaters December 16, 2016.
Photography by David Yeh